The Most Complete Guide to Navigating Your Career
|
Know your options so you can confidently navigate the beginnings of your career.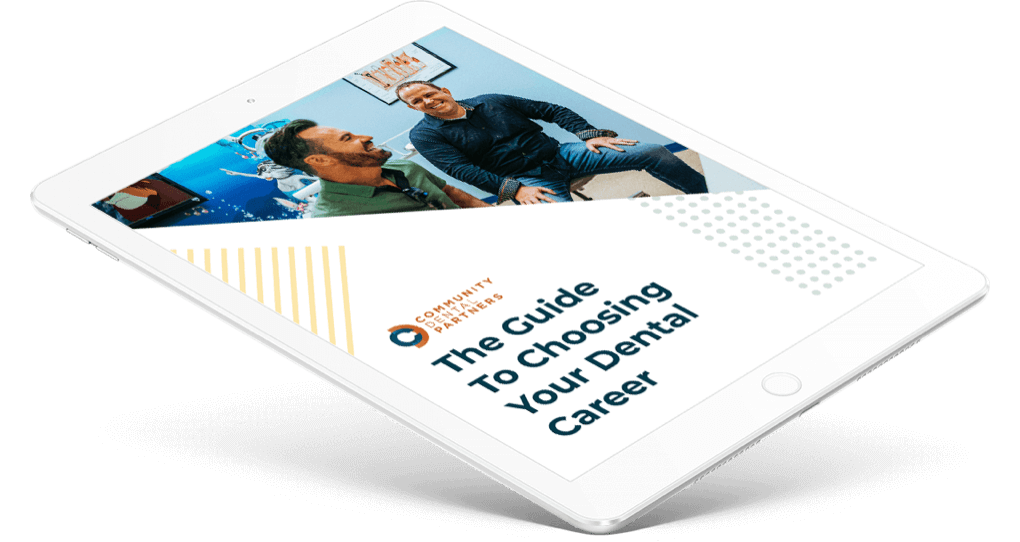 Choose a career path that is right for you.
Be Educated - Your career is about to start and you're going to have questions. Understand your options as a practicing dentist, feel better prepared for your career after college, and find the path that's right for you.
Be Prepared - Learn 5 questions you should ask. Interviews are intimidating. Prepare for your interview with thoughtful questions that will get you the answers you need to find the best fit for you.
Be Confident - Arm yourself with knowledge. The more you know about the dental industry the better. Feel more confident that you're making the best choice for your dental career. Gain insight into the pros and cons of each career path, learn about what they didn't teach you in dental school, and learn from dental professionals who've been in your shoes.