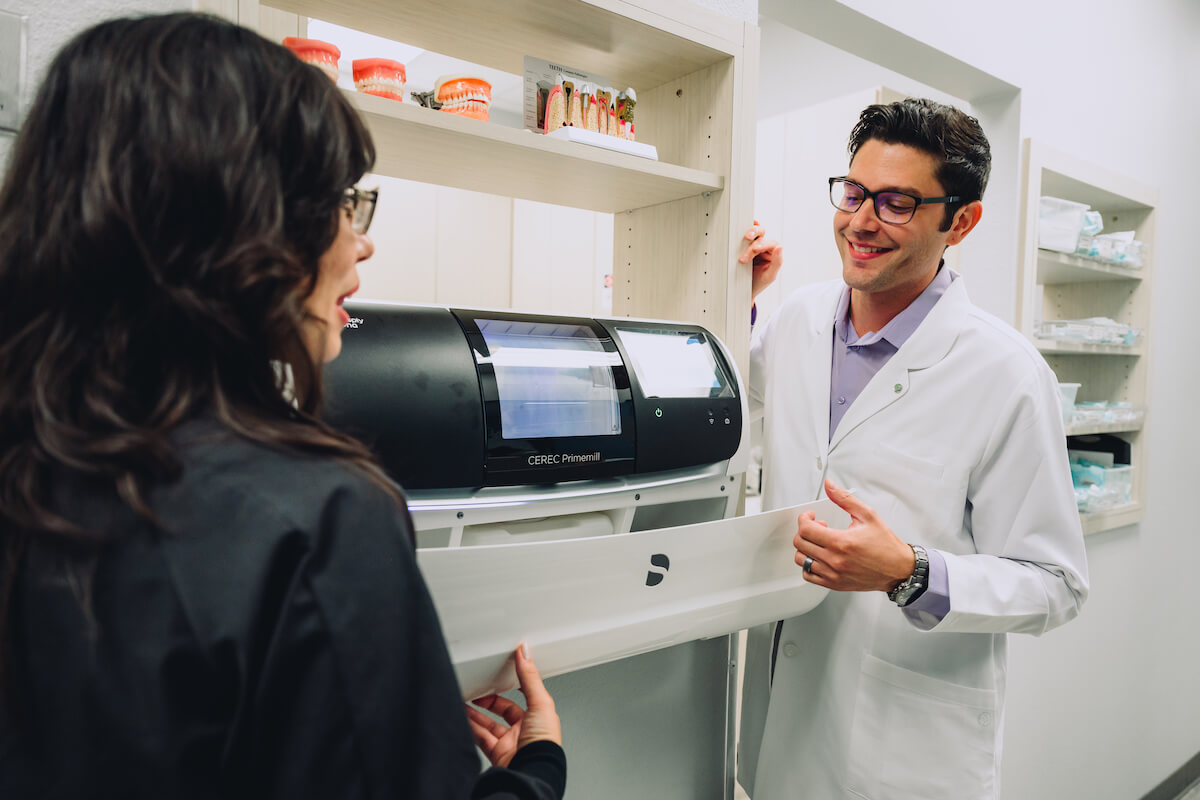 Dental school prepares you for a lot. Clinicals give you enough repetition of the most common procedures to give you a solid foundation to transition into practice. However, there will still be gaps between school and work. It can be a struggle to find your sea legs once you join the workforce as a dentist. That's where advanced training comes into play. But what options do you have for advanced dental training?
Postdoctoral Training Programs
Obviously, postdoctoral training programs are a great option. AEGD and GPR programs both give you the opportunity to hone your skills, expand your scope of practice, and make informed decisions about specializations. However, these training programs also mean a longer wait before you can really start making a living in your new career.
There are some great benefits to AEGD and GPR programs. You'll get hands-on experience in a wide variety of procedures, many of which you would rarely see in regular practice. Depending on what program you choose, you may see medically complex patients and patients in immediate danger as a result of advanced dental infections. If you are considering specializing in maxillofacial surgery, for example, one of these training programs may be a great bridge between your dental degree and specialty education.
However, these programs are not the only way to grow your skills. As we've touched on before, learning on the job is a fantastic third option. With CDP's onboarding process and mentoring program, you can get all the benefits of expert advice while earning a great salary as a dentist!
Advanced Dental Training Through Learning on the Job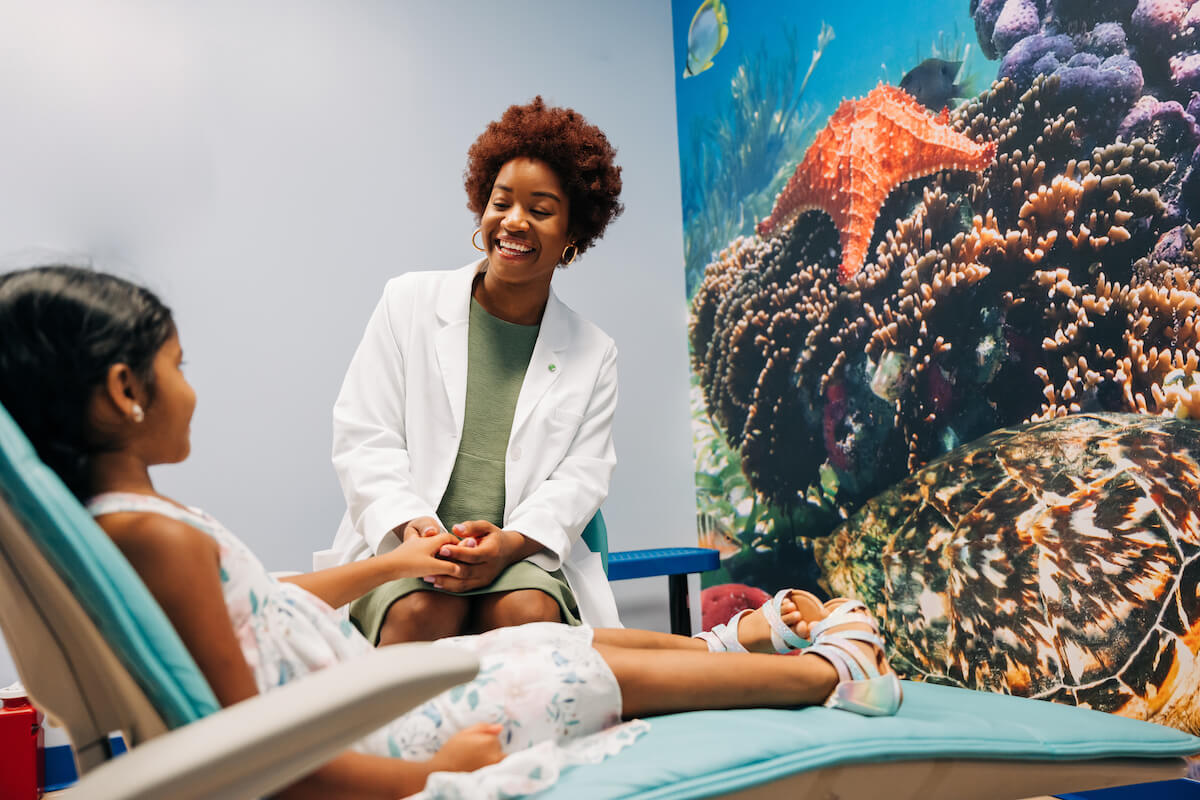 We find that one of the best ways to learn is by doing. That's why we believe learning on the job is an excellent option for advanced dental training that sometimes goes overlooked. Of course, not all practices invest equally in the teaching opportunity that comes with bringing new doctors onto their team. If you feel like you'd benefit from advanced dental training, the last thing you want is to join a practice that throws you to the wolves and leaves you to figure things out on your own.
CDP has worked diligently to design an onboarding process that will prepare newcomers to enter the practice with confidence and competence to give them ongoing opportunities for guided learning throughout their careers.
The CDP Onboarding Process
Our ten-week onboarding process covers every aspect of transitioning into the best dentist you can be. We typically aim to start training in the summer, about a month after new dentists have graduated and passed boards. With our carefully considered orientation process, you'll work toward your career with CDP while waiting for your license to arrive!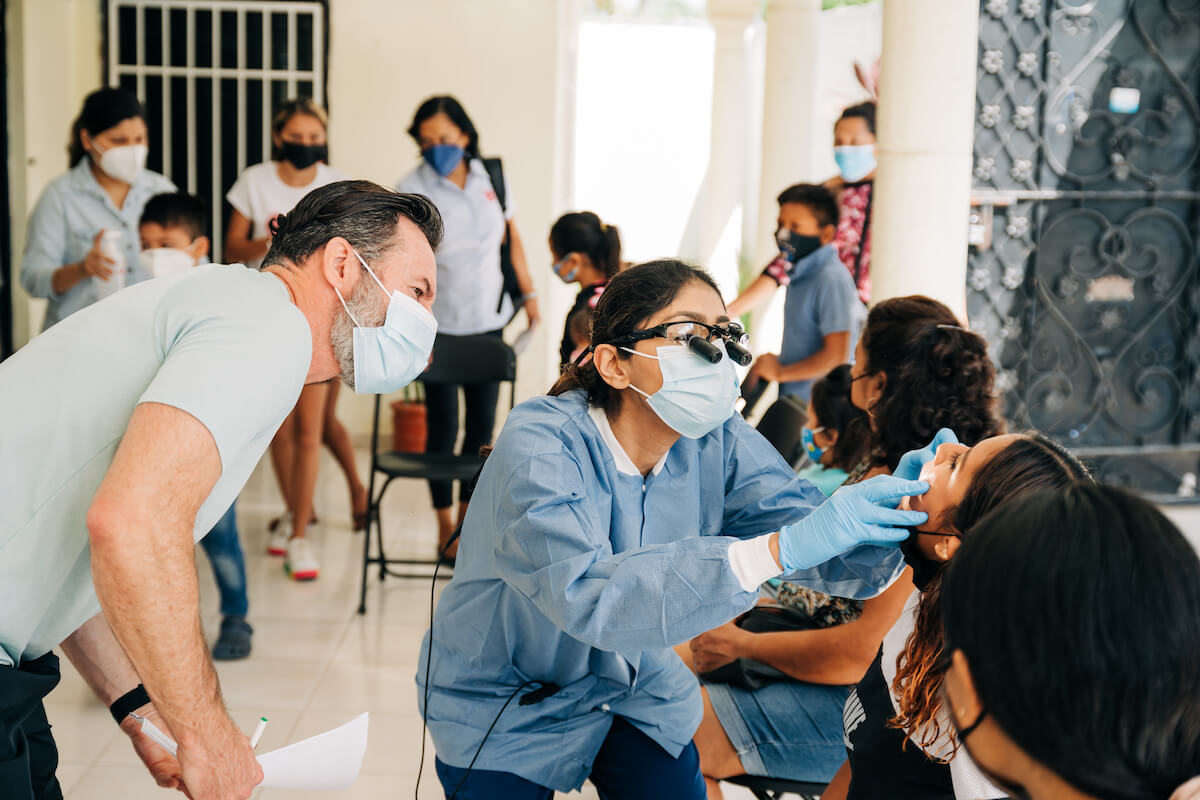 The process begins with a Humanitarian Outreach Trip to get you working right away at improving healthcare access for those who have limited care available to them. We aim to offer humanitarian outreach dental care once a year. Starting your CDP journey with this outreach mission will give you a good sense of our practice philosophy. We believe in serving the underserved and improving lives by providing oral health and education. It also gives our new team members a chance to get to know us and each other! We're big believers in building a sense of community in our practices, between our clinicians, and with our patients as well.
Following the trip, you'll spend two weeks learning the ins and outs of sedation in the practice setting. This is a tool we provide our dentists to assist in treating patients whose dental anxiety has blocked them from seeking treatment. Providing our dentists with the skills to focus on patient care, comfort, and the ability to adjust to the needs of patients is an important part of the onboarding process.
You'll learn all aspects of our practice, including the Support Center. We find it's best for all team members to have some sense of what other team members do. It can not only help to build mutual familiarity and respect but also prevent communication errors and help everything flow.
From there, it's onto the really good stuff. Week 5 and onward is when you will work with your mentor for hands-on training.
Mentoring
We cannot overstate how much we believe in dental mentorship. An effective mentor is invaluable to your development as a practitioner. That's why we have specially selected dentists with the experience and drive to help newcomers thrive in our practices. Our mentorship program will partner you with a mentor who we believe is a great match for your personality and working style.

You'll complete a week of observations and shadowing, during which time you will be able to complete your sedation observation log, which is a requirement for sedation certification. This will give you an opportunity to practice planning sedation, confirm proper dosing, and experience patient management during sedation. You'll also have the opportunity to learn treatment planning for pediatric and adult patients and the sequencing of treatment plans.
Side-by-side mentoring is the true high point of our ten-week process. This is when you'll start working in earnest, with guidance from your mentor. You'll be able to gain speed and confidence so that you are ready to start working as a doctor in week 8. You'll learn methods to ensure a great patient experience with every procedure. Your mentor will also help lay the groundwork for you to push yourself to new heights as you continue to develop in your career. You'll learn speed, flexibility, how to communicate effectively with patients, and when to delegate tasks to your team.
By the eighth week of training, with license in hand, you'll be ready to start working.
Continuing Education
Even after you start in your practice during week 8, your learning opportunities don't stop there! Your mentorship will continue for several months as you begin your career. With regular follow-up sessions and check-ins with your mentor, you'll be able to grow with confidence. And, of course, your mentor and other doctors will always be available for coaching or just as a sounding board to work through complex treatments as you continue to grow.
Throughout your career as a dentist, you'll also have Continuing Education requirements. We see CE requirements as more than just busy work you'll have to get through to keep your license. CEs can be a real opportunity to expand your skills and continue to grow throughout your career. Lifelong learning is a key to dental career longevity. That's why we support our doctors in providing Continuing Education credits and easy-to-access online learning.
For dentists, starting your career does not mean the end of your education! You've got options for advanced dental training, and CDP gives you a great path for learning while you earn. Schedule a call with a Recruiting Manager to learn more about training on the job with CDP!