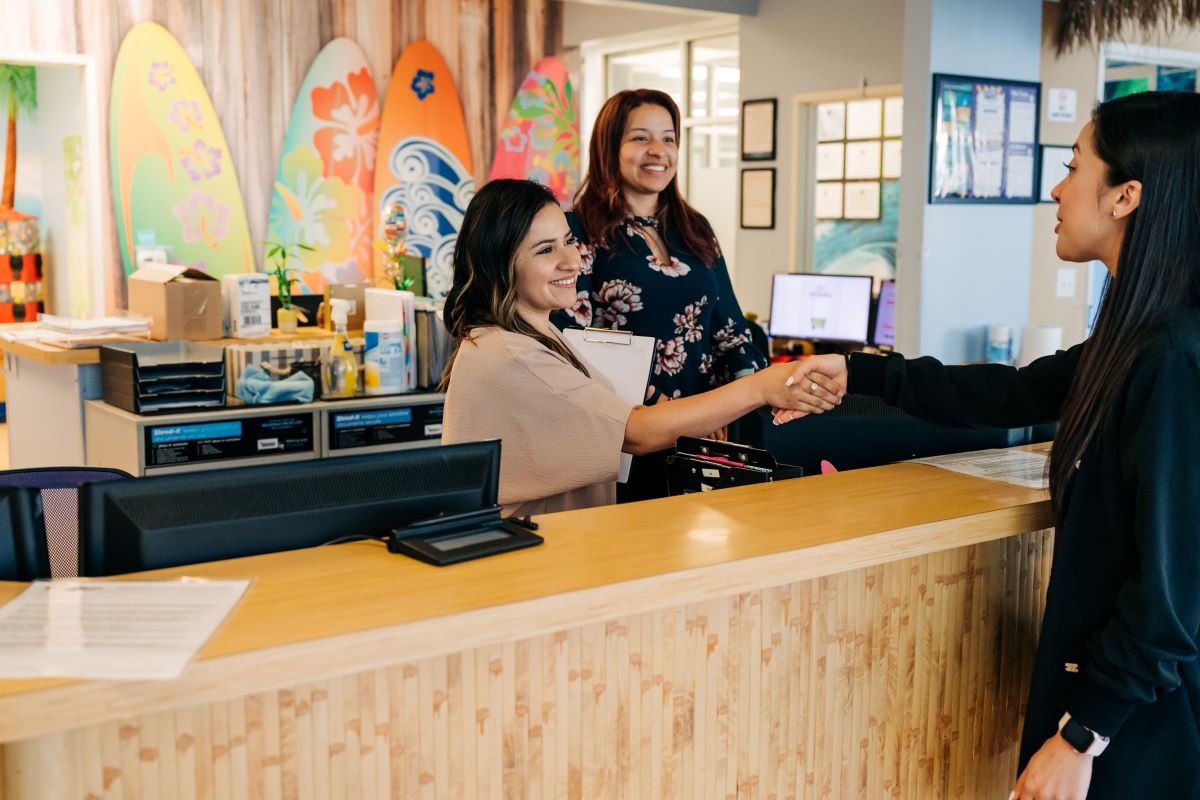 Interviewing for a new job can be nerve-racking, especially if it's for your first job out of dental school. As much as you want to ace your dental job interview, be sure the practice suits your needs! Interviews for dental jobs are not just one-way conversations. Here are 7 questions to ask during a dental interview to better understand the practice.
1. What type of mentorship program do you offer?
Especially if you're new to the industry, this may be one of the most important questions to ask during a dental interview. You don't want to be thrown to the wolves in any job, and it can't hurt to ask if your potential employer has specific protocols to ease your transition onto the team. One of the main things you're looking for here is a dental mentorship.
Here are a few key things to look for:
Ensure there is a mentorship program built into their orientation.
Match incoming dentists with a mentor doctor.
Offers hands-on shadowing and observation hours.

With your mentor's backing, you will feel more confident to seek guidance and receive support in your dental career pathway.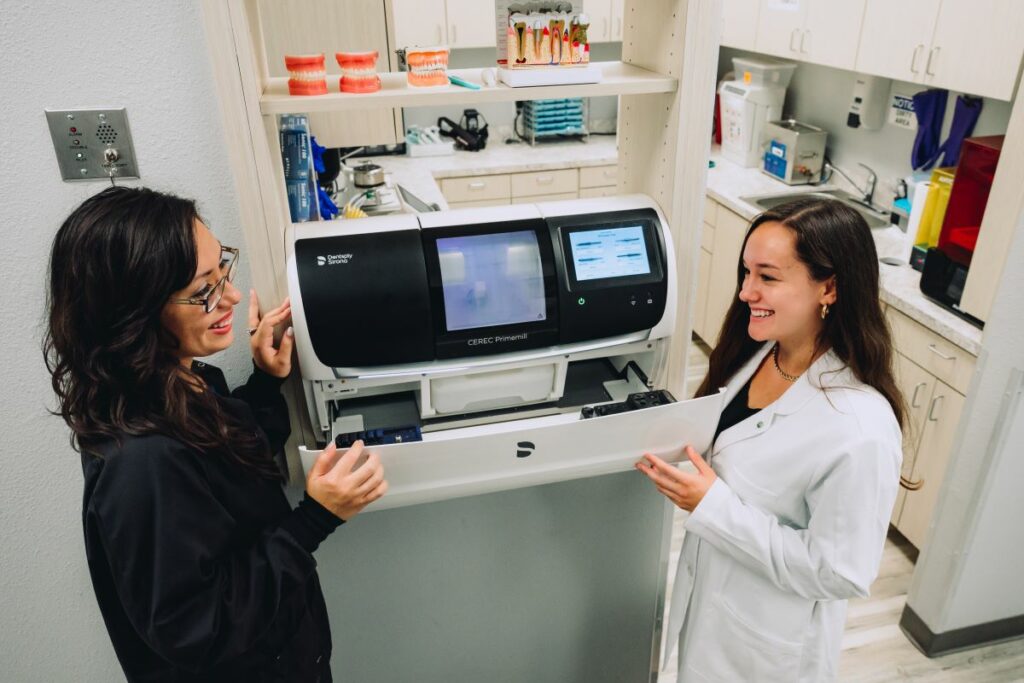 2. What opportunities do you offer for ongoing training?
In the interest of ensuring a great fit in the long term, be sure the practice offers opportunities that align with your goals. Are you interested in providing orthodontic services or placing implants in addition to general dentistry? If so, you'll want to ask whether the practice will support your drive toward expanding the scope of your services.

As you progress through your career, you will need continuing education credits to further build your skillset, grow as a clinician, and keep your license active. You may also want ongoing training in new techniques or technology as it becomes available. Does the practice offer support for continuing education and additional training opportunities? Many practices provide learning experiences as a team or organize humanitarian outreach opportunities for an extra experience beyond your day-to-day routine.
3. What ownership opportunities does your practice offer?
For those interested in becoming a practice owner, does this practice have an ownership track? Or, if you're more interested in working as an associate long-term, how can the practice help you grow in that role? Asking these types of questions gives your potential employer a sense of your ambitions and gives you some idea of whether or not you've found a good fit for growth and development.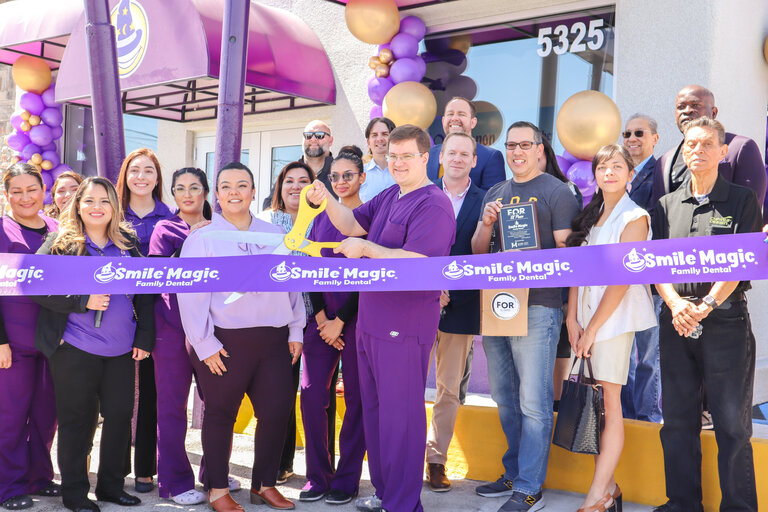 You may not know exactly where your career in dentistry will take you. However, you probably know the general long-term trajectory you hope to achieve. If you want to become a practice owner, be sure this practice will help you.
4. What experiences and skills do you look for in an ideal candidate?
Of course, you will attend any job interview, hoping you're an excellent match for the team. However, you'll also want to be sure the practice is a great match for you! You know your strengths and weaknesses better than anyone, so you'll want to be sure the skills emphasized by the practice are ones you feel comfortable with. For example, if the practice caters heavily to younger patients, be sure you feel comfortable offering the type of experience these patients will need. You'll need an excellent chairside manner, a calming presence, and likely a level of comfort with certain types of sedation.
Likewise, knowing what level of experience they're looking for is helpful. While they've already seen your CV and understand what you bring, it can't hurt to ask whether they'd prefer a candidate with specific types of experience. Don't assume your status as a new graduate will work against you! Many practices prefer newcomers to the field who are still learning and can build strong habits.
5. How do you ensure enough patients to support that number of new dentists?
One of the most disappointing outcomes of a new job is finding that the practice can't supply you with a full schedule, mainly because your pay might be production-based! Some practices will expect you to help fill your schedule and actively attract new patients to the practice. Be sure you're fully aware of these expectations and comfortable with them.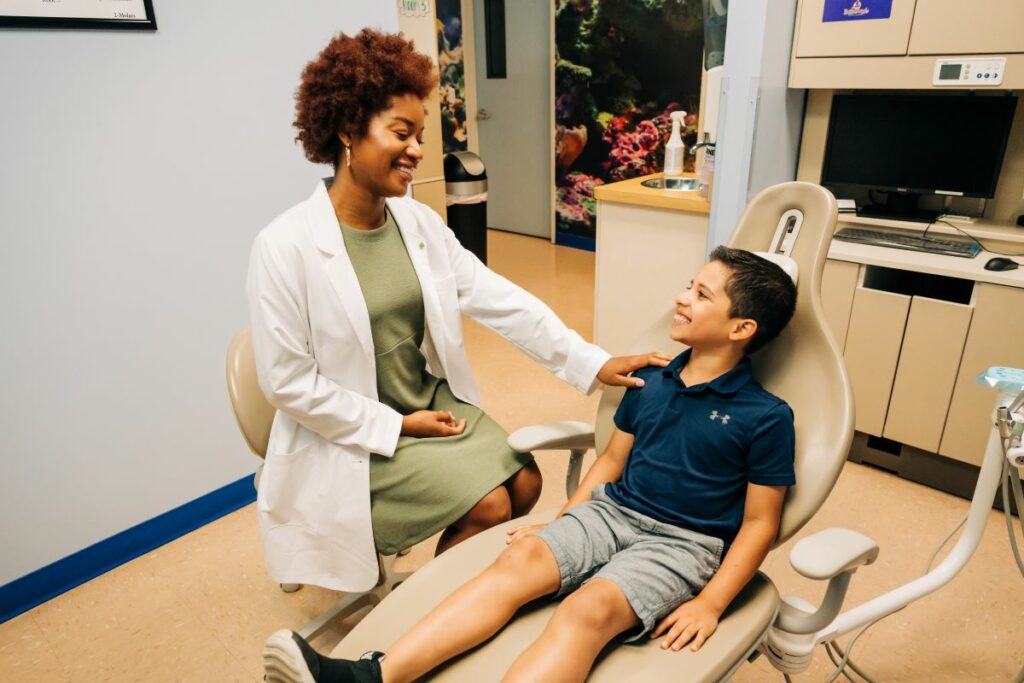 Here are a few key things to look for:
An influx of new patients
Continuous recare schedule
Practice support with patient acquisition

This is one area where working for a group like Community Dental Partners can be especially helpful. We have plenty of measures to keep everyone's schedule full!
6. What is your favorite part about working here?
Everyone likes to feel valued and motivated to give their best. Many doctors have specific practice characteristics that they look for, such as flexible work schedules, a healthy work-life balance, and a strong culture of values.
Looking forward to going to work makes all the difference for your professional life and your personal time! You deserve to work somewhere with a positive environment where you will leave work feeling satisfied and energized. Listen for genuine experiences that align with the specific qualities you are looking for.
7. What additional support do you offer new dentists?
Don't be shy about expressing your level of interest in specific types of support. Look for an emphasis on supporting new dentists during their transition and integration into the team and how robust the onboarding process is.
Here are a few key things to look for:
Continuous learning and development post-orientation
Efficient practice systems and processes
On-demand production transparency
Team bonding experiences
Real-time clinical support
This type of discussion can give you a good idea of how the practice works to support the dentist while maintaining healthy team dynamics and providing the best care for patients.
We hope CDP can be that workplace for you and that our list of questions to ask during a dental interview is valuable. Our recruiters are eager to speak with you and are ready to answer any additional questions you may have! Schedule a call with a Hiring Manager to learn more about starting your career at a great dental service organization like CDP!