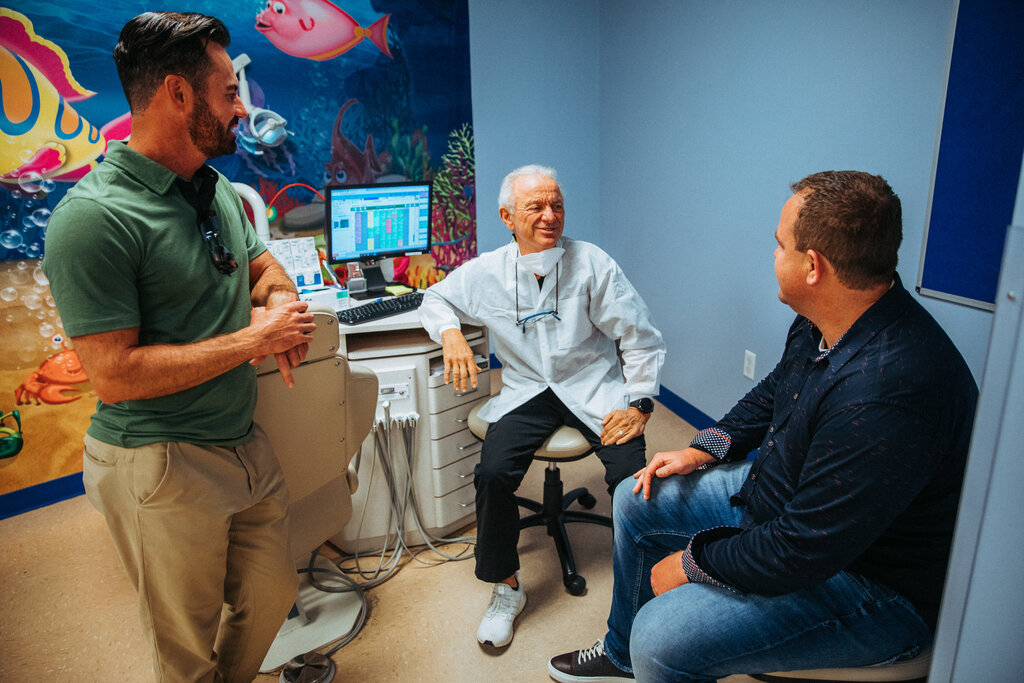 We've said it before: it can be hard to go it alone as a dentist, especially in today's world. A dental partnership may give you golden opportunities that you just won't be able to find on your own. But sharing your business can be difficult to navigate without serious know-how and appropriate guidance. CDP can help you make sense of the best types of dental partnerships for your career and your patients.
How Are Dental Partnerships Different Than Other Types of Partnerships?
There are many types of business partnerships out there. Any dental practice will have a company type as the basis of their commercial operations, such as LLC or LLP for example. The business structure of a dental practice usually has little to do with the clinical side of things. In fact, it's possible for entities that aren't even dentists to get involved on this side. After all, that's how many DSOs work!
Dental partnerships, on the other hand, are specific to our industry. A dental partnership may incorporate a structured business partnership but needs to address clinical details as well. Factors like how patients are divided and who pays for equipment maintenance fall outside the scope of most business plans.
Types of Dental Partnerships
In general, there are three types of dental partnerships:
Expense Sharing
When dentists build an Expense Sharing Agreement (ESA), they essentially agree to share the expenses of running the practice, but keep their profits to themselves. They each pitch in to cover expenses for rent, equipment, payroll, etc. to keep the practice running. But, they retain control of the profits from their own production. New dentists may struggle to secure the capital to open a practice on their own while carrying student loan burdens. An ESA can be a great path for dentists looking to establish a new practice. This type of dental partnership essentially boils down to separate businesses sharing space, staff, and equipment.
Profit-Sharing
The usual default for profit sharing is that everything gets split evenly between the partners. However, with a Profit Sharing Agreement (PSA), profits can be shared in any way the partners agree to. This split may depend on each partner's different portion of responsibility. For example, one partner may be semi-retired and accept a smaller portion of the profits from the business. Or it may be based on each partner's capital contribution when the business started.
Silent Partnerships
As in other businesses, a silent partner in a dental partnership has nothing to do with how the business is run. Rather, they are a passive investor who collects profits in return for providing the capital to start the practice.
Other Types of Partnerships
There are also quasi-partnerships, which can blend different approaches, based on what works best for all partners involved. Regardless of what type of dental partnership you choose, it's important that you thoroughly understand your goals, expectations, and resources ahead of time so that you can be sure the partnership you choose will be the best fit for your long-term career success.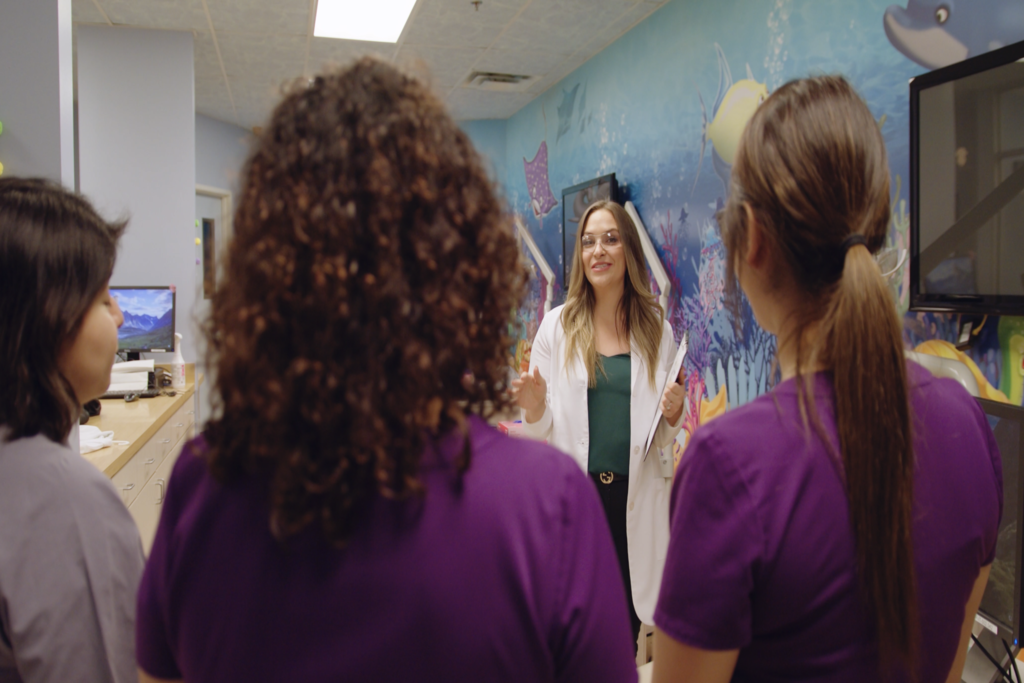 Is a Partnership Right for You?
Before you consider the details of a dental partnership, you'll want to take the time to outline what you need and want from the partnership. Think about how you'd like patients to be allocated to each dentist, how expenses and profits will be shared, and preparations for how the contract may end or evolve. Partnerships can be hugely valuable in a number of situations. A partnership can help you expand an existing business, or build the capital to start a new business. Partnerships can become invaluable steps on your path to a great career!
What Do You Need from the Partnership?
For practicing dentists looking to expand their business, a partnership can improve your practice's bandwidth for accepting more patients. Dentists wanting to step back from practicing may want to create a smooth transition to a new owner. The right partnership can set up a younger dentist to take over gradually. For newcomers, a dental partnership may be an essential step in building a practice for yourself. Since you may have trouble securing enough capital to pay for space, purchase or lease equipment, and establish your business, a partnership may give you access to the funds you need and cover expenses.
Regardless of your reasons for considering a partnership, make sure you're clear about your goals. Are you hoping to eventually buy the practice from your partner and become a sole proprietor? Are you hoping the partnership will eventually include more partners to create and expand the business and maybe even franchises in the future? You need to have a clear vision in mind so that you can be sure you're on the same page with your potential partners.
Does Your Philosophy of Care Align with Theirs?
It can also be helpful to have a clear vision for your philosophy of practice. Working with a dentist whose philosophy does not align with yours can make it hard to maintain a positive environment. For example, an older dentist looking to retire may want a younger partner to keep up with patient demands while they decrease their hours.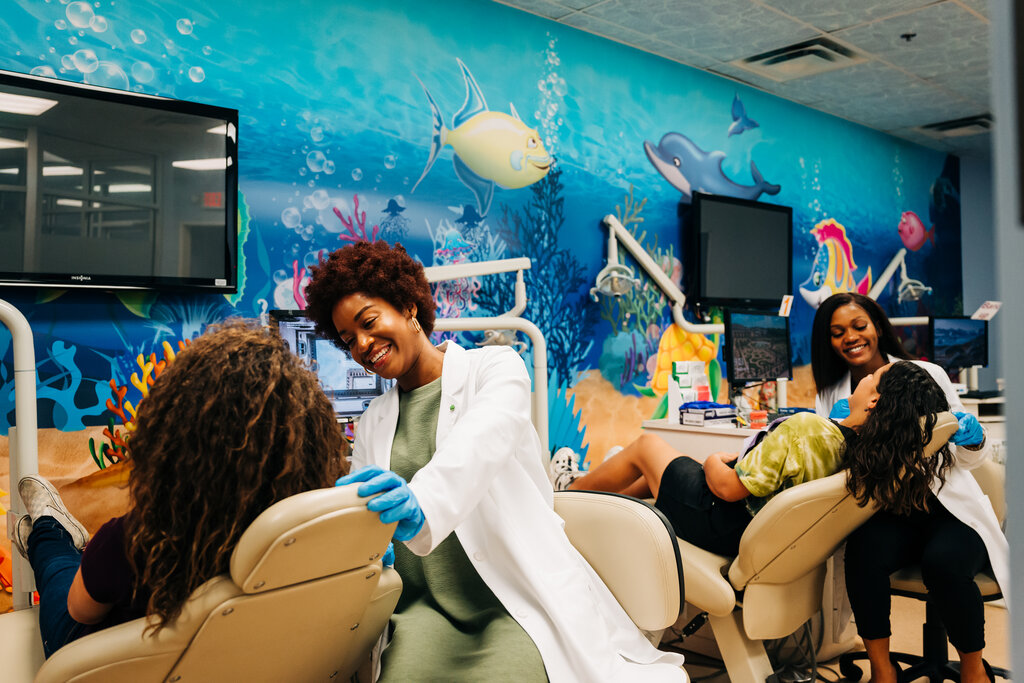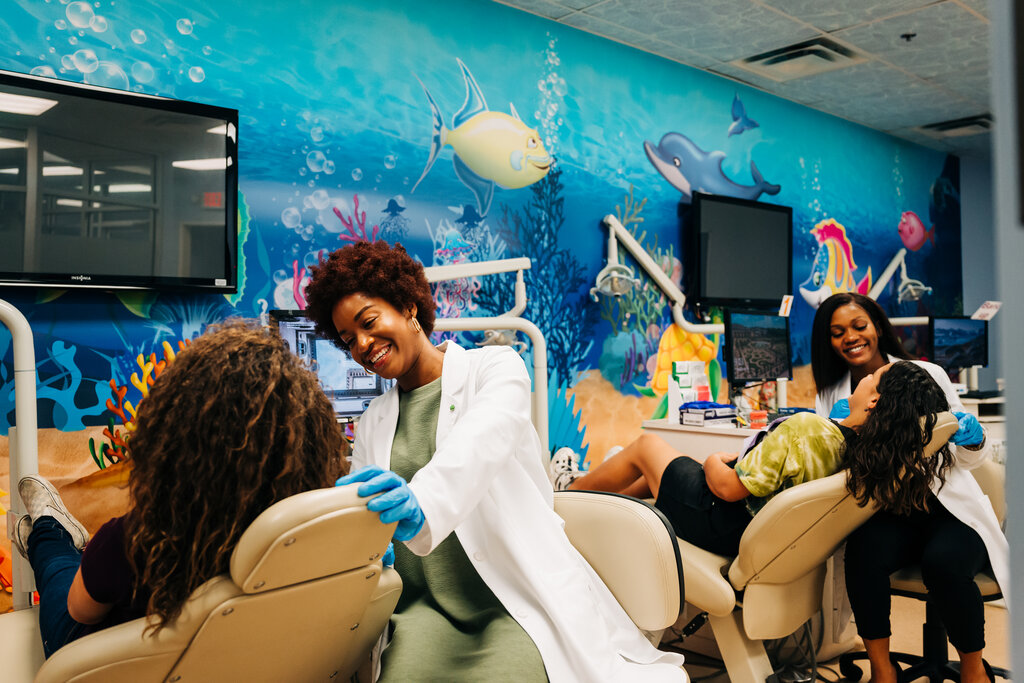 However, some semi-retired dentists may choose high-production cases so they can reduce their work hours while maintaining their income. That means the younger dentist is left with the "grunt work," putting in more hours for less reward. This can quickly devolve into feeling burnt out and resentful toward your mentor. Having a clear outline for how cases are allocated to each doctor can prevent a lot of problems down the road.
How a DSO Can Help You Find the Best Type of Dental Partnership for Your Career
If you are considering a partnership, working with a well-run DSO like Community Dental Partners can provide essential mediation services to ensure everyone gets what they need from the partnership. It can be hard to know whether you're getting a good deal or not if you've never built a business partnership before. Because our affiliate opportunities have the benefit of experience, we can help make sure everyone involved gets what they need and that everyone is set up for long-term success! Looking to partner with an experienced team? Fill out our affiliate inquiry form and we'll be in touch!