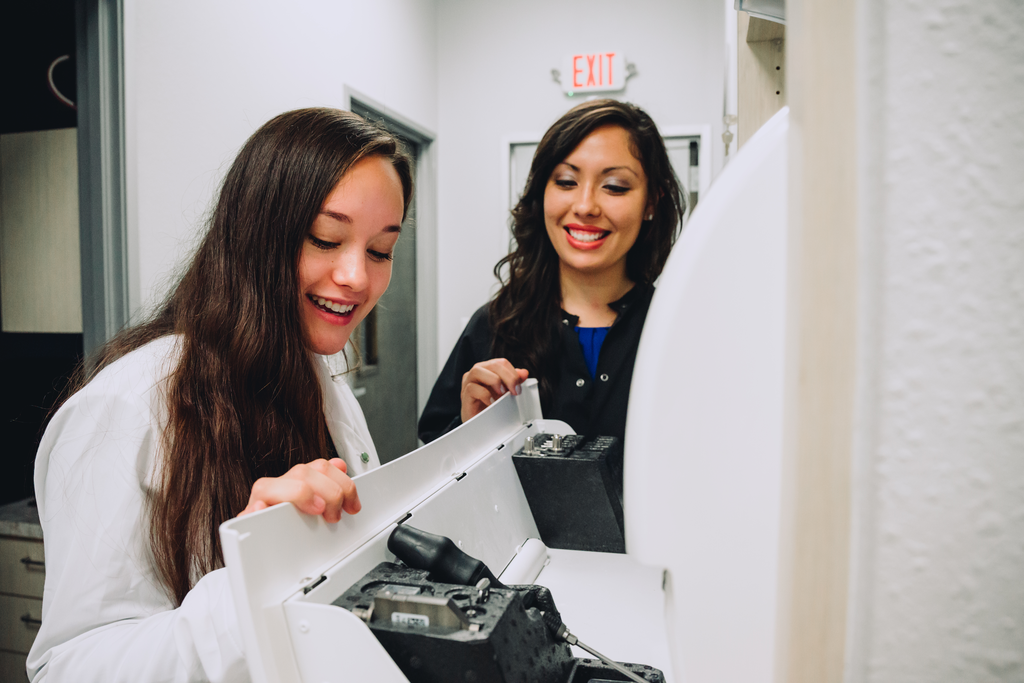 Community Dental Partners is an organization that thrives because we invest in great dentists. We believe in the difference dentists can make in their patients' lives. We also know that a great workplace will give you, as a dentist, the energy you need to serve your patients to the best of your ability. That's why our interview and hiring process at CDP looks a little different than what you might find elsewhere!
Step 1: Let's Talk!
The first step in your path toward partnering with CDP is a simple conversation. We want to be sure we're a great match for you. However, our interview process isn't exactly like other practices. While we may start off with what feels like a typical interview, we don't want you to be nervous! For us, this is more of a process of getting to know each other. 
CDP is all about a culture of enthusiasm for improving lives with great dental healthcare. If we can't provide the right environment for you to pursue your career goals and hone your skills, it'll be difficult for you to do your best work every day. After all, a new dentist fresh out of school and just starting their career will need different things than an established doctor looking for a change. Giving you a workplace you'll love means we get energized doctors and our patients get the quality, compassionate care they deserve.
What Does Your Ideal Work Situation Look Like?
We want to know what your dream job looks like. Are you planning to dive into a full-time position right from the start, or are you considering whether part-time work could give you what you need? Where are you from and how do you spend your free time? What excites you most about practicing dentistry? Do you love working with kids or are you more interested in complex treatments for patients with advanced dental health problems? We're not just fishing for info! Because CDP has a ton of opportunities, you'll have a wide variety of options to consider if we end up being a great match. Our practices have a lot to offer as far as how you spend your time away from work and recharging. Whether you're a city rat or a country mouse, we have CDP practices that can give you access to a lifestyle you'll love. We can even offer travel positions for doctors who prefer to stay mobile!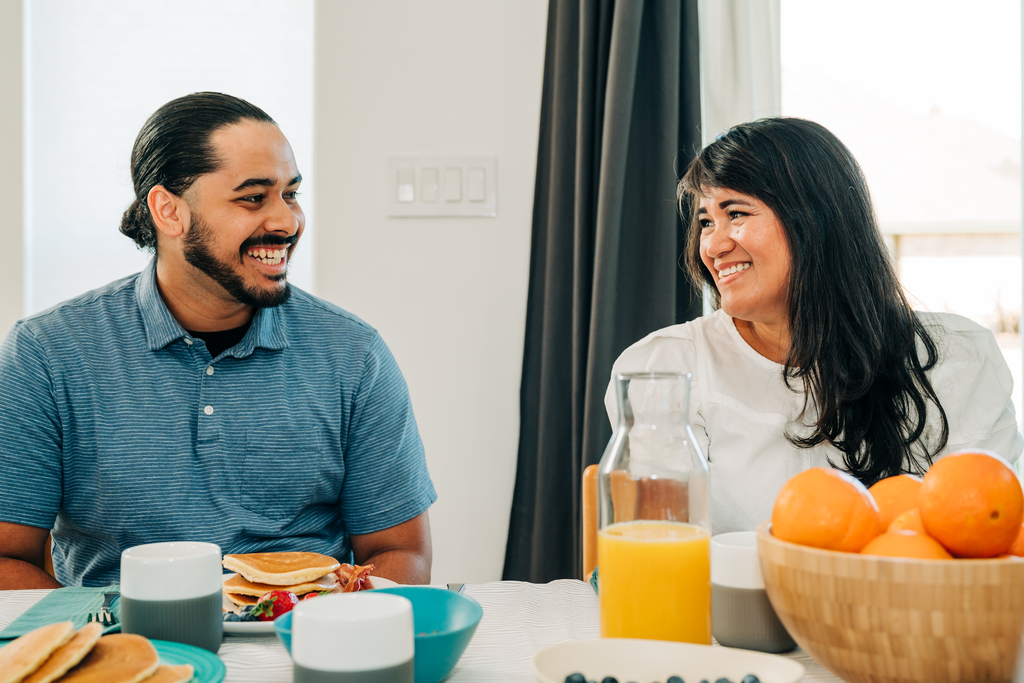 Finding your perfect job might not just be about you. If you're married and have a family, or life partner who will be joining you in relocating for your dental job, they'll need to weigh in, too. We believe spouses should be actively involved in the interview process so we can be sure to find you a position that works for the whole family. If you have kids, we'll help you find a position close to great schools, where your family can thrive just as well as you.
Get to Know CDP!
But this isn't a one-way street! When you talk with our Hiring Managers, you'll learn about us, too. We'll fill you in on areas where your skills are needed most, and you'll have a great patient pool built in to keep you busy from the get-go. You'll get all the details about our pay structure and what kind of benefits you'll be able to take advantage of. 
Be sure to think about what's most important for you in an ideal workplace and come prepared with questions! We're all about transparency and want you to make a fully informed decision before we move forward in the process.
Step 2: Meet the Team
Once our Hiring Manager has found a great location in need of your skills, where your spouse will have plenty of opportunities and your kids will be in a great school district, we'll help you set up a time to visit your prospective new practice!
The site visit is your chance to check out the practice and meet the clinical staff. It's also a great chance to evaluate your prospective practice and ensure it's a great fit. You'll get a tour of the office and check out your new digs. The site visit is an important chance for you to get a sense of the positive environment our clinical staff works to maintain. We believe that keeping a positive working environment not only helps clinicians do their best work, but also ensures our patients a great experience every time they visit a CDP practice.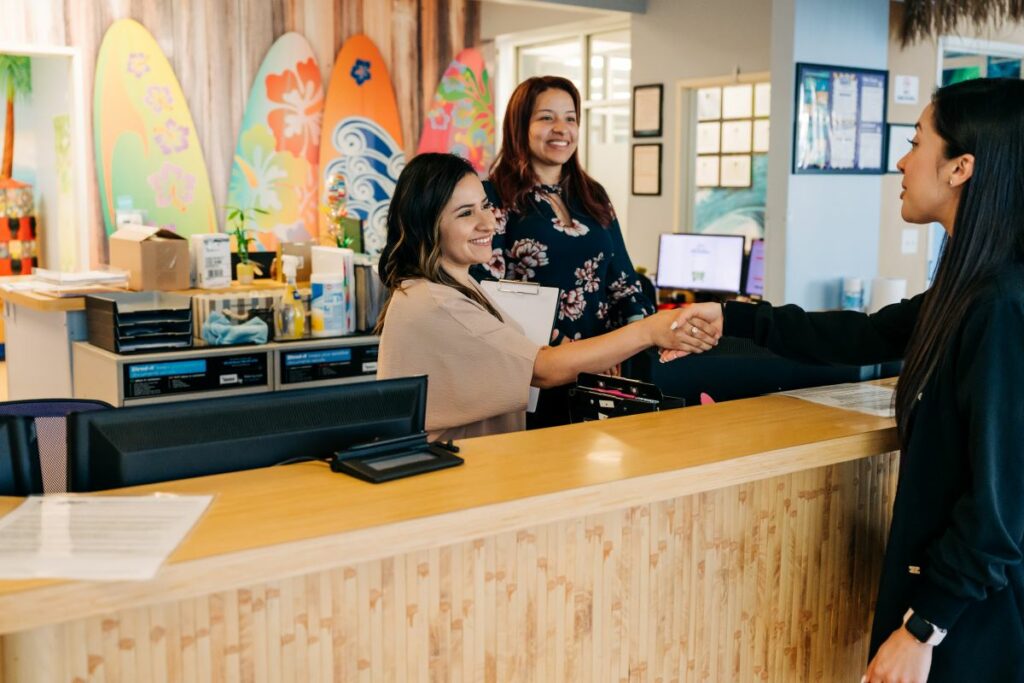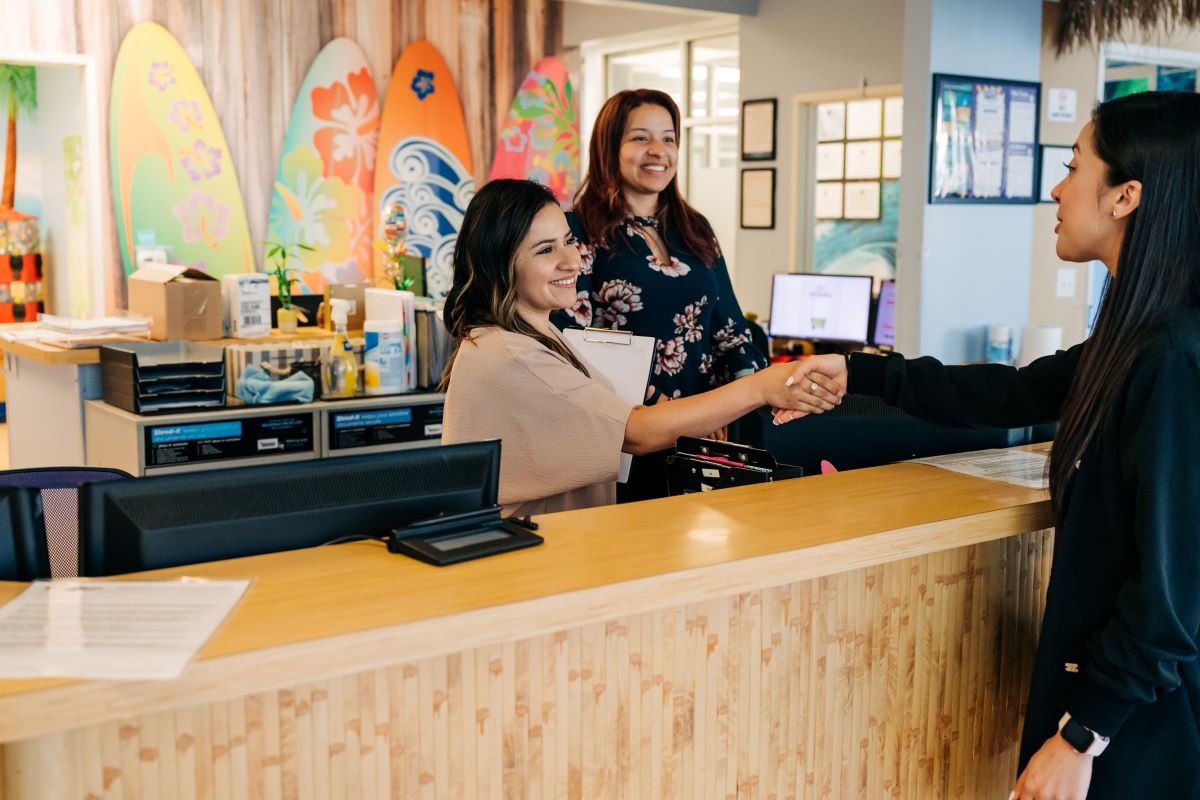 You'll also get a chance to meet the team who will support you in providing great dental healthcare to your new community. As you probably know, your patients will likely spend more time with their hygienist than in your chair getting restorative treatments. That's why we offer unbeatable opportunities for hygienists and assistants and attract the best clinical support staff. 
This is also the stage when we'll get down to the nitty gritty and discuss the details of your contract. Whether you're joining CDP on an ownership track or long-term associate, or if you're going part-time or full-time, you'll get great benefits and full administrative support for every aspect of the business so you can give your full focus to providing amazing care to your patients.
Step 3: Welcome Aboard!
Okay, so we've made sure you're a great fit for CDP, and you've made sure CDP is the right place to pursue your career goals. You've checked out the practice and met your clinical team. What happens now? The next step in your interview process is to start onboarding! Our onboarding process is more than just orientation. It's a comprehensive approach to helping you transition seamlessly into your new position.
During the ten-week onboarding process, you'll benefit from plenty of opportunities to shadow current dentists and work alongside members of our team to get into the flow of working with CDP. Our dental mentorship program is truly unparalleled in the industry. We want you to have full support as you transition into your new role so that you can hit the ground running. 
A key part of this process is our yearly Humanitarian Outreach trip, where you'll get to bond with your team, grow your confidence as a practitioner, and do some good in the world. You'll come back energized and ready to provide amazing care for your patients!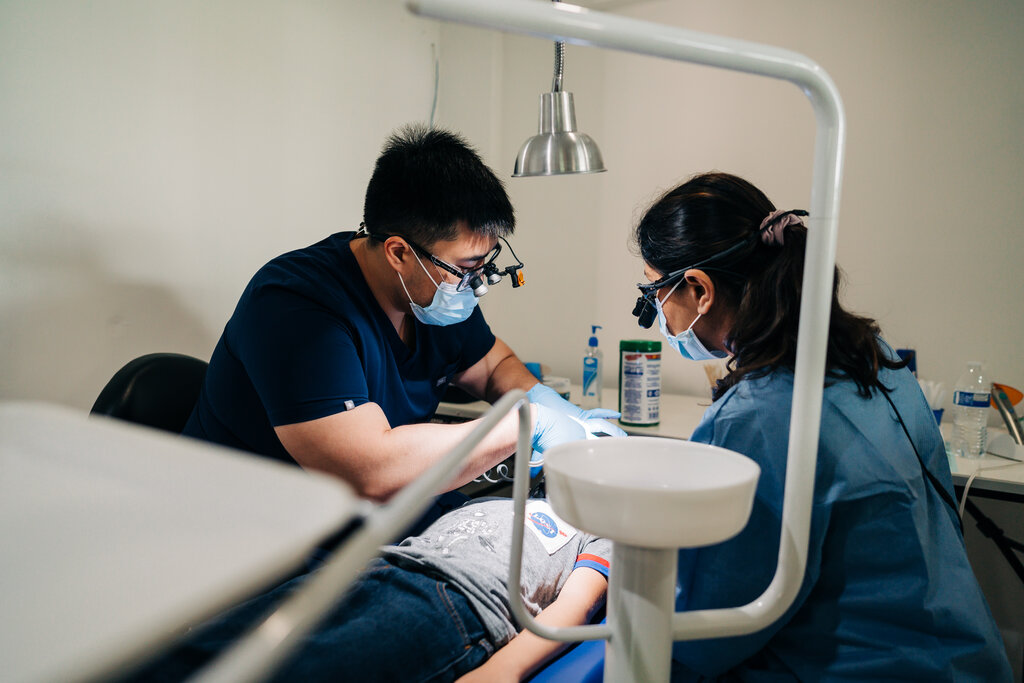 For newcomers to the field, don't worry: your onboarding process can start even while you're waiting for your credentials to come through. We know you've worked for years to get where you are, and you're eager to start working. We'll even help you finalize your credentials and get certified to provide sedation. With CDP, we're behind you even before your first day on the job!
Step 4: Enjoy Your Amazing Dental Career!
Dentistry is an amazing career, and we want you to be able to find true fulfillment in your work. We pour a lot of effort into giving new team members the smoothest possible transition because we believe great dentists can truly change lives. By living our values and finding balance in our lives, we hope you'll enjoy everything your job has to offer. Schedule a call with a Recruiting Manager to find out more about a rewarding career with CDP!