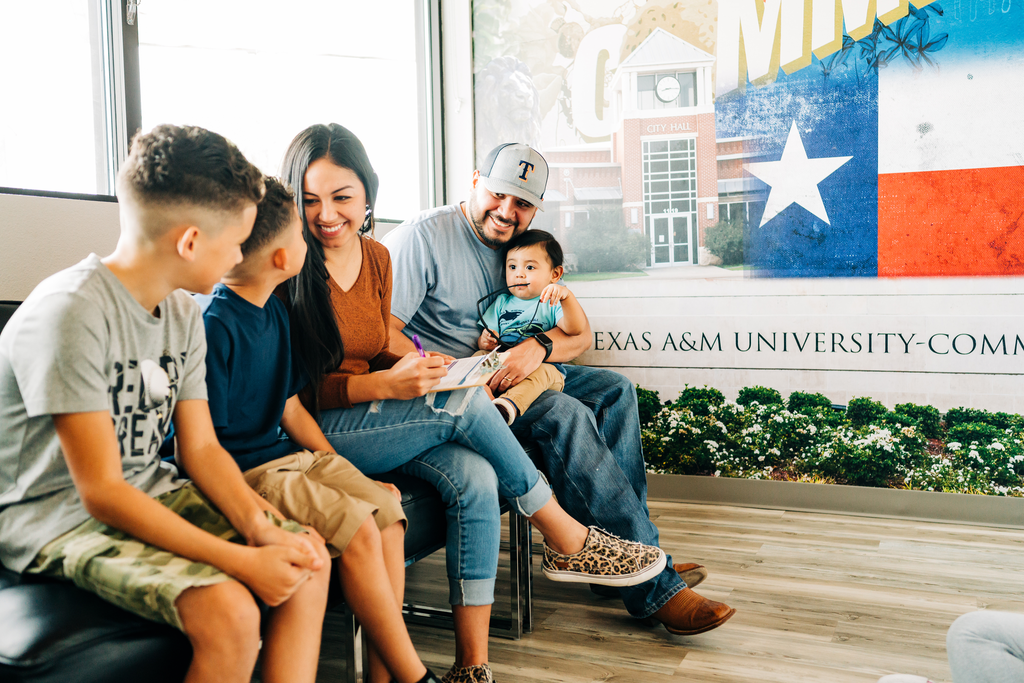 As you consider options for your employment as a dentist, you want to be sure you're working somewhere you can help your patients feel great about the care they receive. No doctor wants to work for a practice that leaves patients feeling frustrated or dissatisfied. Even more importantly, doctors should never have to find themselves on shaky ground when it comes to the ethics of how their practice does business! To really get a feel for the quality of care patients receive from a dental practice, nothing compares to hearing from the patients themselves. So what are patients saying about CDP practices?
Our Philosophy: The Patient Is the Boss!
"From the time I walked in the door until I walked out, it was a very friendly and welcoming visit. The dentist was excellent and fast! Pulled 2 teeth and I never felt a thing. 😊 Thank you!"
Patients can often tell what kind of dental experience they will get from the moment they walk into a practice. That's why Community Dental Partners goes to such great lengths to make an amazing first impression, every time. We help our dentists build the kind of practice where patients will feel welcome from beginning to end of their time with us. By enlisting amazing interior designers to create the right atmosphere and hiring skilled administrative professionals to greet your patients at the concierge desk, we set our doctors up for success before your patients even hit your operator. Giving patients a low-stress dental environment where they can get the dental care they need without feeling pressured or judged is key to how CDP practices operate. Great patient relationships are central to our philosophy of care. In our practices, patients are the boss! By putting them first, everything else falls into place naturally. When patients feel comfortable, relaxed, and happy to receive your superior care, your day can flow smoothly. Building a positive dental office environment helps keep your team working together to achieve the common goal of great care delivered with compassion.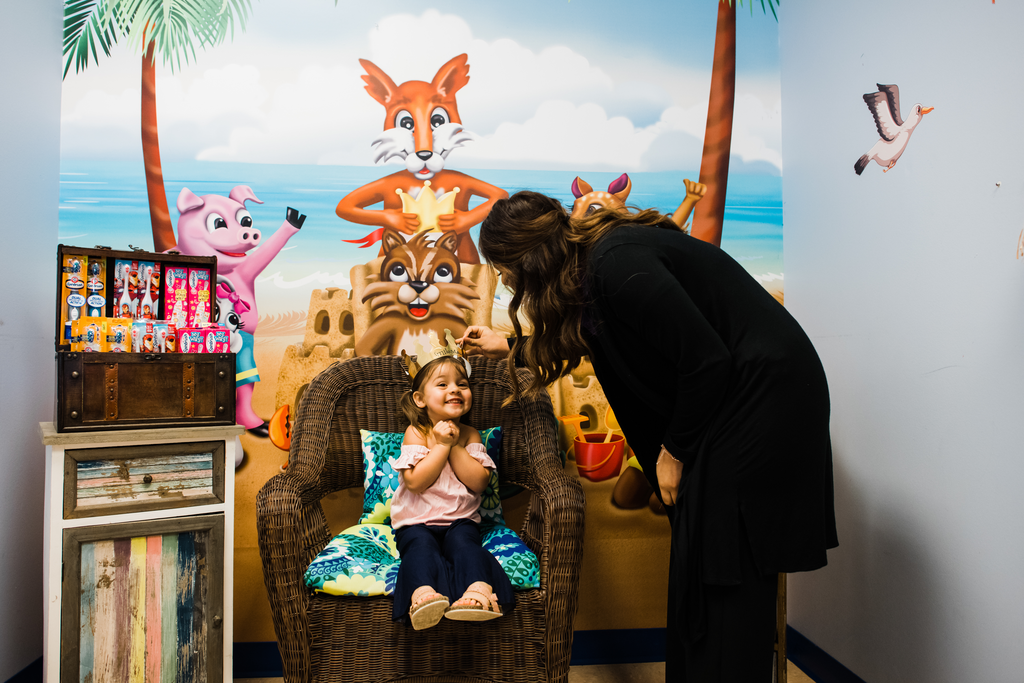 Part of compassionate care means helping patients enjoy anxiety-free dentistry. Emotions can run high in any dental office, and many patients avoid dental healthcare due to dental phobia and a history of bad experiences. When patients visit a CDP practice, they'll always get the benefit of a low-pressure environment and sedation options to keep them comfortable so they can take back control of their oral health. Part of your onboarding process as a CDP doctor includes sedation certification so that every patient has the benefit of fear-free dentistry.
Providing superior patient experiences is probably the most important aspect of running a successful dental practice. When patients feel great about their dental healthcare, they're more likely to keep coming back. They're also far more likely to recommend you to their loved ones! Making connections with your patients helps to increase their trust in you, which translates to better treatment plan acceptance. There is just no substitute for building great relationships!
Patients Appreciate Great Communication
"Awesome first visit. The staff made me feel very comfortable and the doctor was very informative. Pleasant experience!"
One of the most frequent praises we hear about CDP is how much patients appreciate our commitment to great communication. Too often, patients walk out of dental practices feeling overwhelmed and confused. When treatment plans are rapid without enough discussion, patients can feel like they're being pressured into procedures they're not sure they need or want. Equipping patients with the essential knowledge they need to make informed decisions about their dental care protects their autonomy. It also helps them feel comfortable in our practices and confident in bringing their families, and children, back time and time again.
Taking the time to explain things entirely is essential for our youngest patients and their parents. No one wants to feel uncertain when it comes to their healthcare, especially their kids' health. By ensuring our doctors have the time and opportunity to thoroughly educate their patients, we foster and protect patient autonomy. Investing in our patients' dental IQ helps them enjoy better health. It also helps to nurture their trust in us because they'll understand why we recommend treatments and how they will benefit from them.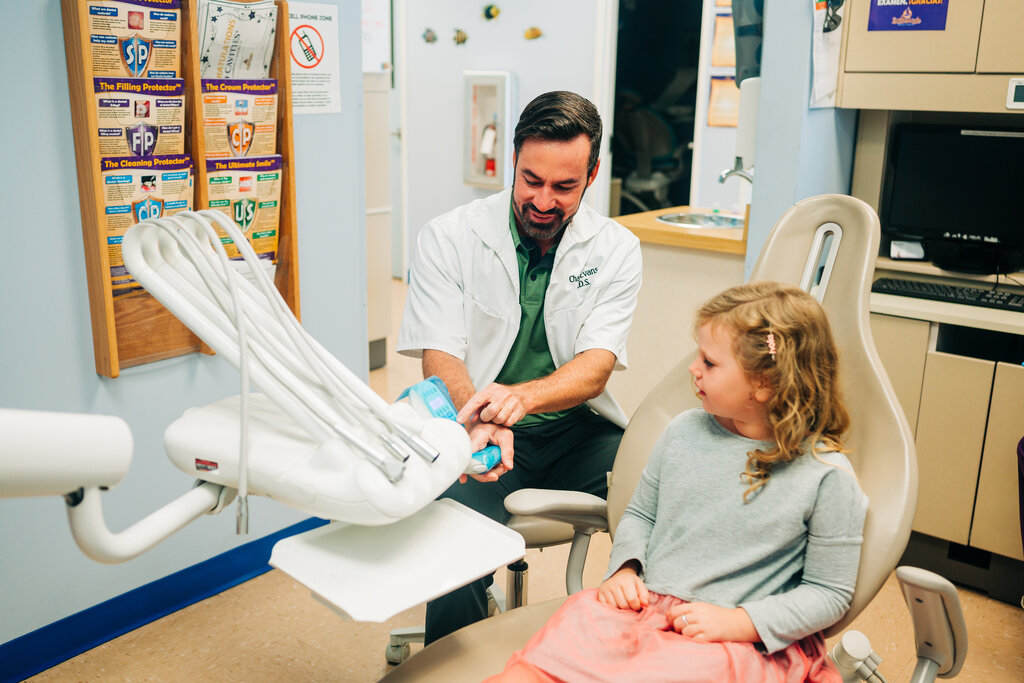 "Couldn't be happier with the care they gave my son! They were so patient with him and took care of him perfectly. Doctor Winter kept emphasizing his goal was to give him the care he needed without any pain or trauma and that's exactly what he delivered!"
Great communication is part of how we live our 9 Pillars of Culture. Compassionate dentistry requires us to truly hear our patients' concerns and discuss them openly, without judgment. Personal honesty leads us to deliver on our promises to our patients. So when we meet an anxious patient and talk out their worries, we need to carry out our care with as little pain as possible. Patients rave about our doctors' commitment to helping them achieve comfortable dental care. Every triumph over dental anxiety is one more step toward a lifetime of improved health, and that's what great dentistry is all about.
Giving Kids Great First Experiences
These experiences are especially important for kids. Good experiences in the dental office during childhood set kids up for better oral health for the rest of their lives. Conversely, a single bad experience can lead to years of dental fear and avoidance. When our pediatric patients' parents talk about CDP practices, they express how excited they are to have found a dental home where they can trust their kids will have a great time, every time.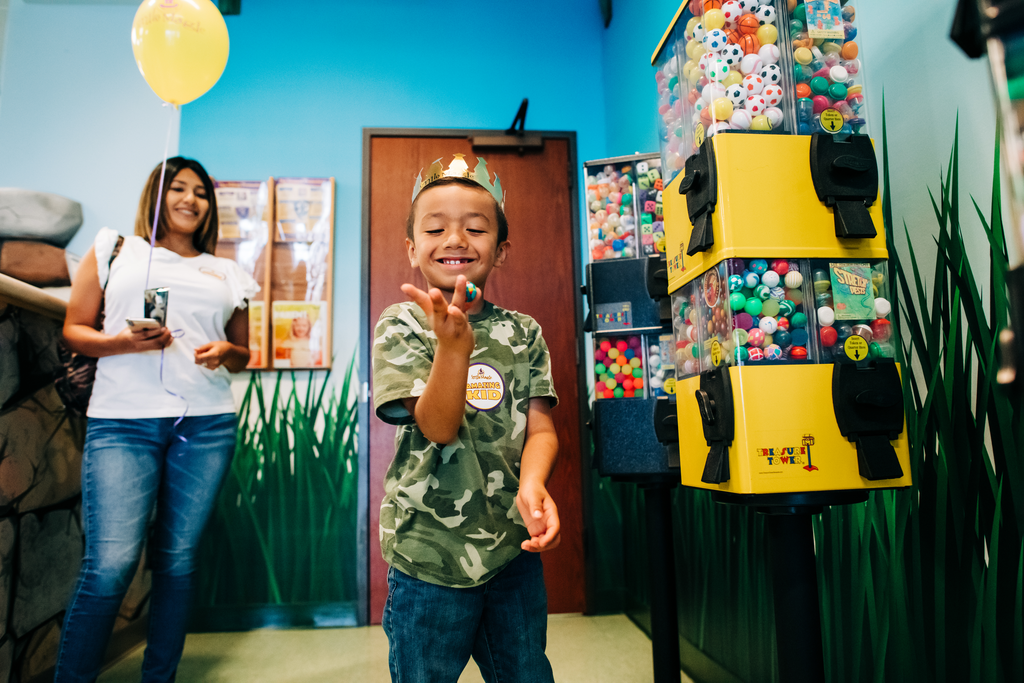 "My son and I have been coming to Smile Magic for 5 years. Every time I come in, the staff makes us feel incredibly welcome. It's always a magical experience!"
Making the dental office a magical place for kids isn't just about the decorations, the treasures, or the colorful characters—although those things sure do help a lot! It's really about building a dental team with the energy, enthusiasm, and warmth to make dental visits something to look forward to. Kids are nothing if not brutally honest. At CDP practices, we work hard to make sure the vibe is right to help every patient feel completely comfortable.
"My children just ❤️ 💕 💗 Smile Magic. They say they are kind and compassionate while fast and courteous. We have found our dental home."
If you're ready to start enjoying your work days as a dentist and have patients sing your praises, CDP is here for you! Schedule a call with a Recruiting Manager to learn more about a great dental career with CDP!