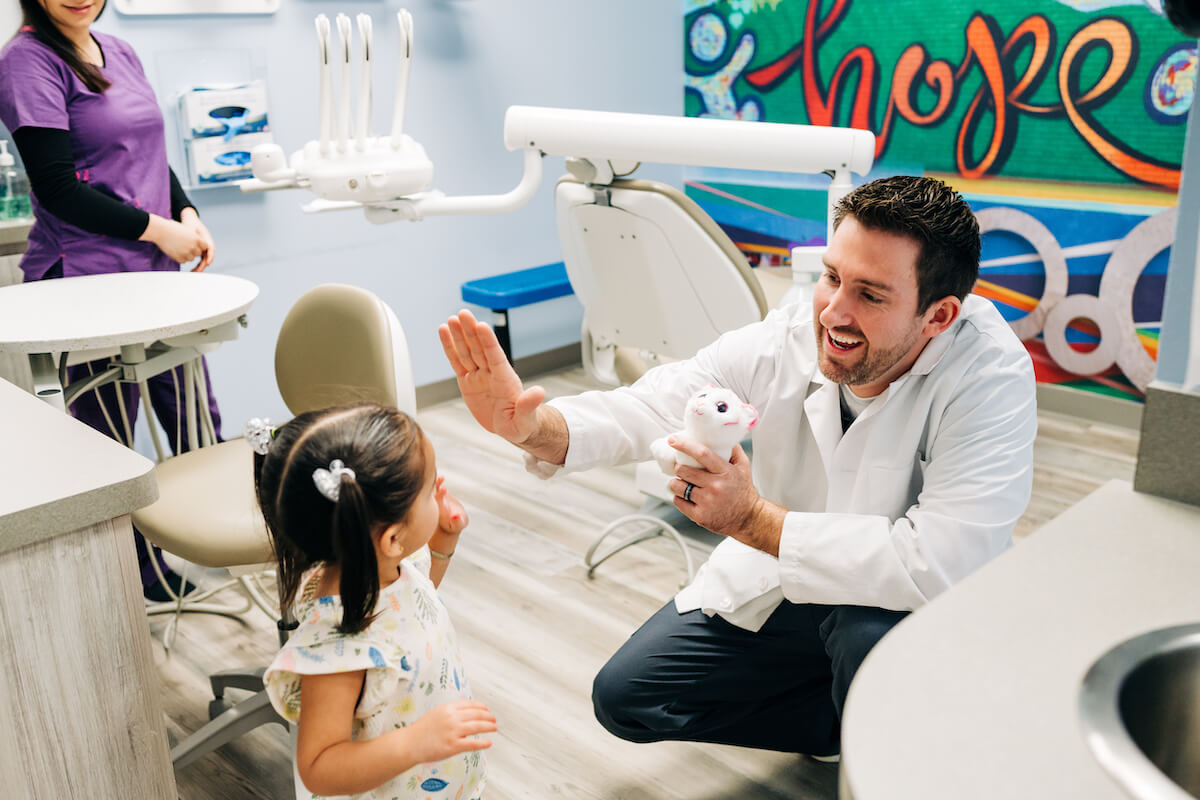 Dental Support Organizations, also known as Dental Service Organizations, have the potential to empower dentists to build the life and career they dream of. Joining a DSO can free you to focus on your patients fully with a team behind you to manage the business side of things. However, we've said it before, and we'll say it again: not all DSOs are created equal. As you explore options for joining a Dental Support Organization, here are five questions you should be asking.
#1: Do Their Priorities Align with Yours?
Any dental practice, regardless of its business model, has to balance quality of patient care with production. After all, the practice has to stay in business to be able to continue serving its patients! However, these two goals can easily become imbalanced, and in some cases even oppositional to each other. That's why it is essential to make sure the dental support organization you're considering has a culture of values that matches your goals as a doctor.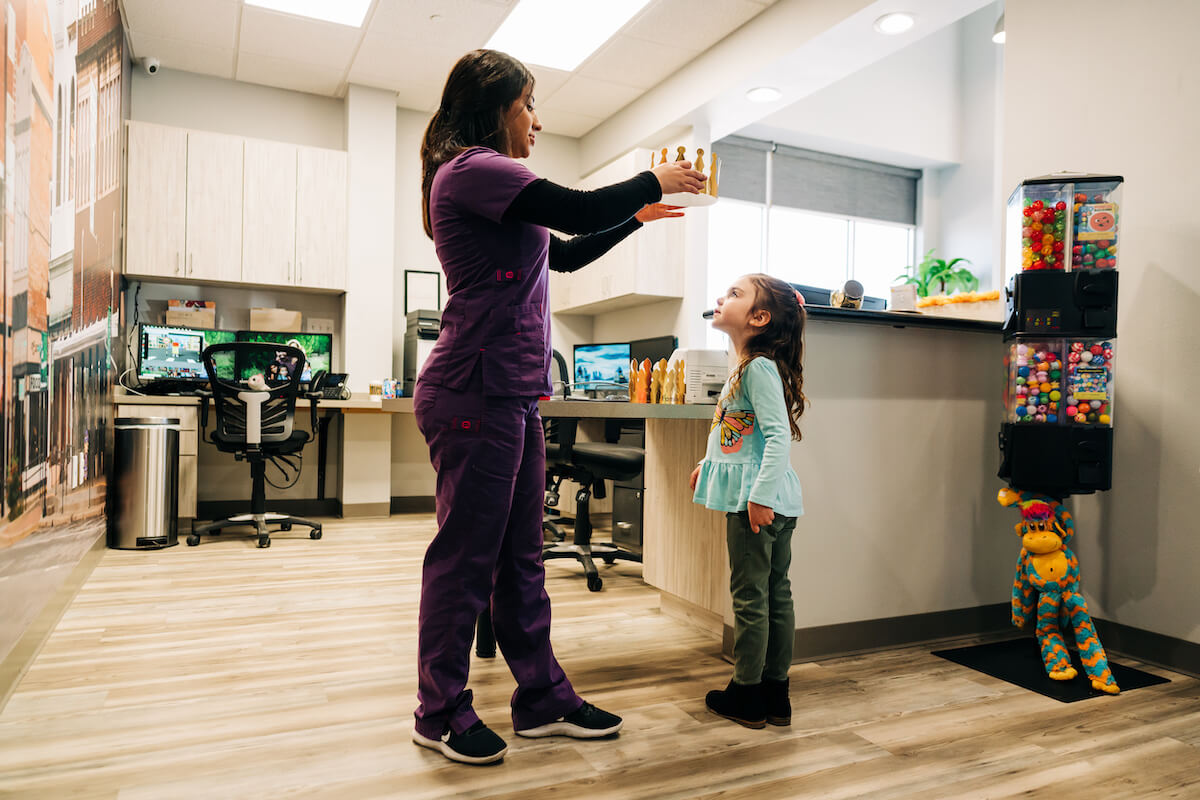 At Community Dental Partners, we believe the patient is our top priority. We are first and foremost in the business of improving the wellness of our patients, and we take our mission very seriously. We work to earn our patients' trust through clear communication and doctor autonomy with patient treatment planning. Relationship building is key, especially for anxious patients as well as between team members. By focusing on providing the best care for our patients as a team, CDP cultivates a healthy office atmosphere, which will make your work life that much more enjoyable.
#2: Does the Culture of This Dental Support Organization Appeal to You?
Every aspect of the CDP model maintains quality of care as our foundation. Our nine pillars of culture center on the experience of every patient who walks through our doors. Even our office décor is thoughtfully designed to help reduce stress and provide a great experience for our patients.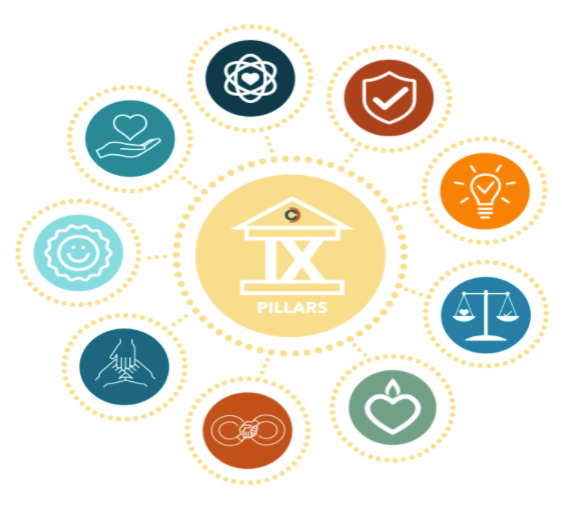 Burnout can be a serious problem in far too many DSO-associated practices. Again, this goes back to where their priorities lie. If the main goal is to pump out as much production as possible, doctors end up feeling exhausted, frustrated, and unfulfilled in their career. Poor team dynamics can leave everyone feeling tense and disrespected.
That's why CDP's mission is always to create a positive office environment and prevent burnout for the entire team. While it's great to have a busy practice, keeping our focus on positive office culture and the right priorities allows us to leave work feeling grateful we could help our patients. Fulfillment at work will also free you to better enjoy your life outside the office. Work-life balance is another huge focus of the culture at CDP.
#3: Do You Fully Understand Their Compensation Model?
When you join a practice, you will likely receive an employment contract. Ask questions to obtain a better understanding of the commitment you are making. Some groups may offer you a salary that looks really tempting on the surface, but there may be hidden terms and conditions that can come back to bite you. For example, if the practice only pays on collection of fees, they may not pay you if claims are denied or patients skip out on their bill. Be aware that some practices deduct lab fees and cost of materials from your compensation, which can really chip away at your income per procedure.
CDP believes in compensation transparency. We are proud to pay on production. That means you will get compensation for the procedures you complete. Additionally, you don't have to worry about fighting with insurance to get your paycheck.

As you search for your ideal position, be sure to ask whether you'll be an independent contractor or an employee. That big salary may start looking lean once you consider you'll be on the hook for taxes come April. Be sure the practice will provide clear records for how they are compensating you, and everything is transparent and above-board. At CDP, our Doctor pay app provides a user-friendly software, where our dentists always have access to the most important details of their day, including their compensation!
#4: Will This Dental Support Organization Support Your Growth as a Dentist?
The last thing you want in your career is stagnation. Compared to practices burning doctors out with far too many patients, some practices provide new doctors with too few patients. So many first-year dentists, or even experienced doctors joining a new team, find that they spend much of their day waiting for just one or two cases. This can be frustrating and disappointing, and it can prevent your career from growing the way you want it to.
That's why CDP believes so deeply in investing in our doctors. We provide continuing education and tons of opportunities to expand your skill set. We make sure you won't be left hanging with just a trickle of patients. Your skills and confidence will grow by leaps and bounds given enough opportunity, and that's why we work hard to provide each doctor a steady patient load and plenty of growth opportunities.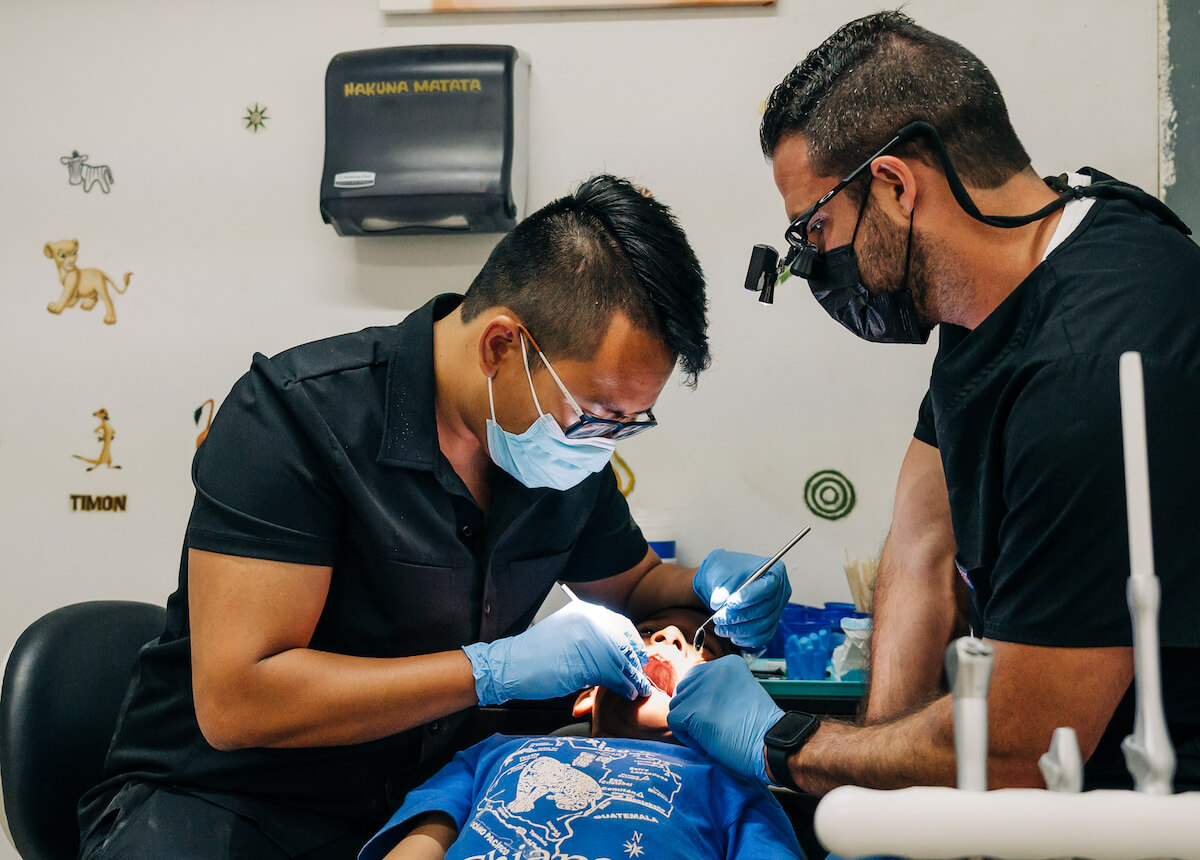 Reaching out to the underserved is part of our mission as an organization. Humanitarian outreach trips are another fantastic way to serve those in need of dental care and broaden your skills. These trips are part of our culture of service, and they are also fantastic opportunities for global impact and creating professional dental relationships with other doctors.
#5: Do They Offer Benefits Packages?
Be sure you fully understand the terms and conditions of signing with any practice, dental support organization or otherwise. If you'll be classified as an independent contractor, you may not be eligible for benefits like health coverage or 401k. On the other hand, some organizations might tempt you with a great-looking benefits package. Later, you'll discover the hidden terms that seriously undercut the draw of those benefits. For example, some student loan assistance incentives may have low caps or only start once you've met certain production levels.
Community Dental Partners offers a robust benefits package. Check out a few of the benefits we offer doctors in our video!
No matter where you find your best match, we wish you a long, satisfying career as a dental health professional. As you embark on your first job search as a dentist or look for ways to improve your work life later in your career, we hope you will keep these things in mind. You deserve a positive work environment surrounded by supportive team members! Schedule a call with a Recruiting Manager to learn more about working with a dental support organization. Your successful dental career starts with community!