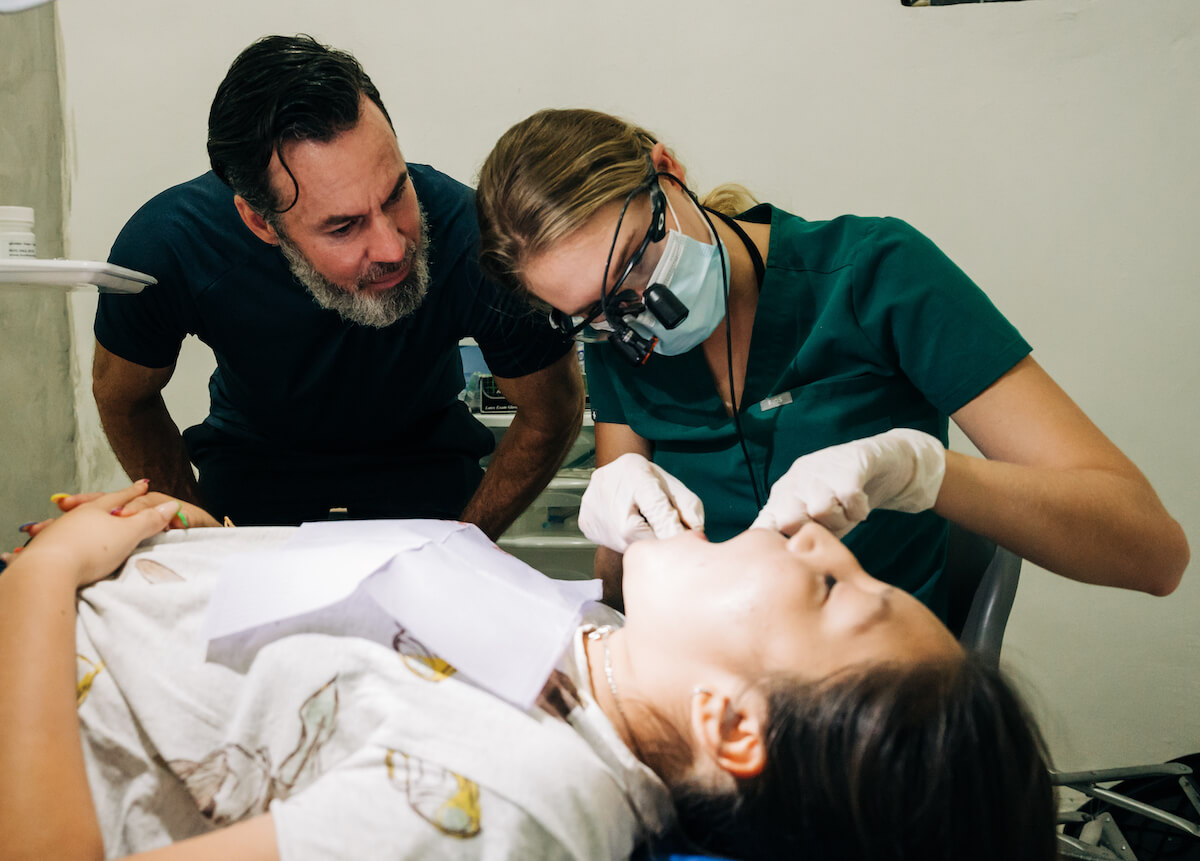 Around D3 or D4, most dental students are planning their next steps after graduation. You will need to build your confidence and competence and start to make those intimidating first steps out of the school environment and into your career. Many students are aware of post-doctoral training and residency programs, but may not know much about them, or whether they will truly benefit from joining one. As you start to plan your next steps after dental school, you will need to decide which is your best option: AEGD vs GPR vs learning on the job.
AEGD vs GPR: What Is the Difference?
While we're fairly certain you know what learning on the job entails, generally speaking, you may need some details as to AEGD and GPR programs. It can be difficult to differentiate between the two, and even harder to determine whether they're right for you.
An Advanced Education in General Dentistry (AEGD) program is typically similar to an extension of your dental school clinical practice, with more patients and less supervision. These programs usually follow a sequential, planned curriculum for recent grads to enhance their skills. AEGDs are usually one-year programs, but some may extend to two years, and focus primarily on clinical dentistry for general practitioners.
A General Practice Residency Program (GPR) typically takes place primarily in a hospital setting. Again, the majority last one year, but some cover two years. Students who elect a GPR will likely see more emergencies and focus on building skills outside the usual scope of general dentistry, such as endo, implant placement, tissue grafting, and third molar extractions.
However, in recent years, the differences between the two program types have been shifting. Many AEGD programs are now hospital-based, and there are GPR programs in dental schools. Don't get too hung up on the program title if you are looking into these options. Focus on the details of what the specific program offers and how it is run.
What Are the Benefits of Learning on the Job vs Joining a Postdoc Training Program?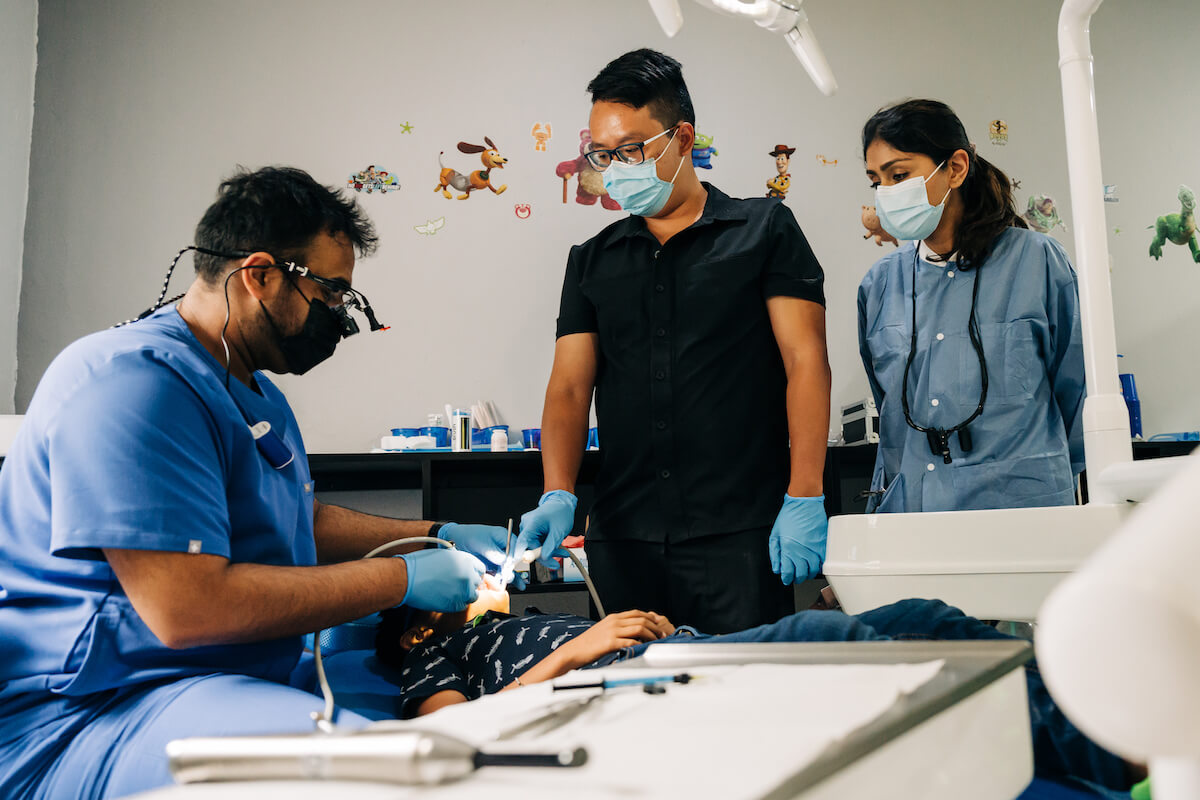 The primary benefit of going straight into practice versus joining a post-doctoral training program is salary. With student loan costs soaring, you may not want to spend an extra year or two in school. While most GPR and AEGD programs offer a stipend, it will typically not be nearly as much as you would make as an associate dentist.
AEGDs, GPRs, and learning on the job at a great practice all offer recent grads the opportunity to practice at volume with a coach actively overseeing them. Just like any new skill, you will make mistakes at first. Active mentorship can be a real benefit for those first uncertain steps into your practice because there will be someone there to guide you when things go wrong. Postdoctoral training programs are not the only way to get that mentorship!
However, be very certain that the post-doctoral training program you're considering offers active, ongoing mentorship. Do your due diligence when researching these programs and really look at them with a critical eye. Try to get in touch with current or past residents and learn about their experience. You don't want to get stuck in a substandard training program!
On the other hand, joining a practice with an established mentorship program like CDP can ensure that you will have a team of experienced coaches behind you every step of the way. Ideally, learning on the job means exactly that: learning. With an excellent support structure, you can start your career after graduation and still benefit from a mentor's guidance.

What About Expanding Your Scope of Practice?
A key draw for post-doc training programs, and especially hospital-based programs, is the potential to gain experience focusing on medical management, rather than solely on clinical dentistry. These programs frequently see dental residents through many rotations, including surgical, orofacial, general medical, and even anesthesiology.
While these can be great experiences, ask yourself earnestly if they will serve you in the career path you desire. If you want to specialize, work in a trauma setting, or focus on medically compromised or developmentally disabled patients, these hospital experiences can be very valuable.
On the other hand, AEGDs and GPRs are not the only way to learn or gain expanded experience. It is entirely possible to skip the ER experience and still learn expanded scope of practice. After all, it's great to have a variety of experience. However, you'll want to evaluate the increased debt you'll accumulate versus the jump-start to your career and on-the-job training. Consider learning your workflow first, then decide what direction you want to expand into.
Opting out of an AEGD or GPR does not mean you're stuck with a narrow scope of practice. For those who elect to skip the training program and go into practice, CEs offer a path to expanded practice. CDP invests in continuing education for our doctors so you can continue developing and expanding your skillset throughout your career. You will decide the techniques you're interested in learning, rather than having everything thrown at you and see what sticks.
CDP also offers humanitarian outreach missions, which allow for profound learning outside your usual day-to-day clinical environment. Our outreach missions will allow you to change lives for people who truly need your skills and will give you the urgent care experience you may need.
AEGD vs GPR vs Learning on the Job: How to Decide Which Is the Right Fit for You
It can be difficult to decide your first steps out of school. AEGD and GPR programs may feel tempting because it's almost a half-way point between school and starting your career. Be honest and ask yourself, can you spend that extra year or two in a school-like environment? Are you chomping at the bit to start working? And, can you afford to work that year or two with little income? Regardless, it's finding a great position where you will have guidance and not be left to the wolves at the start of your dental career is essential. A postdoctoral training program doesn't always guarantee great mentorship, and learning on the job doesn't mean being left alone.
You can find the best of both worlds at Community Dental Partners! We have been very intentional in designing our onboarding program to do just that. Why not start your career with a great salary, benefits, and the support of our entire team? No matter what path you choose, make sure you have all the information you need to make an informed decision. Schedule a call with a Recruiting Manager to find out more about learning on the job with CDP.