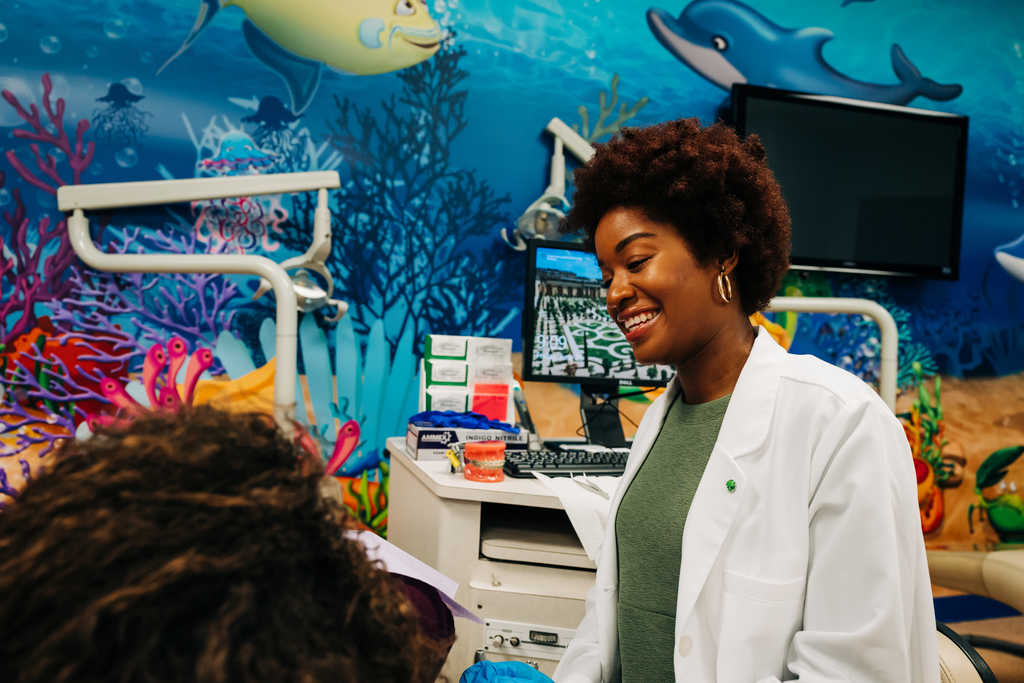 Practicing dentistry is an amazing way to earn a living. Restoring your patients' dental health and confidence in their smile is rewarding as few other careers can be. However, dentistry can also be a difficult business. For dentists who join the Community Dental Partners team, you'll get the support of our entire company to make dentistry easy when times are tough!
CDP Keeps Your Schedule Full and Your Practice Thriving
One of the best ways any DSO can support their dentists is to keep them busy! Because most dentists get paid for the treatments they complete rather than just the hours they're at work, downtime can really hurt. For practice owners, the dread of a schedule that looks like Swiss cheese is doubly stressful. After all, your practice depends on a steady flow of patients to keep the lights on! Fortunately for dentists who choose to partner with CDP, you'll have the benefit of a built-in patient pool to keep you busy.
With support from dental marketing teams, you won't need to worry about advertising to attract patients. Our concierge staff and scheduling systems will handle keeping those operatories full. Dental marketing can be tricky. You want to be sure you're doing it right! Fortunately, CDP is here to help with marketing support that will keep new patients coming in the door.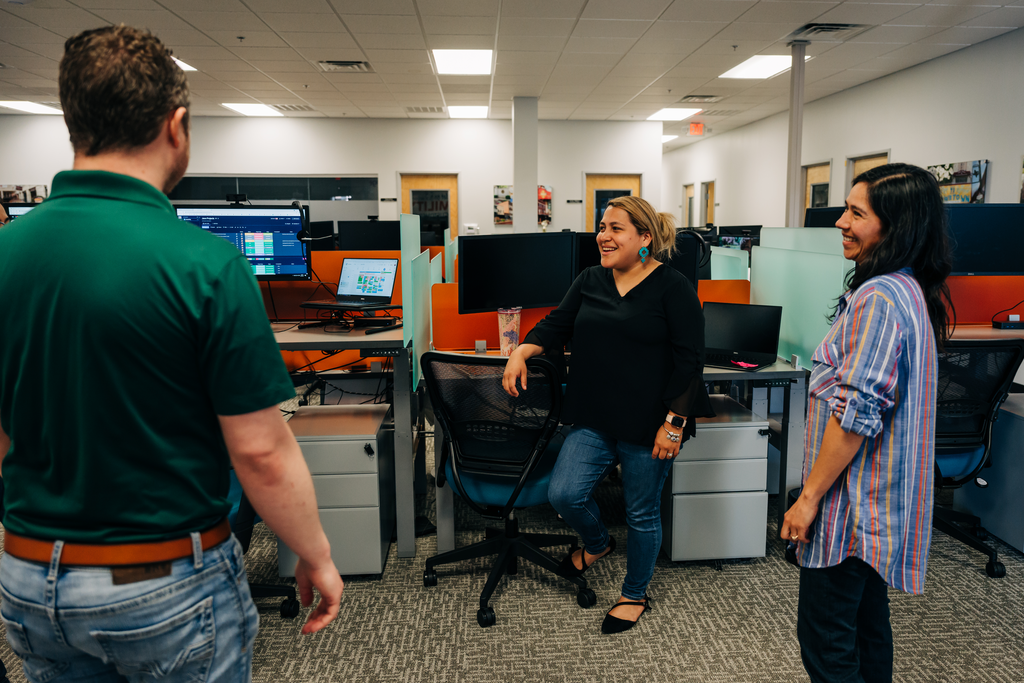 Our mission is to improve lives through better access to great dental healthcare. For many of our patients, CDP practices have brought the first dentist to their local area. Before we established practices in many areas, patients had to drive inordinate distances to get dental care. That left them skipping preventative care and waiting for dental problems to become emergencies.
Consistent Care for Patients Who Need It Most
Even for rural communities that do have dentists nearby, most of them don't accept Medicaid. This effectively makes the practice inaccessible for many of the patients who need them most. Dental benefits can be complicated to navigate, and Medicaid is no exception. The complexity of the Medicaid system turns many dentists away from the idea of opening their practice to Medicaid recipients. 
Dental care is often subject to fluctuations in the economy because many patients depend on discretionary income to pay for dental treatments. Medicaid provides a more consistent base of patients to draw from by opening your practice to more patients. It also insulates your practice against those economic fluctuations somewhat because Medicaid patients can depend on their dental benefits, unlike their uninsured counterparts. 
CDP helps our dentists incorporate Medicaid into their practices by handling the administrative burden of navigating the system. That means you'll be able to help the patients who need you most, without the headache of filing their claims yourself. It's one of the many ways we support our dentists when times get tough.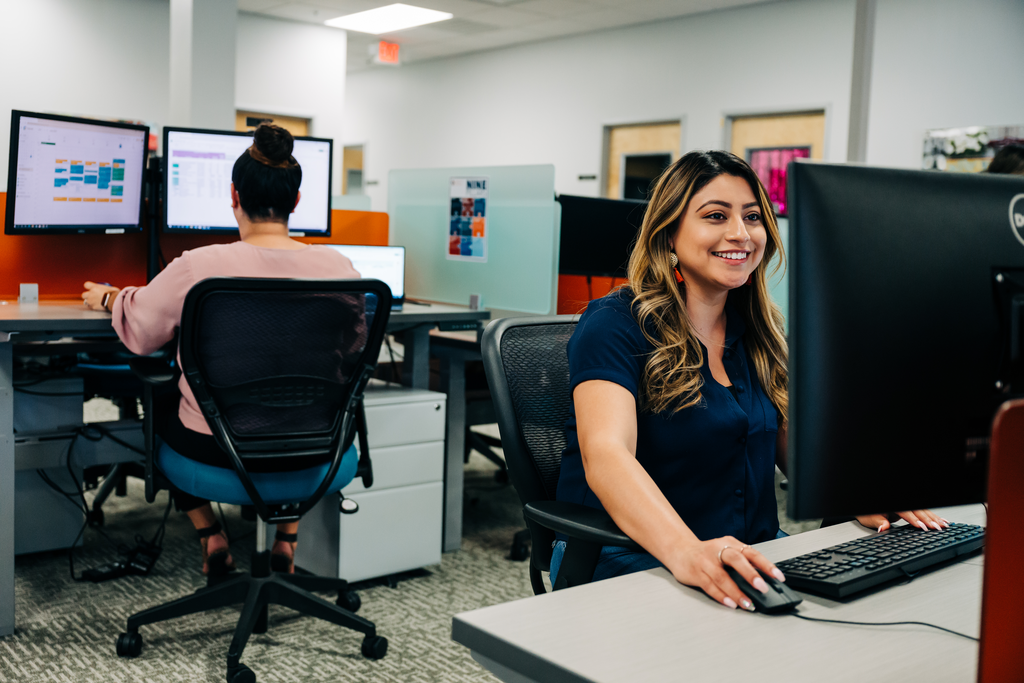 We Protect You Against Financial Risk
Dentistry is an expensive career at the beginning. Between student loans, the cost of setting up your practice, and buying equipment, not to mention materials and lab fees, the cost of practicing dentistry can be high. When times get tough, such as the recent spike in inflation across the country, those business costs can become even riskier.
Community Dental Partners helps our dentists through tough times by helping decrease your financial risks. CDP dentists can get support structuring their student loan repayments. By joining as an employee, you'll get a state-of-the-art practice with great technology without taking on those business loans yourself. For dentists with established practices, a joint venture can help shoulder the burden of business costs. 
Regardless of whether you're a solo practice owner or an employee of a group practice, the cost of dental materials and lab fees can be a huge drain on your income. Because we want our patients to get the highest quality care possible, we take care of those costs for our dentists. By removing the concern for these costs, we free our dentists to do their best work and keep what they earn!
Giving You the Support of a Great Team
This year has seen unprecedented labor shortages across most industries. Dentistry is no exception. In fact, our labor shortage started even before most other fields felt the squeeze. Even if you have the most expansive patient roster in the world, you can only see as many patients as you have team members to serve them.
Staffing is a major concern for dentists, even without a labor shortage. Hygiene, for example, is a major source of production that keeps most practices afloat. Great hygienists also keep patients coming back by bonding with your patients. If your patients experience genuine caring from your assistants and hygienists, they're much more likely to consistently return to your practice and trust your recommendations. Most dental hygiene positions don't come with benefits and leave little room for advancement. At CDP, great hygienists have much more opportunities to grow in their careers, giving us a leg up when hiring great hygienists!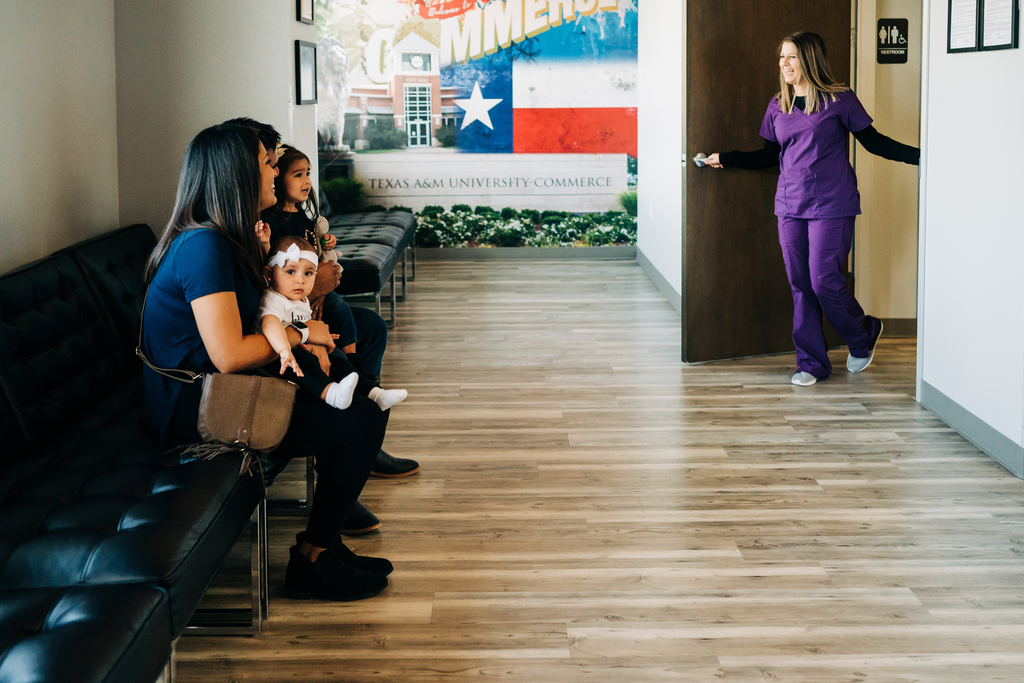 It's not just hygienists who need to be amazing at their jobs, though. For your workday to flow smoothly, all members of your team need to excel at what they do. That includes everything from clinical skills to following sterilization protocols and restocking supplies. With everyone pitching in and great organizational systems in place, your practice can be a well-oiled machine.
CDP supports dentists not only in their own operatory but by helping them build an amazing team. Because we can draw on the resources of the entire CDP organization, we can attract the best talent when it comes to hygienists, assistants, and administrative support. Better yet, we'll handle all your practice's HR needs so you can focus on what you do best.
We Support You In Loving Your Career
Beyond administrative support for the day-to-day aspects of running a dental practice, CDP also supports our dentists by helping them build great careers. We invest in our doctors to help them grow. With great mentorship, outreach opportunities, and ongoing career development, you may surprise yourself with what you can do! 
We Help You Expand Your Scope of Practice to Take Better Care of Your Patients
Dentistry is a constantly evolving science. Growing as a dentist and staying competitive as a business demands lifelong learning. Expanding your scope of practice with Continuing Education is a great way to safeguard your practice against tough times. That's why CDP helps cover the cost of CEs every year for our doctors.
Offering more services also means your patients can get comprehensive care conveniently with more services under one roof. Too often, when patients are referred to another practice for services such as placement of implant posts, orthodontic treatments, or pediatric dental care, they fall through the cracks. By giving them access to more types of care in one place, you can help them complete the treatments they need. It's a win-win strategy for everyone involved!
And when your patients really need a specialist, you won't need to look far. Because working with CDP links you to other practices, your patients will get the benefit of our entire family of doctors. CDP orthodontists, oral surgeons, and pediatric dentists will be there for them!
You Can Build a Career You'll Love with Support from CDP!
Continuing Education and lifelong learning help keep doctors energized about what they do. Without the mental stimulation of new skills and techniques, you run the risk of burning out doing the same thing day after day. Career longevity comes with great work-life balance, growth opportunities, and the flexibility to adjust your work to fit the different stages of your life. 
Many of the ways CDP supports our dentists through tough times also help them build careers they love. Our values as a company guide the way we treat our patients, our teams, and ourselves. Partnering with CDP means you'll get the benefit of a practice with great culture already built in. Our nine pillars guide everything we do to help you love your job. Schedule a call with a Recruiting Manager to learn more about a great career with CDP!