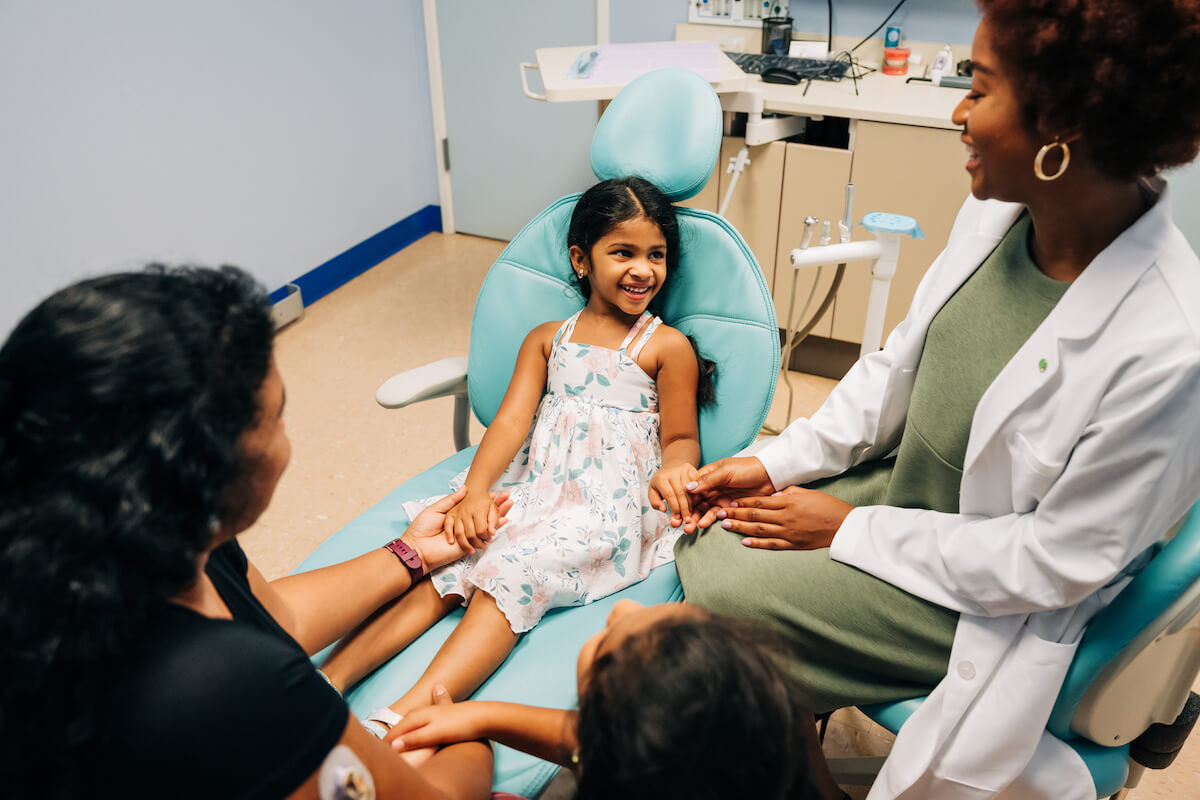 If you love working with kids in the dental environment, you may be wondering if specializing in pediatrics is the right move for you. Do you really need to take on the extra expense and years of schooling? Partnering with Community Dental Partners could give you the perfect opportunity to build the career you've dreamed of right out of dental school. Our family dental practices provide you with the ideal environment and opportunities to work as a general dentist in a pediatric environment. Working with pediatric patients is an extremely rewarding career. Learn about a day in the life of a pediatric dentist at CDP!
Day-to-Day Rewards
At CDP, we make it our mission to provide quality dental care for patients who otherwise don't have access to treatment. There are many benefits to establishing a practice in rural and low-access areas. However, the greatest reward is providing a positive experience and fun environment to kids and families who rarely get star treatment due to their socio-economic status. Seeing little faces light up when treated like princes and princesses can make your day enjoyable!
We've engineered our family practices with the youngest family members in mind. Not only are prizes and rewards—including being crowned king or queen of Smile Magic—great incentives for good behavior, but they also help build positive experiences in the dental office. This is important as it can set kids up for a lifetime of good oral health.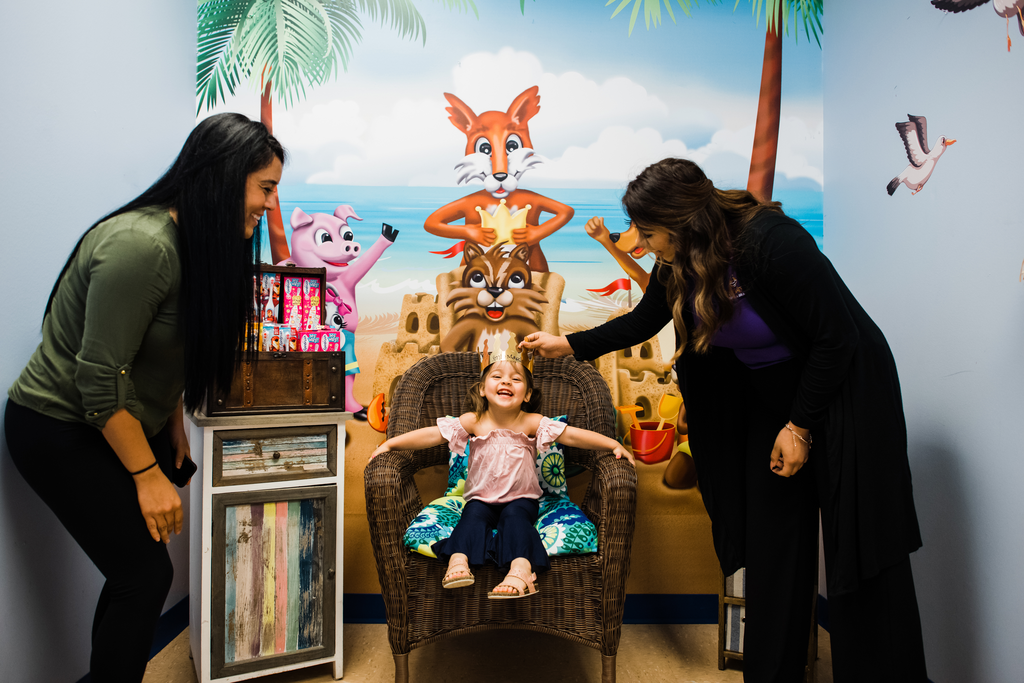 Overcoming Anxieties
Many children develop dental fears and phobias from early negative experiences. Working with children allows you to truly change their lives. Dentists working in family and pediatric practices are uniquely positioned to determine how those kids will feel about dentists well into adulthood. CDP makes having a great patient experience our central goal. In fact, the pillars of our practice are built with the patient as our focus.
However, working with kids means you're responsible for more than just the child's experience! Working with pediatric patients also means working with an audience. Parents frequently end up with more anxiety than the patient themselves. Parental emotions can often be a considerable stress source for family dentists.
This is where working with a support team comes in handy. With CDP, you're not on your own learning how to navigate parental or pediatric anxiety. We have protocols to help everyone feel great about their experience in our office. For example, we have a plan for when a language barrier makes communicating difficult. Your team will be there to help you learn how to manage the challenges of pediatric care from day one.
You May Surprise Yourself
Some patients join our team with their own anxieties. Working with kids can be intimidating for some dentists, especially those new to the field. Depending on your academic and personal experiences, you may feel unprepared to jump into a pediatric setting. As you'll see in the next section, we've got comprehensive programs to help you learn. You will never be thrown to the wolves with CDP! We're here beside you every step of the way.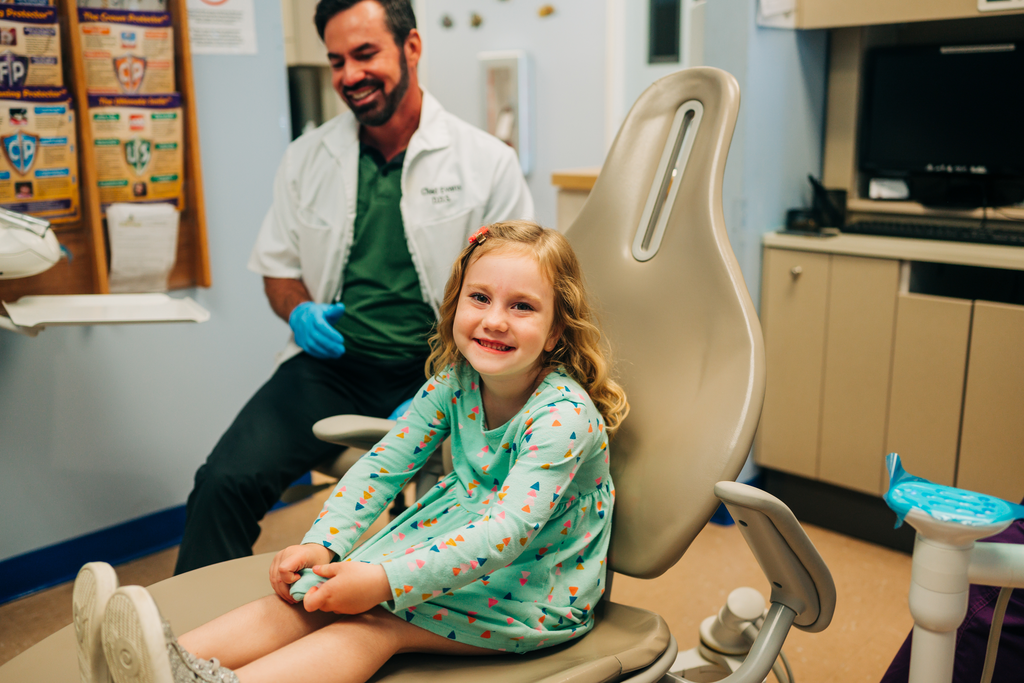 The funny thing is that many of those same dentists who feel hesitant about working with kids end up loving it the most. After training, many of our dentists find it harder to return to working on their adult patients! Kids are much more adaptable than adults in most cases, and you may be surprised how satisfying your work will be when you help a child overcome their fear to achieve better health. Nothing is better than a day full of giggles and connecting with a kid who felt scared or shy when you first met them.
Support System
Your support system at CDP will make all the difference in your work life. We support our doctors through every phase, especially in training. Many dental school programs will leave graduates with little pediatric practice. That's why our mentorship program trains doctors on how to treat kids. You'll need the skills to talk to kids and parents and reassure them they're safe. You'll also learn oral conscious sedation and gain real-life experience, so you'll feel confident in all aspects of pediatric care.
Mentors Make the Difference
We know you'll have questions, so you'll be partnered with a mentor who can help you grow as a practitioner. Dr. Leticia O'Ryan shares, "CDP is unique as they embrace their doctors by providing mentorship and support. As a recent graduate, I am confident CDP will help me grow, learn, and challenge myself to become the best dentist I can be."
CDP offers something no other practice or group can give you: our unique 10-week mentoring and orientation program! You'll work side-by-side with your mentor dentists to learn how to work with patients and integrate with your entire staff. You'll learn everything you need to hit the ground running!
Our Team Has Your Back
Most family dentists working without the benefit of a group or DSO behind them can find themselves swamped with work other than dentistry. Many days are filled with hiring, payroll, equipment maintenance, and other necessary tasks to keep their practice running.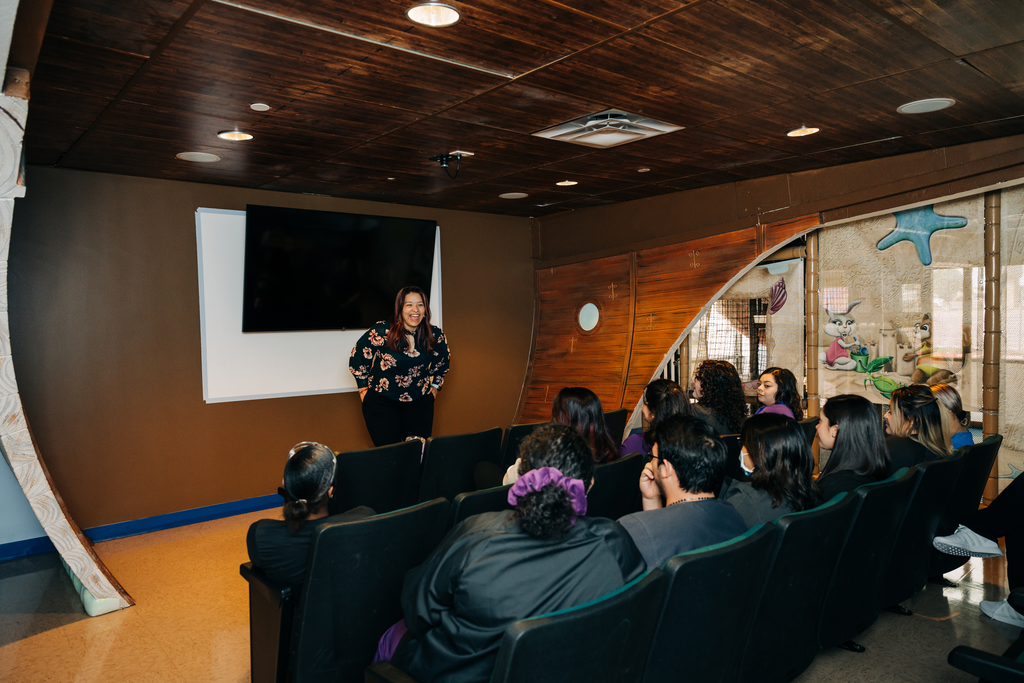 That's not why most doctors pursue dentistry! Your support staff at CDP can relieve you of most of those distractions so you can focus entirely on patient care. We believe in playing to people's strengths. You didn't study health administration; you studied dentistry. That's why your CDP team will handle issues like consent forms, supplies ordering, etc. You won't have to worry about office management and can get to the work you love!
Ongoing Growth
Your 10-week mentorship and orientation period will be the first of your opportunities to learn with CDP. Part of how we support our doctors is to help them continue to grow over the long term. In fact, we offer 60+ hours of continuing education for oral conscious sedation and molar endo training for new dentists. You'll also get monthly CE classes on the clinical side throughout your career with us. New doctors will be able to join our yearly humanitarian outreach trip, a truly unique and enriching experience.
More than anything, though, we believe in the power of great culture in our practices. Especially when you work with kids, communication, compassion, and problem-solving are essential. That's why we invest not only in clinical CEs but also in training soft skills. Growing as people makes us better family doctors.
Working with children and families can let you build a career you'll truly love. Our family practices' fun, high-energy environment will give you something to look forward to daily. Schedule a call with a Hiring Manager today to learn more about a rewarding dentistry career at CDP!