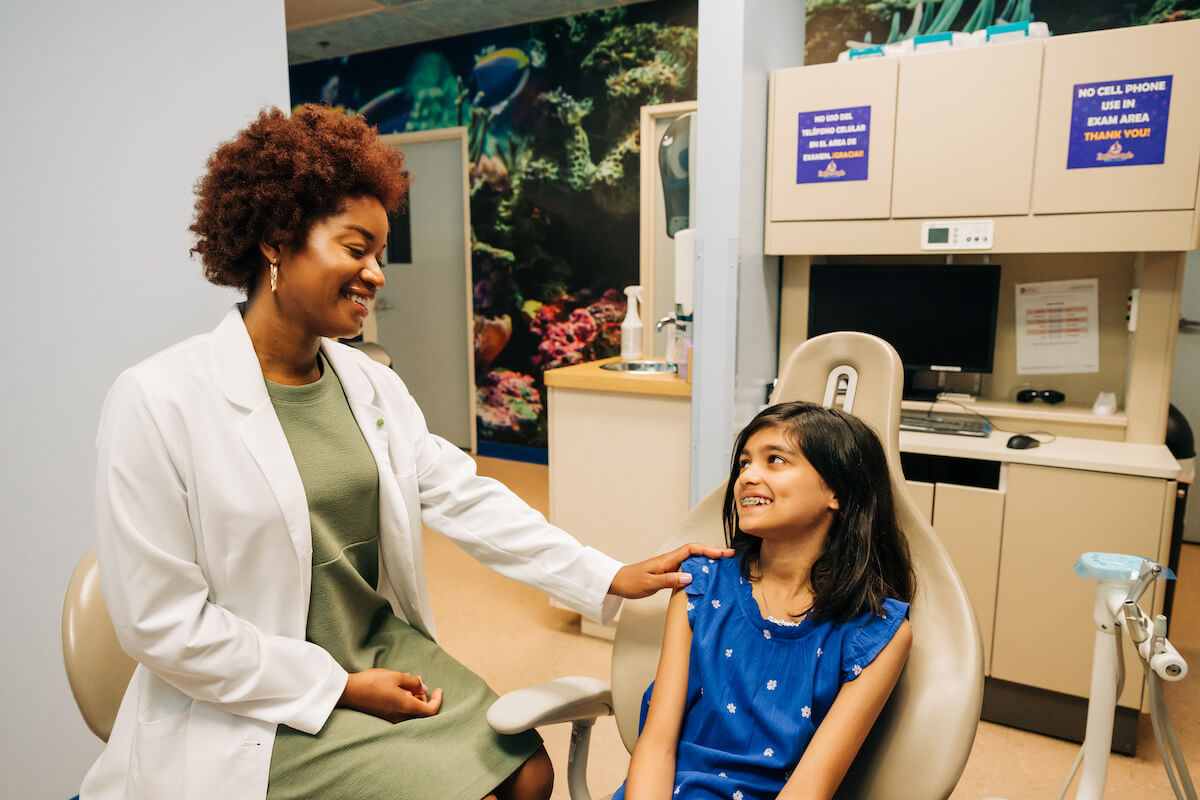 Orthodontics is a great specialty for many reasons. Orthodontists can make a world of difference in their patients' lives. From helping them feel more confident to resolving functional problems, orthodontists can completely change how people feel about their smiles. It's a rewarding career, and no doubt about that, but it can come with its fair share of headaches, too. There is a huge administrative burden associated with orthodontia, which could bog you down. Fortunately, Community Dental Partners is here to help! What does the average day look like for an orthodontist with CDP? Let's find out from our partner, Dr. Dustin Roden-Johnson!
What We Do
If you're considering orthodontia as a specialty, you probably have some idea of what orthodontists do. We put on braces and make people's smiles look beautiful, right? Right! But there is so much more to our day than that!
A Typical Day
With the support of your CDP mentor, carefully selected staff, and administrative specialists, you'll be able to build a consistent daily routine centered on patient care. While other orthodontists might have to come in early every day to make time to work on payroll or marketing, you'll be able to structure your day around your patients.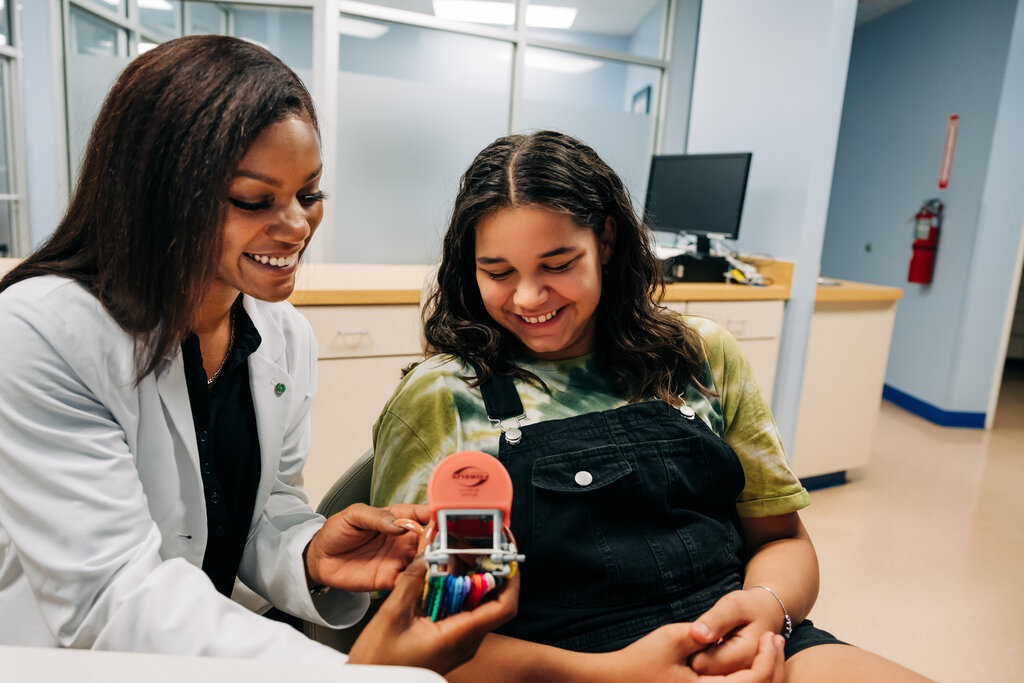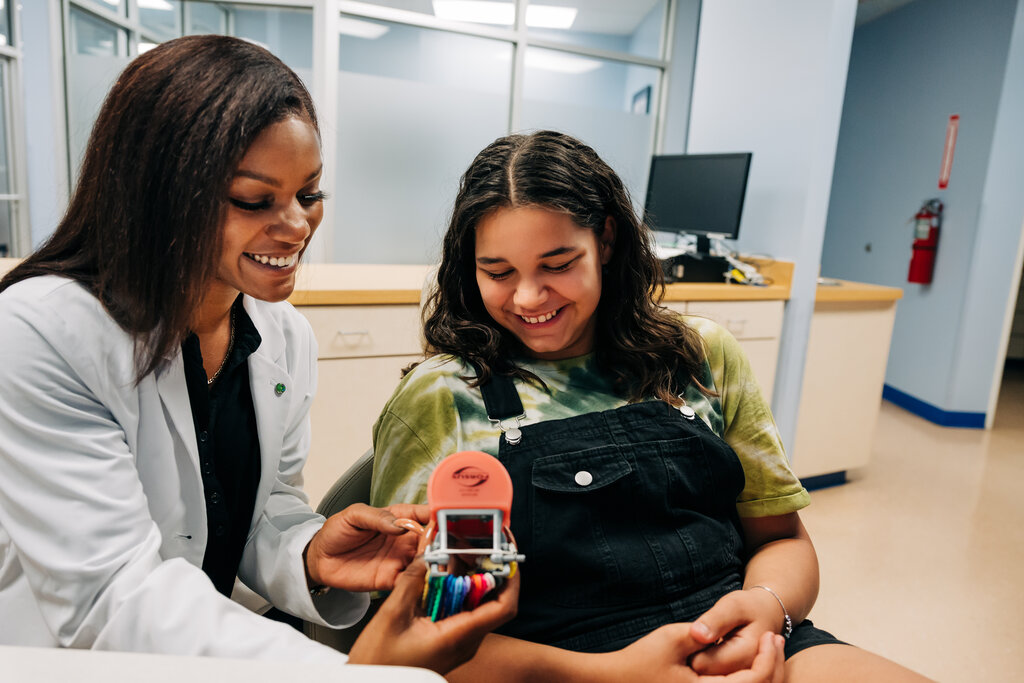 Many doctors, like myself, choose to start each day with a team meeting or huddle. It's a great way to check in with your team and build a plan for the day. You can also address any growing problems in the practice to help maintain a great workplace environment.
Once your team is ready to dive into the day, your schedule will keep you hopping! Orthodontic patients need consistent, ongoing attention throughout their course of treatment. You'll need to monitor progress, adjust appliances, and adapt your plan as patients' cases evolve. People who are not familiar with the intricacies of ortho might assume most of your day will revolve around tightening wires. Happily, you'll find much more variety than that!
Orthodontists as Problem Solvers
One of the best parts about being an orthodontist is solving puzzles. Every patient's anatomy is different, and every case is unique. While it may seem like brackets are our answer for everything, nothing could be further from the truth! Each new case that steps into our office needs careful evaluation and consideration. Your approach to treatment will need to adapt to each patient's needs.
There will be times when traditional braces and a few wire tightenings may be all it takes to give a patient a great bite and a beautiful smile. For others, you'll be coordinating with another specialist for orthognathic surgery. You'll see a lot of teenagers and many children, but adult ortho has gotten more common in the past several years as well. Adult orthodontia can save teeth from wear and cracks, and even relieve chronic headaches and arthritis in the TMJ!
What We Don't Have to Do
Orthodontists who own their own practice or work without the benefit of a group like CDP have more on their minds than their patients. They have to balance treatment planning and patient care with the administrative side of their practice. Orthodontists need work-life balance. Working with an effective DSO can free you to focus on your patients and do your best work every day.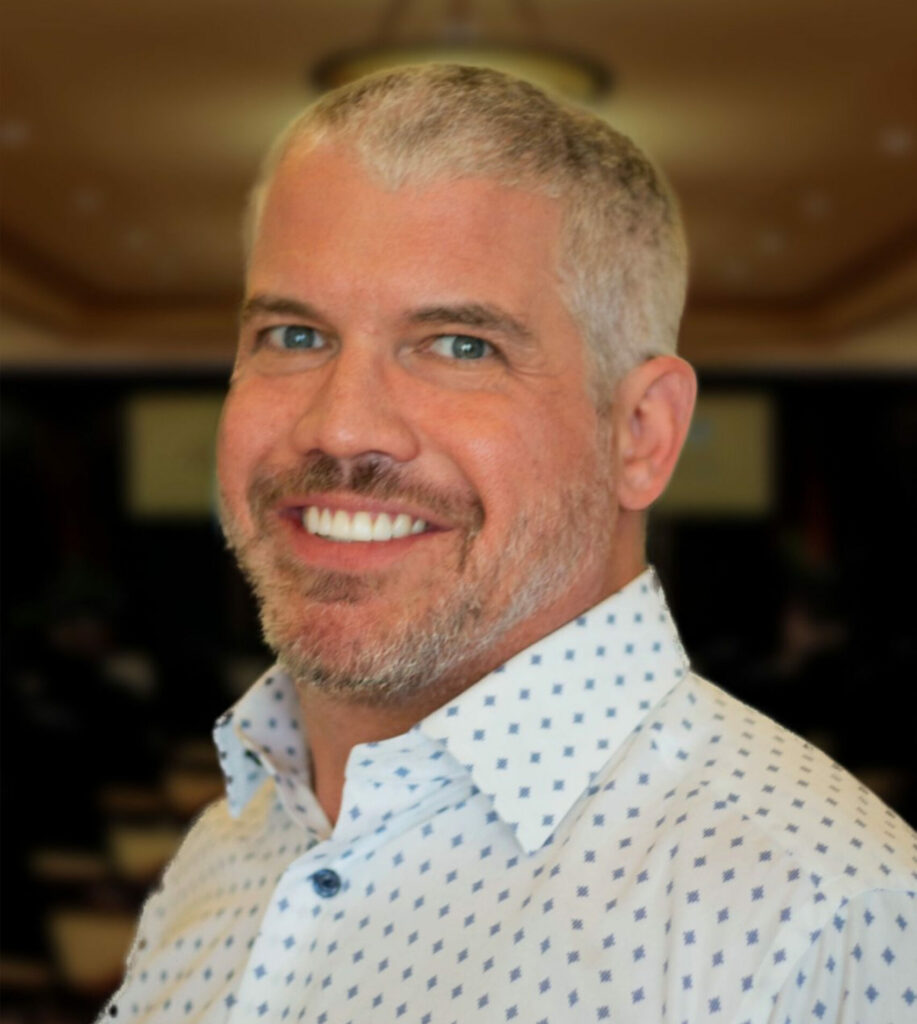 "As an orthodontist working with CDP, I have found the support invaluable. The orthodontic program at CDP is unique from other DSOs because we have a support team built around the specialty of orthodontics. Our supporting team is 100% dedicated to providing the doctor with the necessary facilities, equipment, supplies, and clinical team that the orthodontist needs to perform successful treatment."
— Dr. Dustin Roden-Johnson
That means CDP dentists don't have to worry about purchasing or maintaining equipment, securing a location, ordering supplies, managing payroll, or other administrative-type tasks. They don't have to struggle to find patients and keep their roster full.
At CDP, we provide all of the needed support and it creates a culture of patient-focused care. It is the goal of the orthodontic team to make sure that the doctor is able to focus on the patients. We eliminate the day-to-day hassles of patient acquisition, HR, marketing, and accounting so that the doctor can be a doctor.
Why Working with CDP Makes Sense
Two of the biggest downsides to being an orthodontist, based on surveys, are pressure and risks.
Orthodontists feel pressure from many sources. Parents may have difficulty understanding why their child needs a recommended treatment. They may be frustrated or dissatisfied with the way their child's treatment is going. Adult patients may insist on certain treatment modalities like clear aligners without a clear understanding of why they need what you're recommending. They may resist the treatments they really need because of perceived expense, discomfort, or clunky appliances.
Some patients' bone structure or anatomy may not respond to treatment in the predicted way. Younger patients may be unpredictable or uncooperative in the chair. And there will always be those patients who can't—or refuse to—properly maintain their hygiene and will need to discontinue treatment to save their teeth.
While ortho is usually a highly lucrative and rewarding career, it does come with risks as well. The extra years of schooling come with a hefty student loan burden. You'll have to manage practice expenses carefully and structure your finances while taking repayment into account. Without a group or administrative support, starting your practice can be incredibly pricey. The diagnostic imaging needed for great orthodontic work demands state-of-the-art technology, which comes at a premium.
Fortunately, Community Dental Partners is here to relieve many of these burdens and help you build a fulfilling career where you can focus on your patients completely while earning a great salary right from the start. We can help with everything from financials to patient management. Schedule a call with a Recruiting Manager to learn more about a great orthodontics career at CDP!