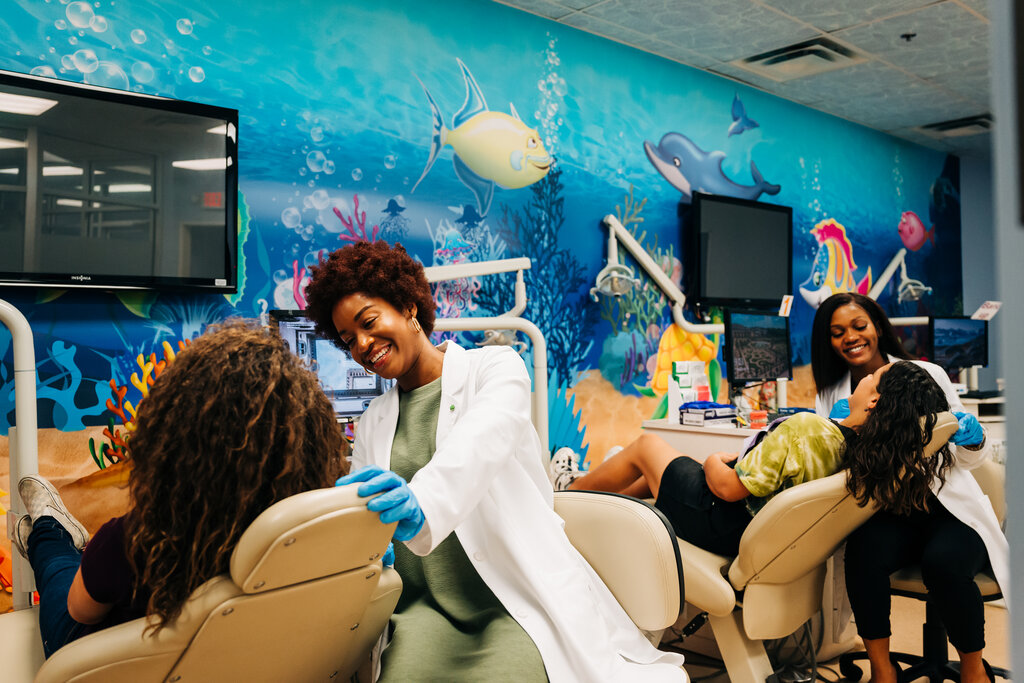 Patient volume will ebb and flow throughout your dental career. Many of these fluctuations are predictable, but some are not. Maintaining consistent patient volume is an essential part of creating stability and protecting profitability in your practice and your career. How can working with a DSO help doctors maintain patient volume?
Keep Patients Coming Back with Superior Service
The easiest way to maintain patient volume in a dental practice is to keep your established patients coming back. Building a strong, lasting relationship with each patient and family that walks through your doors will give your practice a strong foundation, allowing you to flourish and grow with time, and allow you to maintain a base of income when things get tight. But there is a difference between keeping patients on the roster and getting them to show up for appointments!
First and foremost, your job as a healthcare provider is to give superior care. That means listening to your patients' concerns and resolving them with comfortable, effective treatments. Building that trust with patients takes time, but it starts from your first interaction. Demonstrating that you are committed to giving each patient your focused, undivided attention at their new patient appointment is essential. How will a superior DSO like Community Dental Partners step in to help the cause? Your patients will spend more time with their hygienist than with you. That's why it's so important to build a team with the same passion to provide warm, welcoming care. CDP helps our doctors find the right team to support them and create a positive dental office environment. As hiring experts with the resources to attract the highest quality applicants, we can ensure your patients get only the best experience, every visit.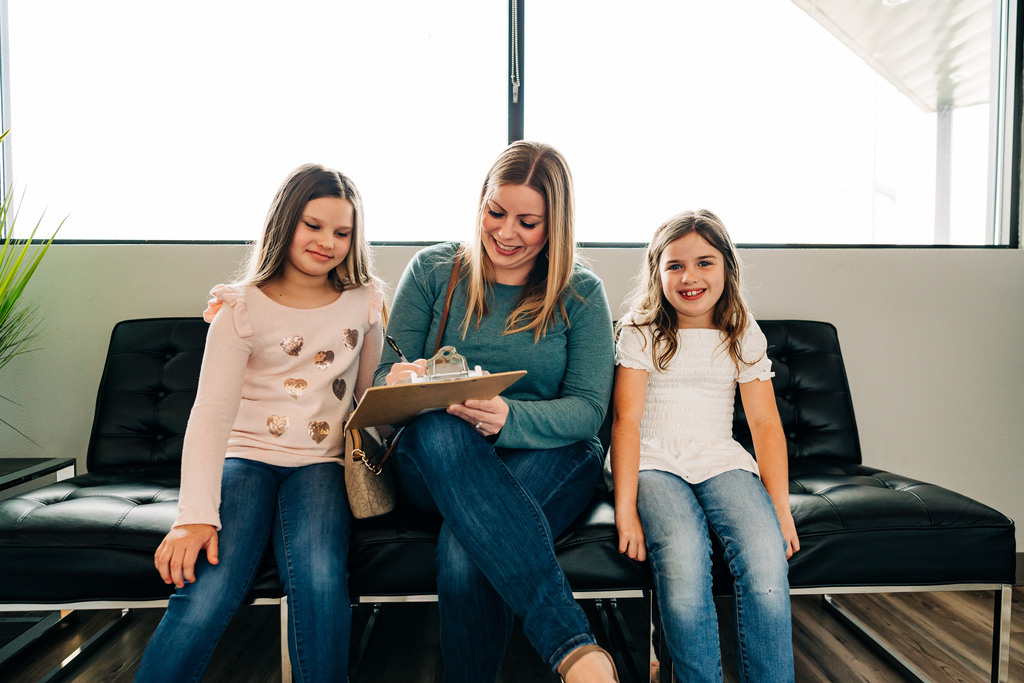 Set Your Practice Up to Succeed
You're ready to build lasting relationships with your patients, but how do you grow your patient roster to begin with? Finding patients is the first challenge of any new practice. If you're the new kid on the block, it can be hard to carve out your niche and get people in the door. Even established dentists need a strategy to continue attracting new patients as their practice grows. A steady stream of new patients is essential to maintaining patient volume.
The right location makes all the difference when it comes to attracting patients. You'll need somewhere that's not oversaturated with a dental office on every corner. Most people in dense areas will likely already have a dentist. Aiming outside the metro and urban areas, and considering suburban and rural locations, can be a great strategy. Your office needs to be accessible to enough people seeking dental care, which means it can't be too remote either. Fortunately, CDP has perfected the art of market research to find ideal locations for our practices. That's one way we set you up to succeed, right from the beginning.
Though it's not just about finding the perfect location, the overall feel inside your office matters a lot, too! When we build new offices or remodel established ones, CDP enlists the help of great interior designers to build an attractive, spa-like atmosphere for adults and a fun, engaging environment for kids. With positive experiences in a beautiful setting, your patients will look forward to their appointments and keep coming back.
Let Us Help You Maintain Patient Volume with Marketing and Outreach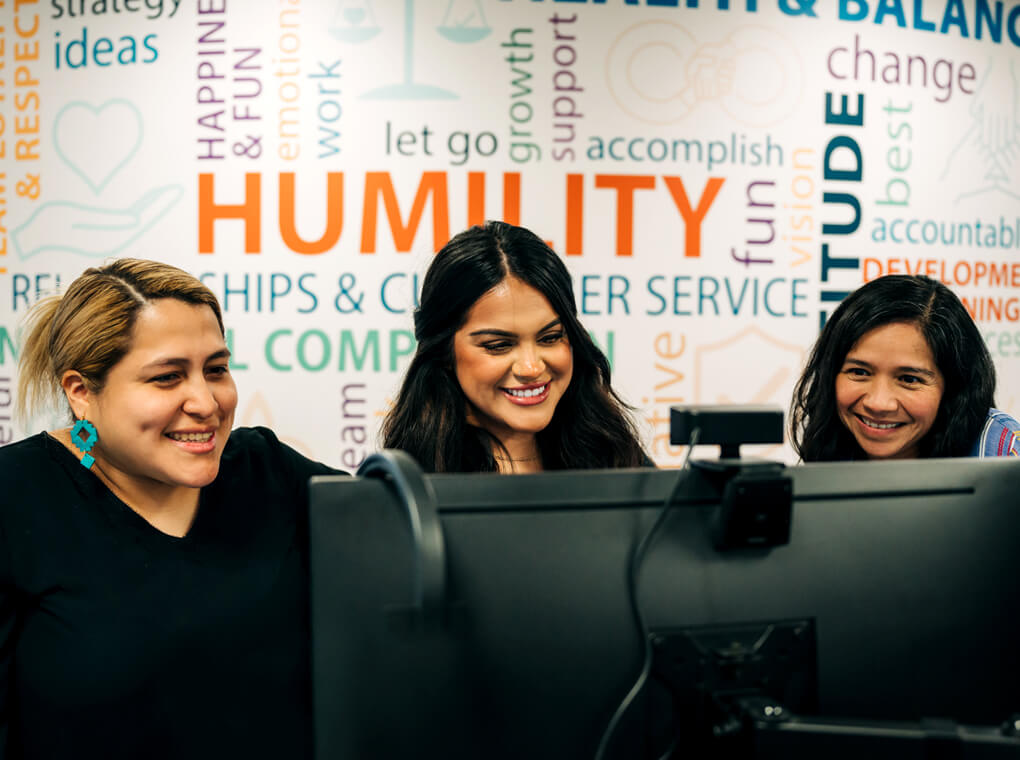 Before your patients can come to enjoy your sparkling chairside manner and beautiful office environment, they have to know you're there! Marketing and publicity can be a real challenge for dentists. There are specific laws in place that dictate what kind of marketing is legal for medical practices. In today's social media world, it's tough to know what's effective and what's not. One of the main purposes of a DSO is to take care of the administrative and business aspects of your dental practice so you can focus on patient care and performing great treatments. After all, you didn't go to school for marketing! That's where CDP comes in.
In partnering with a great DSO like ours, you'll have an army of marketing professionals supporting your business. We can initiate outreach and help you make a name in your community. We can organize advertising to get your name out there and help you find publicity opportunities like appearances on local news stations. Name recognition comes with a sense of authority, which increases patient trust. Great marketing will draw new patients to your practice and reinforce a great relationship with your established patients, helping you maintain patient volume even through tough times.
Help Patients Afford Your Care
Finances are one of the major obstacles to dental care for many patients. Let's face it: dentistry is not cheap. Helping patients afford your care can only benefit your practice by increasing case acceptance and keeping you as productive as possible. But the administrative expertise required to maximize dental insurance benefits and navigate payment plans and third-party financing options can be overwhelming and frustrating. That's why it's so important to work with an admin support system in place!
Just like marketing and interior design, there are people out there who are experts at insurance and billing. By incorporating these highly skilled individuals into your practice, you'll protect your practice against fluctuations in the economy because your patients know you'll help them pay for the healthcare they need.
Deciding whether or not to go in-network is another huge decision. Some patients will not see any medical professional who is out of network with their insurance but contracting with certain carriers can become a burden. Being an out-of-network provider can still work, but your patients will need to shoulder a heavier burden of out-of-pocket expenses. Depending on your patient population, this may or may not affect patient volume for your practice.
In the spirit of increasing access to care for underserved populations, Community Dental Partners opts to accept Medicaid. Many practices do not accept Medicaid, making them unaffordable to the patients who may need their care most. Working with Medicaid allows those underserved patients to access care with us when they otherwise might not be able to find high-quality, affordable dental care. It also benefits our practices by providing us with a steady source of patients who are eager to see us!
Our Skilled Receptionists Can Keep Your Schedule Full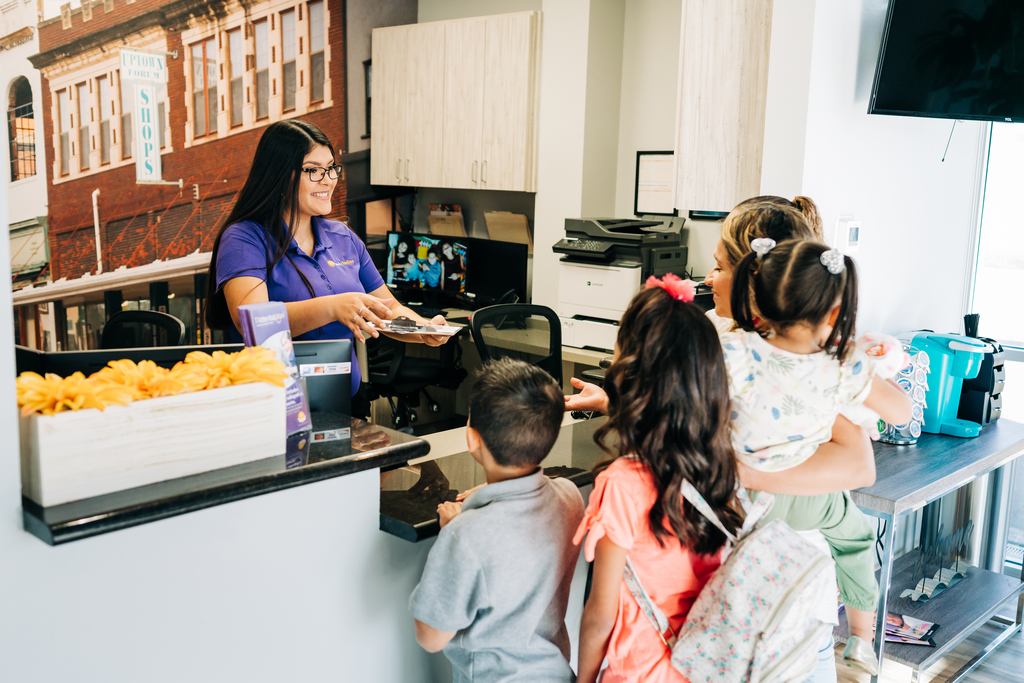 Never underestimate the value of a great front desk when it comes to maintaining patient volume. You depend on your concierge to remind patients they're due for their cleanings, follow up with them about completing treatment plans, and keep your schedule full. Gaps in the schedule are your biggest enemy when it comes to maintaining production and protecting your pay. A great receptionist can make or break your day depending on how skilled they are at filling cancellations and keeping your schedule flowing.
But your front office team must also maintain great interpersonal relationships with your patients. They're the main point of contact your patients have with your practice, and a bad interaction with them can drive patients away. That's why CDP invests carefully in training our administrative support staff and providing you with the best admin team possible. That way, you can leave the schedule safely in our hands and we'll keep your chair full so you can focus on doing the work you love.
Maintaining patient volume is a key part of running a successful dental practice and protecting your production. But you don't have to go it alone! Schedule a call with a Recruiting Manager to learn more about how CDP can keep your schedule full and help you build a great dental career!