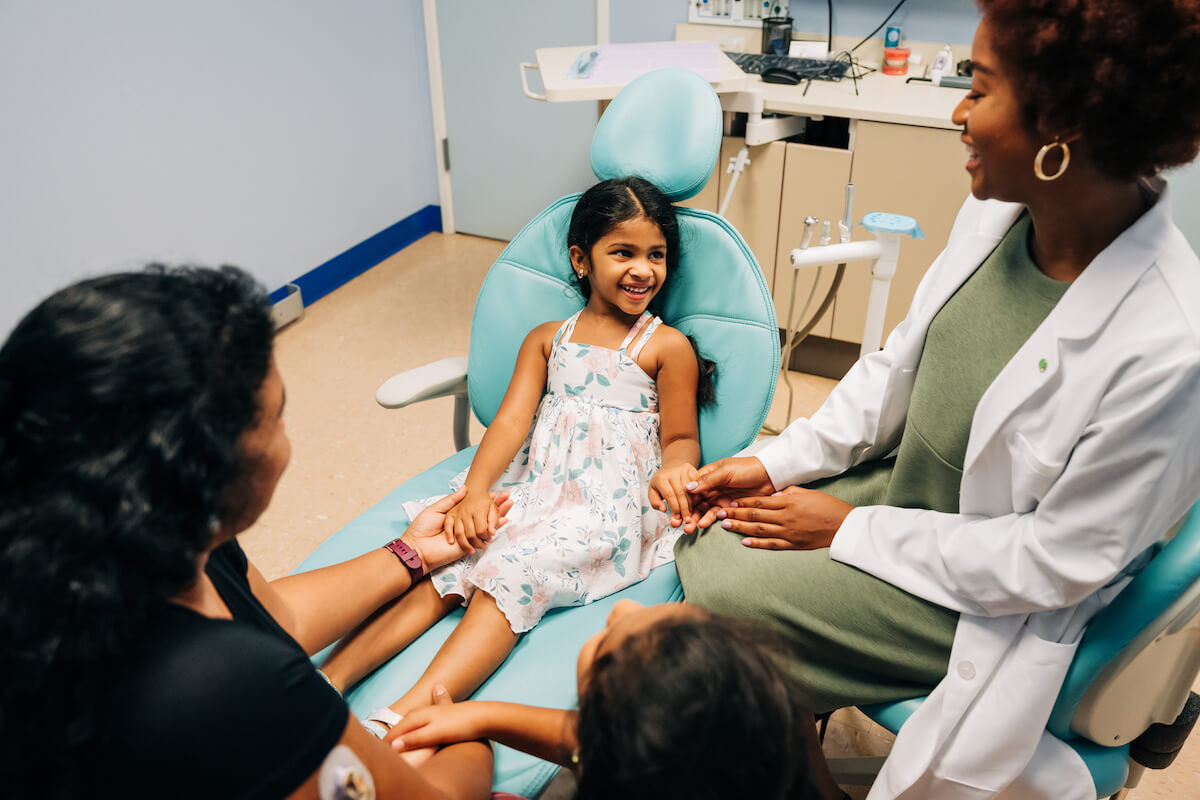 Have you considered pediatrics as a career path? Working with kids can be an intimidating prospect for some inexperienced dentists. Regardless of whether you pursue a pediatric specialty or choose a path in family dentistry, it is unlikely you will go your entire career without treating any kids. However, for some new dentists, working with children is an appealing goal with tons of potential benefits. With great pay and solid job prospects, it's definitely worth considering! Have you considered how to become a pediatric dentist?
Before "How," Think About "Why" You Want to Become a Pediatric Dentist
There are many amazing reasons to pursue pediatric dentistry. From job stability and great income to a fun work environment and tons of opportunities, pediatrics offers tons of benefits for doctors who pursue it. However, the mission is the truly important reason to consider working with children.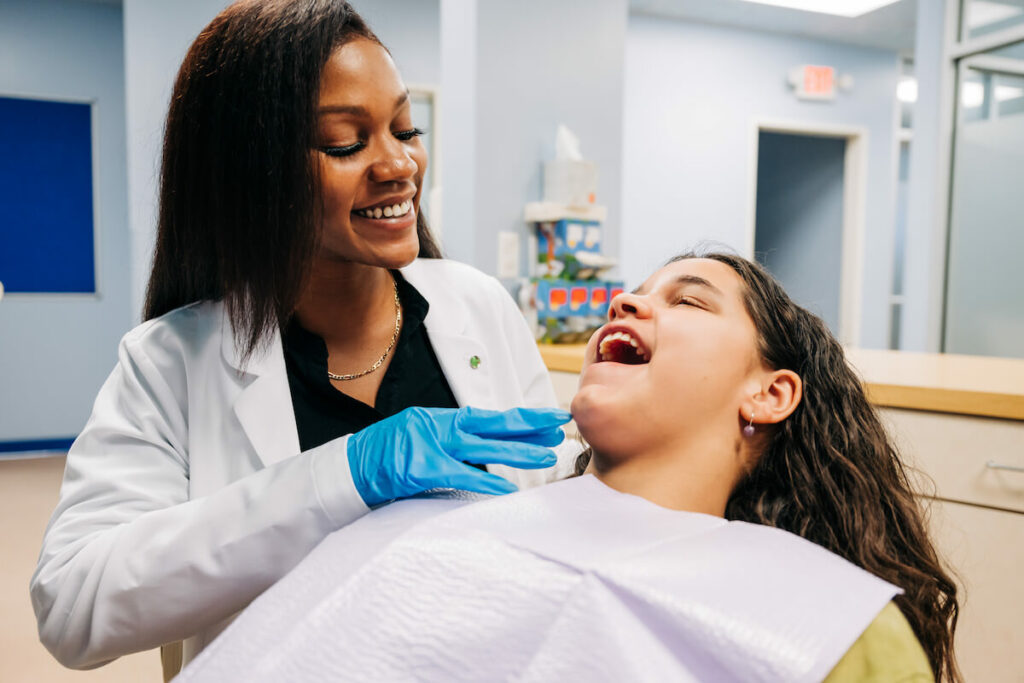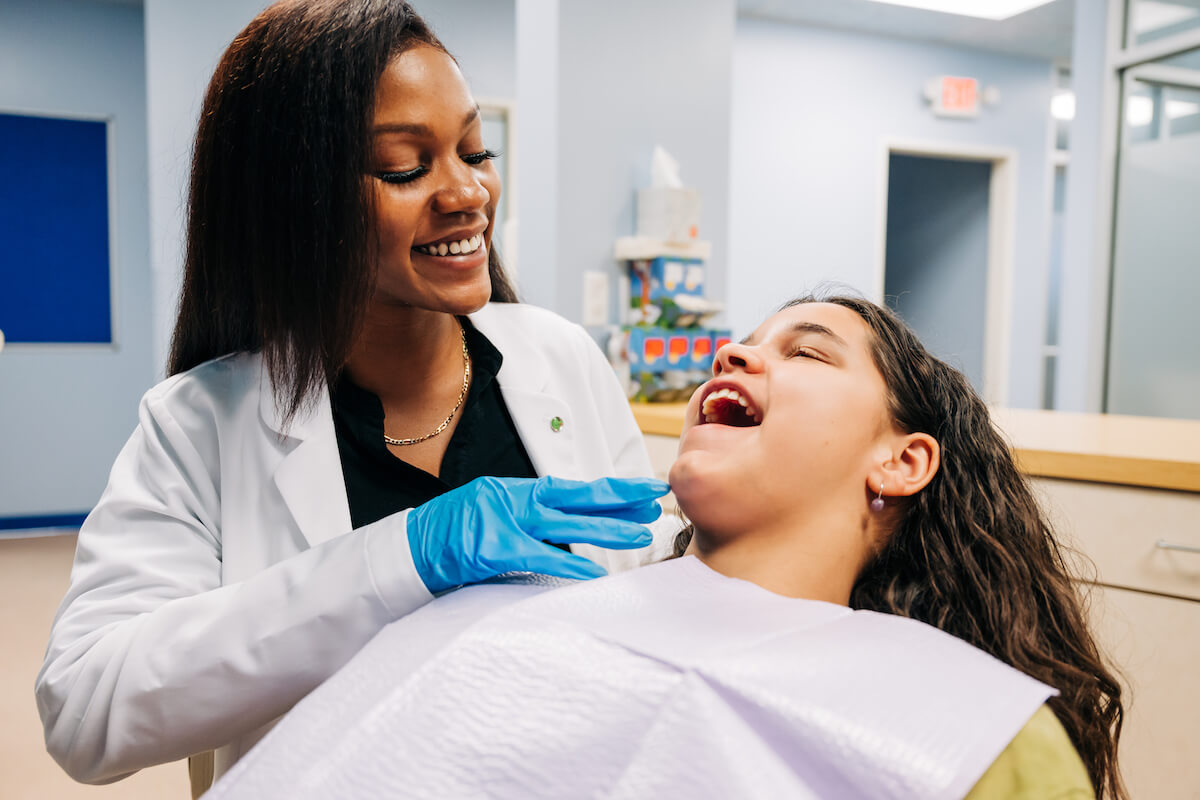 Pediatric dentists set the stage for their patients' lifelong relationship with dentistry. If you are considering pediatrics as a specialty, understand that you are taking on a huge responsibility. For many, if not most of your patients, you will be the first dentist they ever meet. You may be their only dentist from the first tooth to high school graduation. You must be ready and willing to help patients and their parents work through anxiety and build trust so they can embrace a life of great oral health.
One great thing about kids: they're brutally honest. If you're thinking about working with children, be sure your motivation is in the right place. Kids have a spider-sense for knowing when you don't want to be there. If you are considering pediatrics just for the paycheck, think again.
Working with kids can also be one of the most rewarding experiences in the industry. Ask any pediatric dentist and they will tell you how much it means to make such a huge difference in the lives of their patients. It's a challenging road that will ask a lot of you, but for most dentists, it is well worth the effort!
Get Some Pediatric Experience!
You will go through a pediatric rotation as part of your dental school program. This will allow you to try out your sea legs and get a sense of how comfortable you are working with kids. For some doctors-in-training, this will be a nonstarter. Many of you won't feel comfortable with the level of energy required to keep little patients comfortable and convince them to work with you in the chair. For those of you with the energy and patience to engage with pediatric patients and make their experience fun and positive, you may find yourself drawn to the idea of specializing.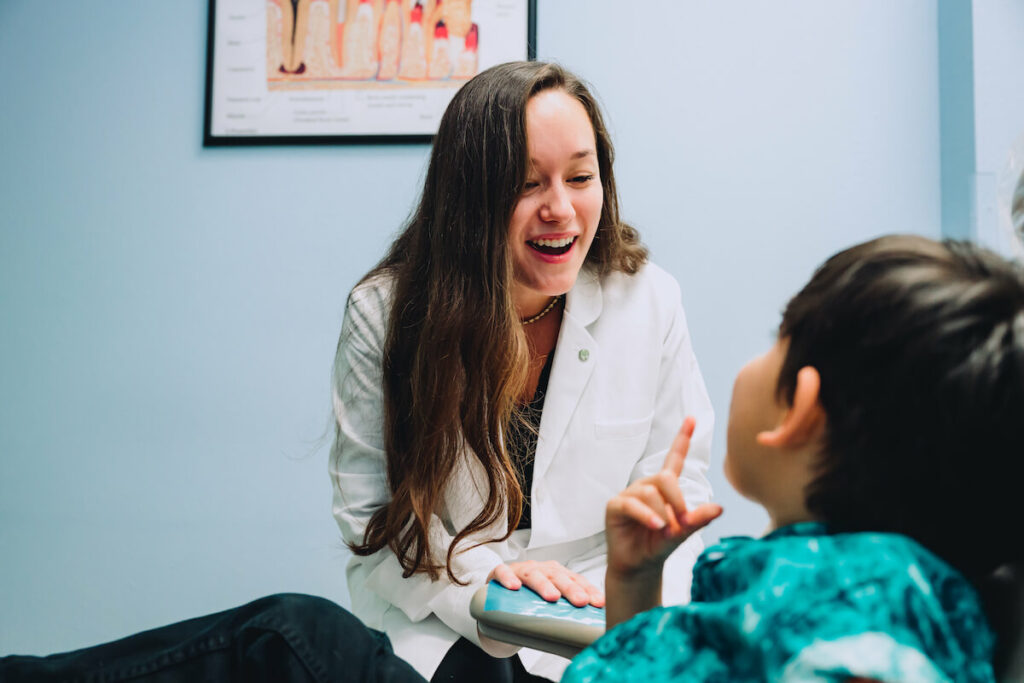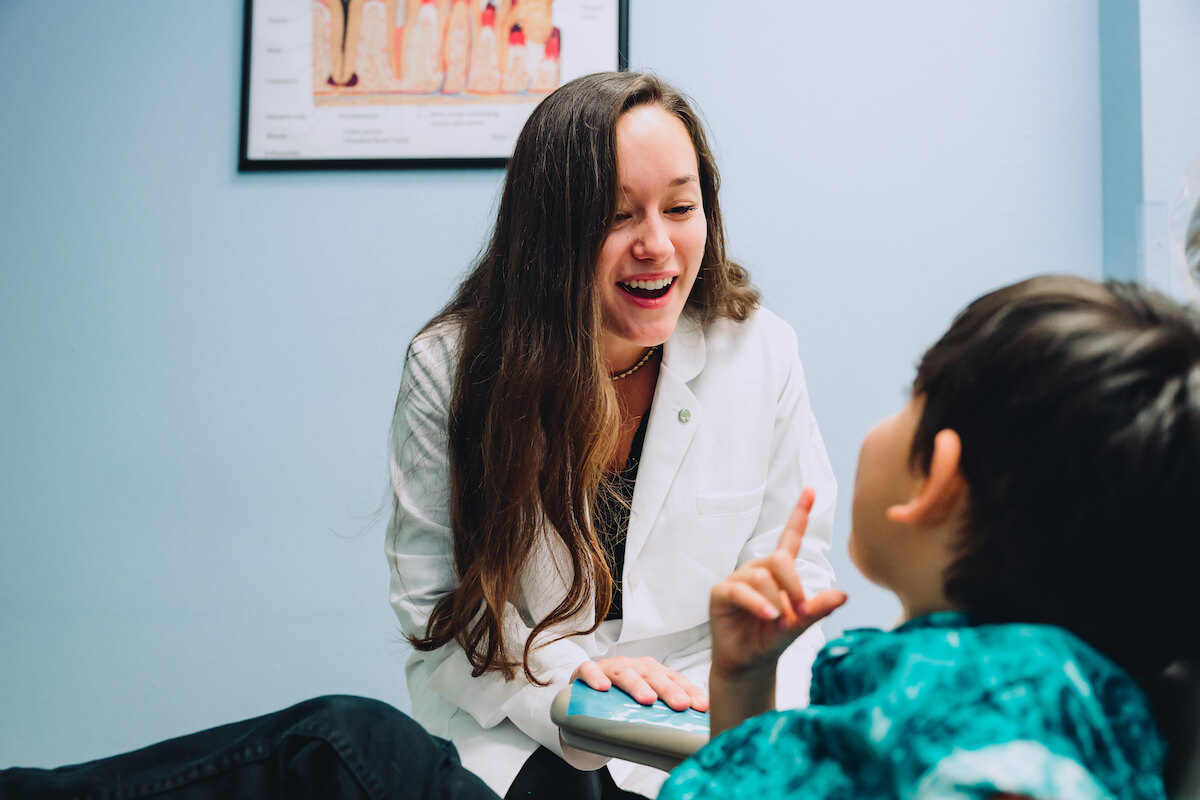 Learning on the Job Can Be a Key Part of How to Become a Pediatric Dentist
It may take more than just your dental school rotation to decide for sure whether specializing in pediatrics is the right move for you. After all, you can also work with kids in a family dental setting without needing to go through the additional schooling or expense of specializing. As CDP dentist Dr. Lindsay Cua puts it, "When I graduated, I had limited experience with pediatric patients, but since being here, I've been given the opportunity and support I need to take it to the next level."
Here at CDP, we believe in the value of learning on the job. There is no match for real-world experience when it comes to honing your essential skills as a dentist. That is why we make it a point to partner each new dentist with a mentor who can help them make the most of those new experiences. Dr. Cua explains how valuable her mentors have been:
"I have access to a lot of mentors who can help me – especially pediatric treatment planning. I have someone who can give me tips on how to plan treatment, answer my questions, and push me to try new things. I'm getting more and more comfortable as I'm gaining confidence in my clinical skills and working towards being the dentist I want to become."

Becoming a Pediatric Specialist Requires Additional Training
Working in a family practice with demographics that lean toward young patients can offer many dentists a great balance between pediatric and adult cases. Working with families can also allow you to further help the littlest family members by boosting the oral health and dental IQ of their parents in ways specialists can't.
However, there are some limits to the scope of practice for general dentists working with pediatric patients. Most of all, you will be restricted when it comes to helping the most anxious and high-risk kids. Pediatric dentists have access to additional resources for treating children. Namely, they are licensed to work with higher levels of sedation to keep children comfortable during difficult or lengthy procedures. While general dentists can usually call on nitrous oxide and behavioral management techniques to get through most treatments with even their youngest patients, a specialization will equip you to treat those children who need a higher level of care.
If you decide that specializing is the right call for you, be prepared for another two to three years of pediatric residency. In your job search, you will need to demonstrate comfort and experience working with kids. Taking some time to work with kids in a general practice after dental school may also enhance your standing in seeking a specialization and job placement later.
Great Prospects for Pediatrics Should Make Your Job Search a Breeze!
Should you decide to complete a pediatric residency, you will receive a certificate of specialization. Depending on where you choose to work, the state may also require additional training in sedation, and some doctors choose to pursue additional degrees as well. While not strictly necessary, the training gained from advanced degrees may allow you to offer even higher levels of service for patients who need it and earn more attractive compensation.
Regardless of your level of specialization, embracing the opportunity to work with kids will always enhance your career path. Dentists who work well with children will find themselves with plenty of opportunities. Whether you choose the path to practice ownership or a long-term associateship, embracing pediatrics can open doors and enhance long-term relationships with your patients and their families!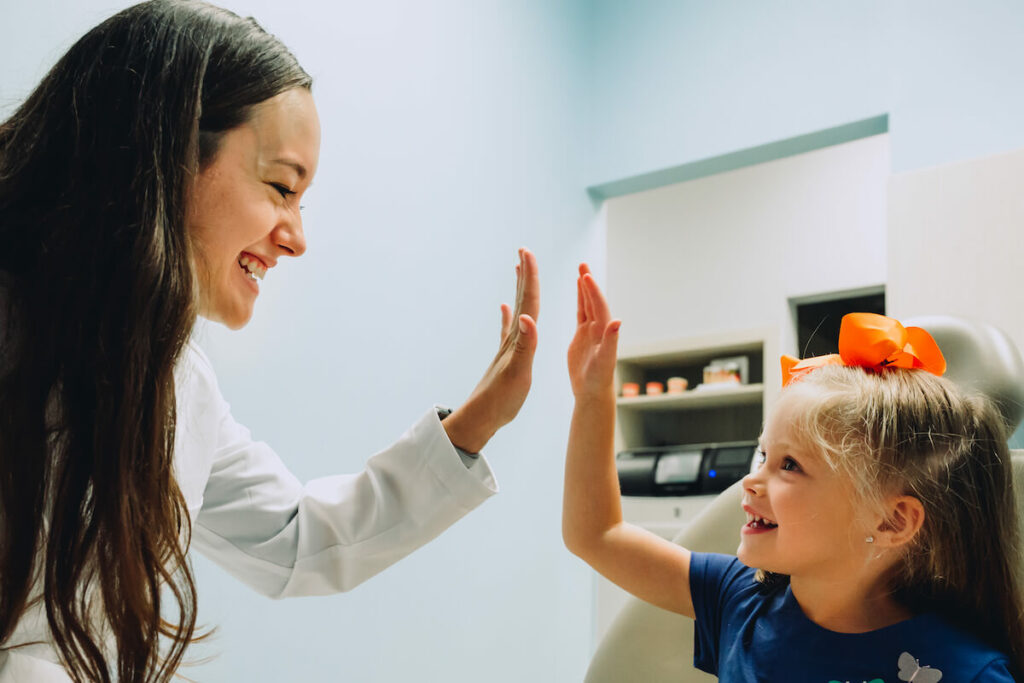 Becoming a Pediatric Dentist Means Lifelong Learning
Fortunately, techniques and materials available for treating kids continue to improve. Where stainless steel crowns and amalgam fillings used to be the standard, full zirconia and composite restorations are helping enhance kids' health and maintain esthetics, too. There is always something new to learn when it comes to pediatrics. Dr. Cua has enjoyed her progress: "There's so much opportunity to learn and grow. Since I've graduated, I've seen myself improve in terms of speed and working with others. I've also improved my patient communication as that is key in building relationships with those in the chair as well as the parents who are bringing in their children."
Your long and successful career in dentistry will likely involve working with children at some point. Just remember to keep things as fun as possible and be ready to embrace your silly side. It's not just good for your patients; keeping things light can help relieve some tension in your day, too! Schedule a call with a Recruiting Manager to learn more about beginning your career as a pediatric dentist with CDP!