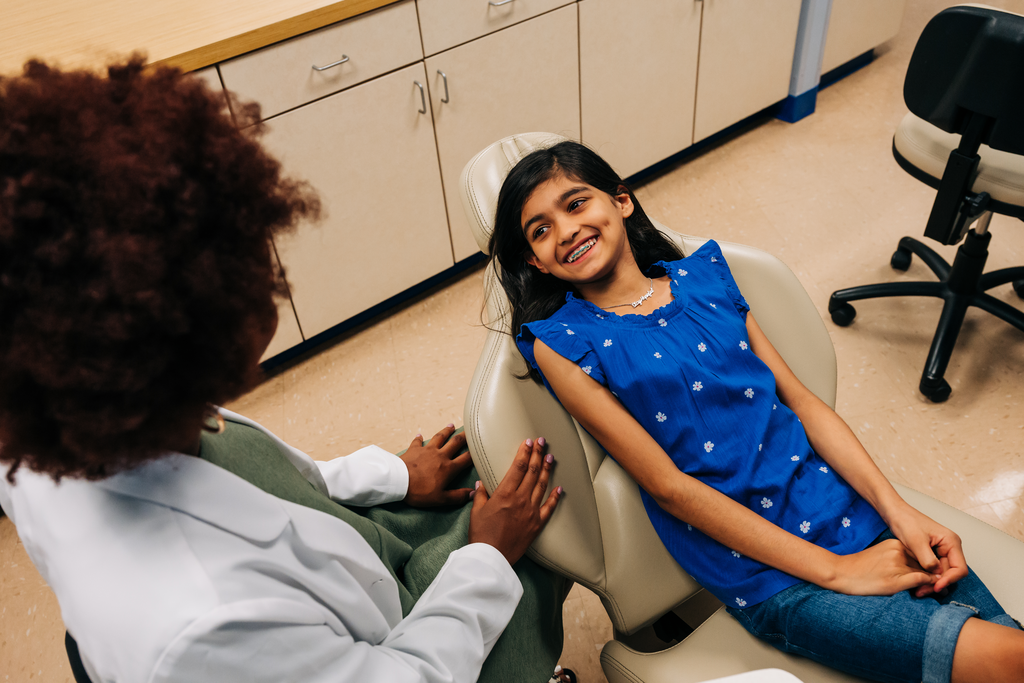 You're probably already aware of the amazing potential of orthodontics as a specialty. Despite the extra years of schooling, the potential for a high salary and great work environment make orthodontics a highly rewarding career path. Most importantly, you'll have the opportunity to change lives for the better! However, any career should come with longevity and growth built in. So what does job growth for orthodontists look like?
Overall, Job Growth for Orthodontists Looks Sunny!
According to the Bureau of Labor Statistics, job growth for dentists is projected at about 8.1% nationally for the next several years, and orthodontists should enjoy a similar trajectory. However, this job growth is not distributed evenly across the country. There will be more growth in rural and underserved areas, as potential markets there are expected to grow in the coming years. Specifically, Texas rates high across several metrics for job growth in the dental and orthodontic industries. Check out why Texas is a great place for your orthodontic career!
The question of job growth for orthodontists is not always clear-cut or linear. Partially, this has to do with limited data. However, the question of the market for orthodontic services is also more complicated than other dental specialties because so much of the demand for ortho services has to do with public understanding and perception of the value of orthodontia.
The Double-Edged Sword of Online Ortho
Social media marketing has had a more direct impact on orthodontics than any other dental specialty. Sure, any dentist can advertise on Instagram. But unlike fillings or root canals, patients can actually purchase orthodontic aligners through the internet. This practice is obviously hotly debated in the dental world and many doctors have worked to have it outlawed. With limited oversight from trained professionals, online ortho services have done damage to some patients.
However, there may be a few silver linings to this trend. Online orthodontia has brought tooth alignment to the conversation for many patients who may never have considered it before. I believe that the attention is already benefiting many patients. Ortho is becoming more prolific in our communities with the awareness that is being generated in the marketing world. The demand for orthodontic services is expanding more and more into the rural communities and to those demographics that were previously priced out of care.
Additionally, the same types of digital technology used by those online ortho companies can create a more accessible modality for CDP's patients as well! With digital technology, we are able to monitor patient progress remotely and deliver more efficient care by not having the patients come into the office for as many regular appointments. For patients living rurally, as many CDP patients do, this change is essential. One of the major obstacles to caring for rural patients is the need to travel long distances to appointments. By integrating more digital services, orthodontic practices can now make care accessible to patients who otherwise couldn't make it work.
How the CDP Model Ensures Job Growth for Orthodontists
Community Dental Partners has built our business on the principle of improving access to care for underserved communities. We see oral healthcare as an essential piece of the public health puzzle. Establishing practices in areas where patients have historically struggled to find quality dental care helps to improve patients' lives and dental health.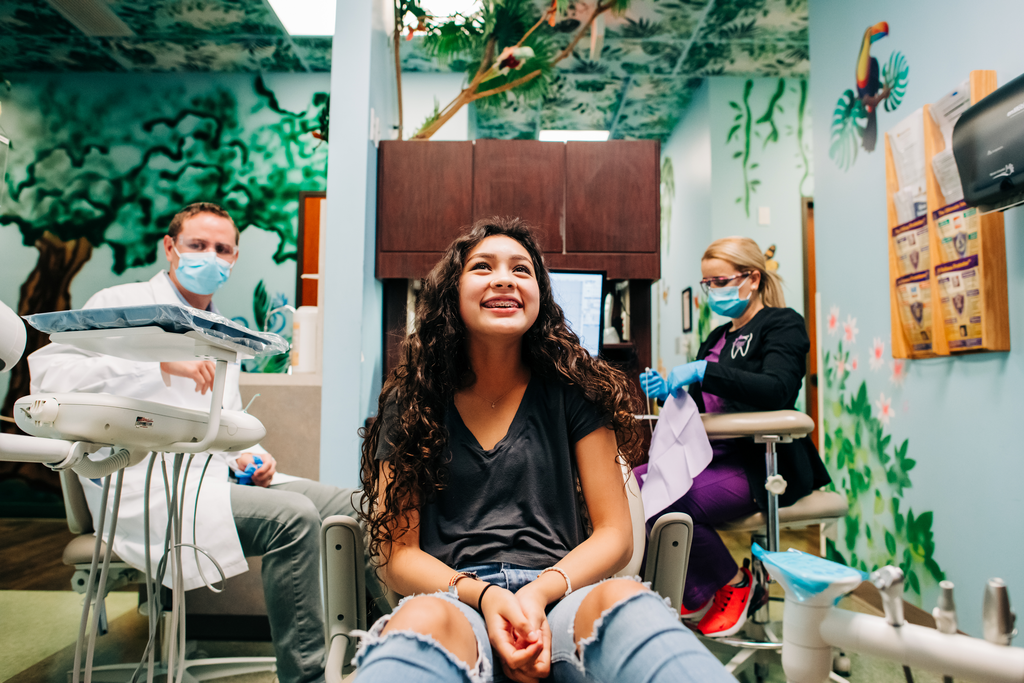 This philosophy not only benefits our patients. It also helps us ensure profitability and continued growth for our practices. This is especially true for ortho! In the past few years, there has been a huge increase in demand for orthodontic services, especially in rural areas. As discussed above, better technology and public understanding of orthodontic treatment have put ortho on the table for many rural patients. However, the number of providers has not increased proportionately to address that increased demand.
CDP's model took note of that disconnect between demand and supply to help ensure job growth for orthodontists in our practices. At CDP, we utilize aligner therapy and braces in conjunction with Dental Monitoring to reduce face-to-face patient interactions. This not only answers the problem of serving the underserved but also allows us to accommodate busy lifestyles.
Part of the Team Means Plenty of Patients
When doctors join the CDP family, they get the full benefit of our support system. That means administrative support, mentorship in the clinical and business worlds, and access to a roster of patients that helps guarantee a full schedule. Many orthodontists spend their first years of practice courting referrals from other dentists in their area. By partnering with CDP, on the other hand, our orthodontists hit the ground running and don't have to fight to stay afloat in the same way as their competitors.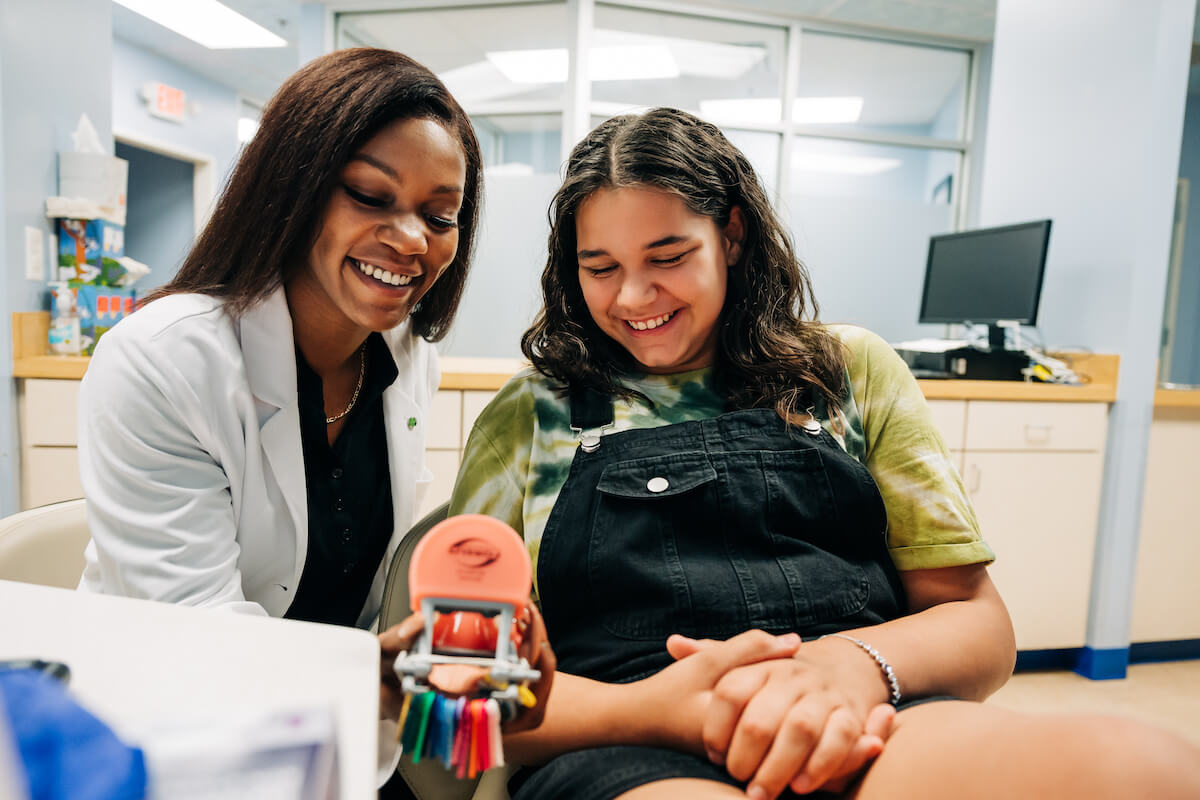 The other huge benefit of working within the CDP family is that your patients and their parents will come into your practice already primed for your services. One of the major complaints orthodontists have that impacts their career satisfaction is the difficulty of constantly having to convince patients of the value of their work. Too often, parents need to be reassured of how ortho will benefit their kids. It's even harder to persuade adults how they can benefit from orthodontics themselves! Repeatedly "selling" healthcare services every day can be frustrating and exhausting.
When you're part of the CDP family of practices, your teammates in the family dental world will already have spent some time explaining the need for orthodontics to your patients. While they won't do your job for you, having the seed planted in advance can only benefit your day and your patients. This will help increase case acceptance and patient compliance across the board. Talk about taking some of the burdens off your shoulders!
Better Job Growth Means Better Career Longevity for Orthodontists
Career longevity depends on two factors: how the doctor is doing, and how the business is doing. Orthodontists report more burnout due to pressure than many other specialties. Maintaining a healthy business means keeping patients coming in the door. Whereas family dentists can predictably work with the same patients long-term, potentially for decades, orthodontic work has a finite timeline. That means orthodontists need more new patients coming in the door than general dentists. But finding those patients is a source of stress and pressure that can really wear you down.
CDP's business model benefits orthodontist job growth by limiting burnout due to pressure and keeps the business healthy with access to marketing resources and a healthy patient roster. If you're concerned about job growth as an orthodontist, partnering with a great DSO may be the perfect solution for you. Schedule a call with a Recruiting Manager to find out how CDP can help you build a great orthodontic career!