Your dental school education will prepare you to work with kids. Many general dentists go into family practice and split their time between adults and pediatric patients, making for a varied mix throughout the day. However, if your pediatric rotation calls you, consider specializing. Here is a run-down of the requirements to become a pediatric dentist and 6 essential skills every pediatric dentist needs!
Additional Educational Requirements for Pediatric Dentists
Becoming a pediatric specialist offers a ton of amazing benefits. Pediatric dentists are always in demand and usually enjoy a generous income. It takes a special kind of person to really succeed as a pediatric dentist, so you'll want to be sure you have the right stuff.
First and foremost, specializing in pediatric dentistry means extra time in residency. Most pediatric residency programs take 2-3 years after dental school and licensure as a dentist. Some candidates also opt to pursue board certification. Administered by the American Board of Pediatric Dentists, board certification provides an additional verification level that you are a leader in your field, prepared for even the most challenging pediatric patient needs.
Why Take the Extra Time to Become a Pediatric Dentist?
It is possible to incorporate children into any family dental setting. Dental school will give you the fundamentals to care for patients of all ages. So why bother going through the extra years of residency and possibly even pursuing board certification?
Becoming a dentist specializing in pediatrics will give you more options for treating young patients. You'll be versed in techniques and treatments that general dentists can't legally include in their scope of practice.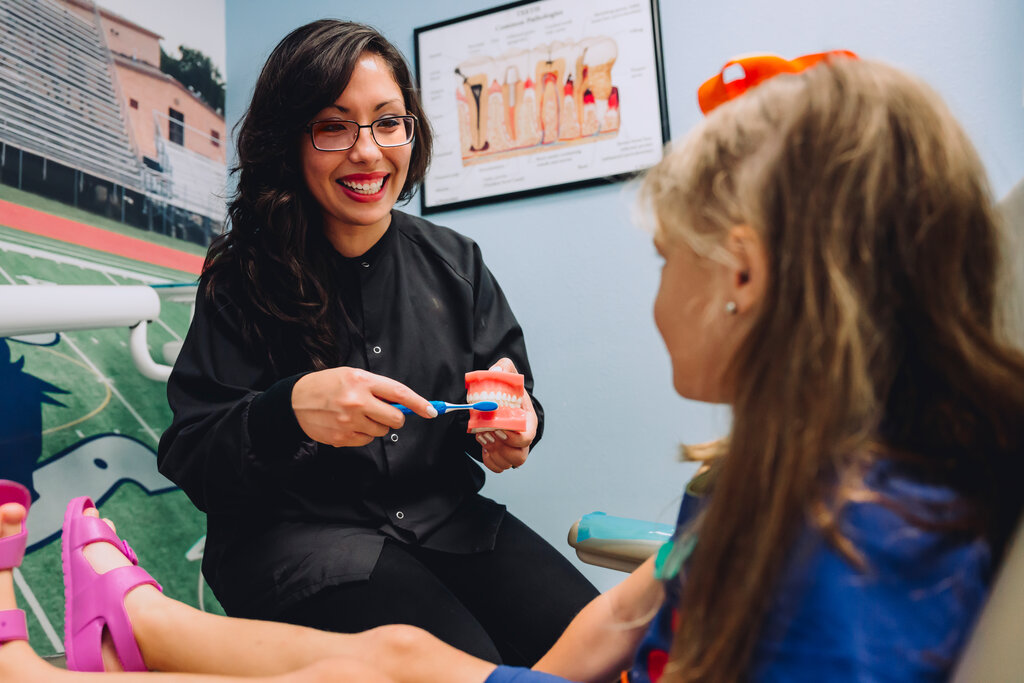 For one thing, pediatric dentists have the skills and education to provide pharmacological anxiety management for high-need patients. Pediatric sedation for dental procedures takes a high level of specialized knowledge and proficiency. Sedation can become risky for young children in some situations, so providers must have the necessary tools to ensure efficacy and safety for pediatric sedation.
Furthermore, specialization in pediatric dentistry will allow you to treat complex pediatric cases that general dentists may not be equipped to handle. Pediatric dentists require extra training in navigating the needs of children with conditions like Down syndrome, cerebral palsy, and extreme dental anxiety. As a pediatric dentist, you'll be uniquely qualified to give superior dental experiences to the kids who need it most.
Essential Technical Skills for Pediatric Dentists
At first glance, pediatric dentists perform the same services as general practitioners, just on smaller patients. However, some technical skills are required for pediatric dentists.
1. Anxiety Management:
As mentioned, pediatric dentists get extra training in helping patients deal with dental anxiety. But even without resorting to pharmacological options, you'll need to have a variety of behavior management strategies at your disposal. That might mean knowing when to be a little stern, when to engage in play, and when your patient needs medical intervention to overcome their fears.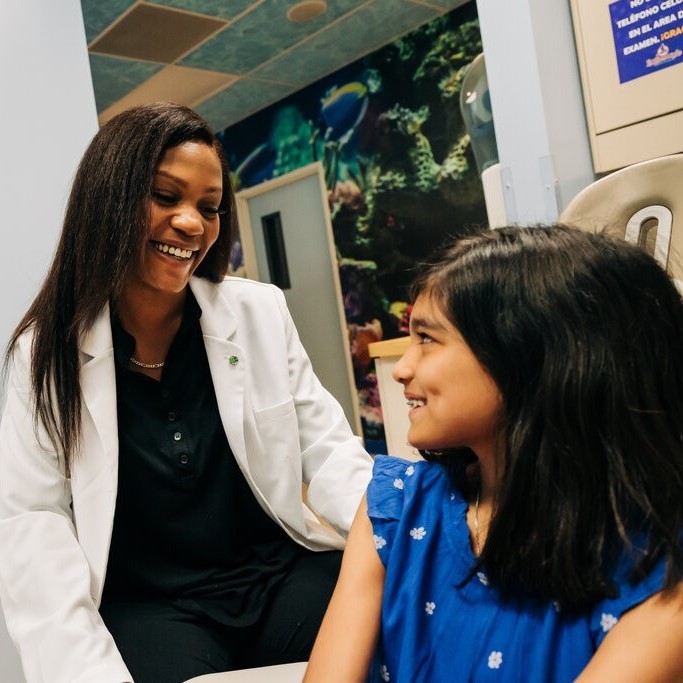 Not only will you need to know how to help patients stay calm and compliant in the chair, but you'll also need to simultaneously help scared or stressed parents! One of the most significant sources of childhood dental fear comes from parents, older siblings, and caretakers sharing their anxiety. Juggling the emotional support needs of the kid in the chair and their well-meaning escorts takes a special level of emotional competency.
To hone these skills, consulting with a counselor or mental health professional who helps high-anxiety children might be worth your time. Mastering the best strategies and knowing when to use them will benefit your patients and make your days as a pediatric dentist much smoother.
2. Problem-Solving and Adaptability:
Every dentist needs excellent problem-solving skills. No two cases are alike, and no matter whether you specialize or not, you will need to be able to work with the unique challenges each patient brings to your chair. This is especially true if you choose to work with kids!
Pediatric cases can be complicated, especially if the child has other medical or behavioral issues. You may need to change your plan at a moment's notice and be ready to end an appointment early if a kid is having an off day. Solving problems and adapting to changes in the moment can truly set you apart as a pediatric dentist.

3. Manual Dexterity:
Pediatric dentistry requires excellent manual dexterity. Primary teeth leave even less room for error than adult teeth. In fact, the enamel on baby teeth may be less than half the thickness of an adult tooth. Pediatric dentists need to work with even more precision than other dentists.

To make things more challenging, kids can't always reliably sit still in the chair while you work. Children usually have shorter attention spans, more energy, and a lower threshold for discomfort than adults. You'll need to work with accuracy and speed to complete the necessary treatments before they reach their limits!

Another benefit of becoming a pediatric dentist versus a general dentist who sees pediatric patients is that you'll probably work in a specialty practice. That means you'll have access to smaller equipment better suited to working with children.
Soft Skills Every Pediatric Dentist Needs
Pediatric dentistry takes superior people skills. Children benefit even more than adults from meeting doctors with great personalities. Your soft skills may determine a child's lifelong feelings about going to the dentist.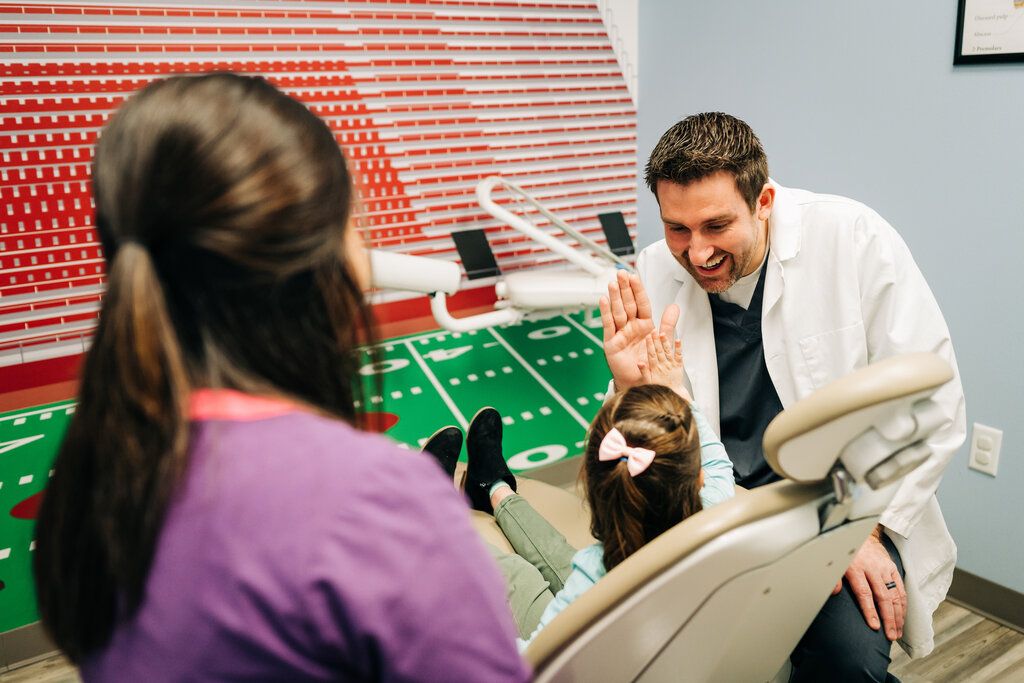 4. Patience and Compassion:
Compassion is a cornerstone of our philosophy of care and culture here at Community Dental Partners. We believe in genuinely hearing and engaging with your patients' concerns. It can be tempting to dismiss or belittle kids' worries. How often do adults tell kids, "Oh, don't be silly," when they're crying over a seemingly minor issue? As a pediatric dentist, your patients (as well as their parents or caregivers) need to know that you take those concerns seriously. Even if it takes a while for them to tell you what's wrong and start to feel less overwhelmed.
You may frequently struggle to wait patiently while giving a child enough time to calm down and feel ready to proceed with their appointment. However, patience pays enormous dividends for pediatric dentists. Making that investment of time to prevent a child from feeling rushed or pressured means that you're building a sense of trust and comfort that will serve you—and them—throughout their future dental experiences.
5. Superior Chairside Manner and a Calming Presence: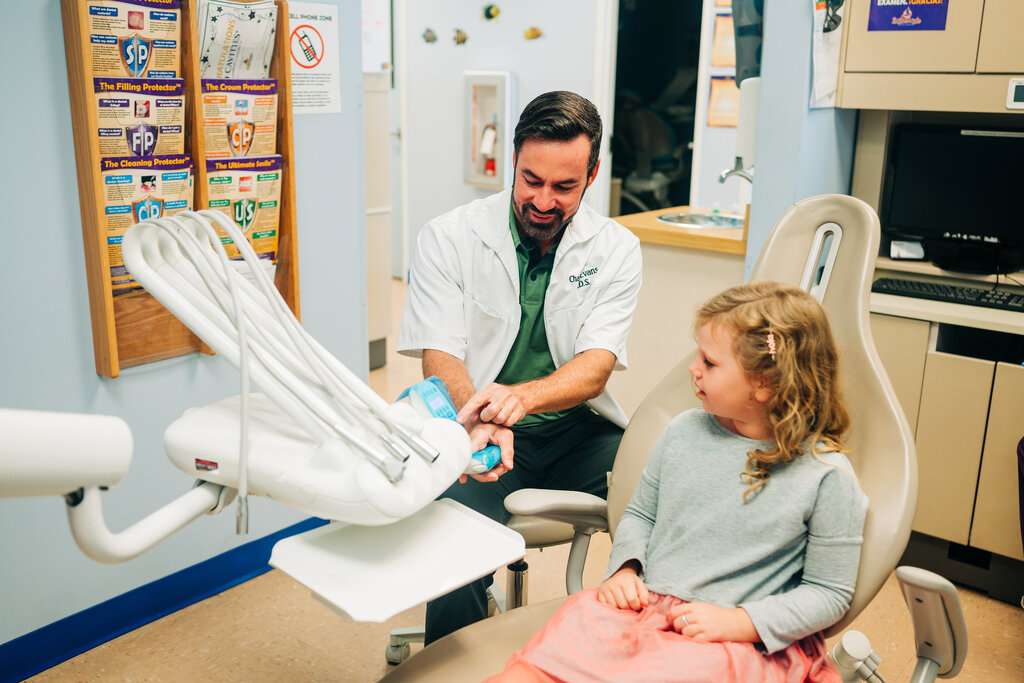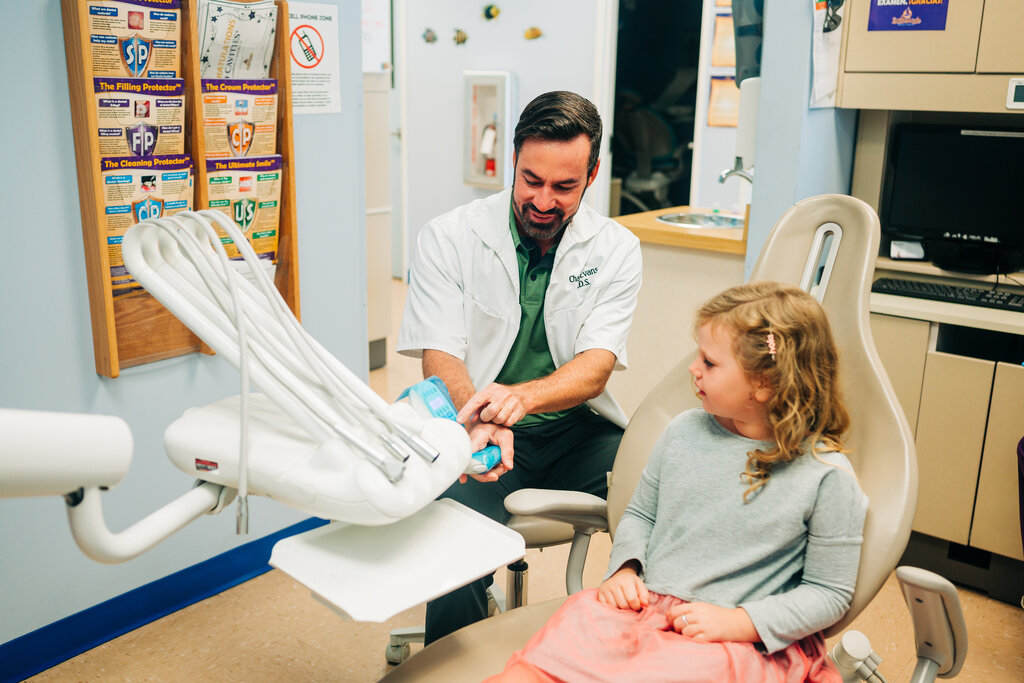 A great pediatric dentist has the skills to keep patients calm and comfortable. However, you must balance that calming presence with a fun and approachable demeanor! Finding the perfect balance between energetic engagement and playfulness with comforting and soothing takes time. You'll need to be able to feel out each patient's individual needs and give them the chairside manner that will help them most.
6. Research Skills and Love of Learning:
Pediatric dentists need excellent research skills. Perhaps more than any other specialty, pediatrics will mean a lifetime of learning. Modalities in pediatric dentistry change frequently as new techniques, technologies, and materials become available. Genetic factors may play more of a role in your daily practice. As primary and adult teeth erupt, you'll be the first point of care, so it may frequently be up to you to spot developmental dental issues. Your knowledge will need to grow just as your patients do!
Pediatric dentistry is a fantastic specialization for dentists with the right skills. Here at CDP, we are committed to helping you grow and hone those skills and develop your confidence in working with patients of all ages. Schedule a call with a Hiring Manager to learn more about beginning your career as a pediatric dentist with CDP!