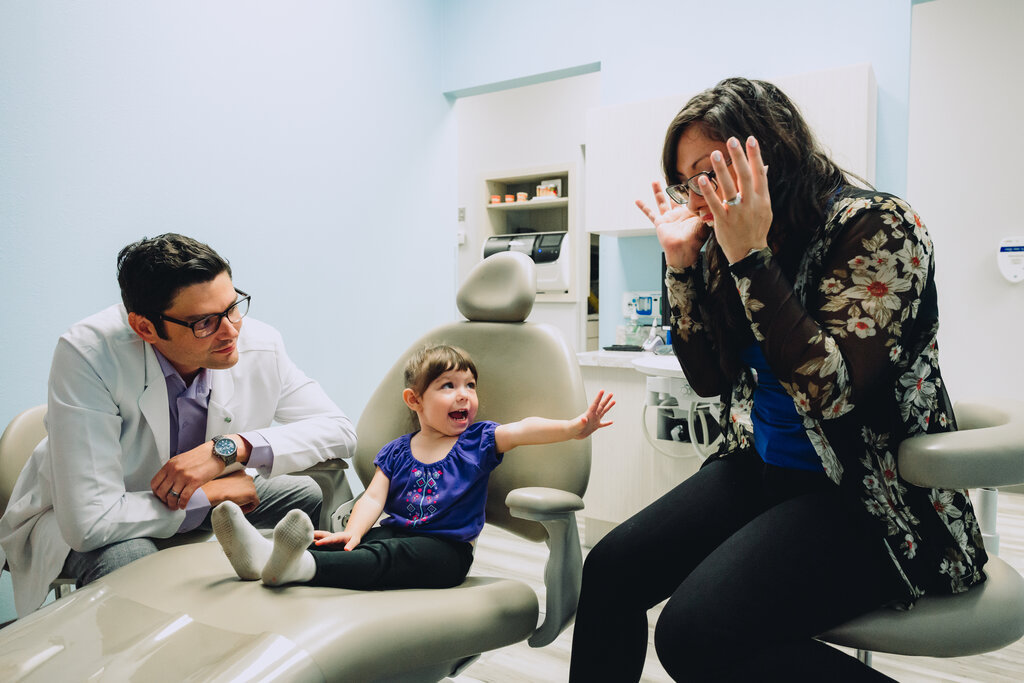 The traditional concept of exponential growth in a dental career used to point only in one direction: practice ownership. However, times have changed, and so have dental business models! At Community Dental Partners, we believe in supporting our dentists in achieving their goals. For many, that means our path to practice ownership will be right for them. For others, shifting from an ownership role to an associate dentist will help them build a career they love. Here are a few factors to consider if you're thinking about making the shift!
Associate Dentists Enjoy Flexibility
Many people have the mistaken impression that being self-employed means you get to make your own schedule. The assumption is that since you set the hours for your business, you'll have more control over when you work and when you don't. While that's technically true, the reality can be very different, especially for dental practice owners.
As a practice owner, you need to offer appointment times that work for your patients. That may mean starting your day at seven in the morning so patients can get a filling before going to work. On the flip side, you may need to work late in the day to accommodate families with kids in school who can't miss classes. Similarly, you may not be able to go on vacation when, how often, and for as long as you'd like. Taking time off can mean less income for your business, while the cost of overhead will still need to be paid. Because at the end of the day, the health of your business will always depend on you. 
As an associate dentist, on the other hand, you may have a surprising amount of flexibility in your schedule. CDP makes it especially easy for our associate dentists to build a schedule that works for them. We offer full-time and part-time positions, meaning you'll have plenty of great options available. Our part-time positions include full benefits and a great salary.
The flexibility of being an associate dentist also extends to where you work. As a practice owner, you're essentially locked in place. Relocating your business can be difficult or impossible for the bulk of your career. Associate dental positions with CDP, on the other hand, allow greater freedom of movement with plenty of practices to choose from. Because you'll have a built-in pool of patients ready to fill your chair, you won't be starting from scratch when you move. Our relocation specialists will help make the process as smooth as possible!
Consistency Is Key!
Building a successful dental practice has become more and more challenging in recent years. Between the escalating cost of dental school and constantly evolving dental technology demanding more and more expensive new equipment, the financial risks and investment of being a practice owner have become considerable. For your practice to stay competitive, you need to produce consistently stellar treatment. However, you also have to keep up with the Joneses, constantly chasing the moving goalposts of the latest techniques.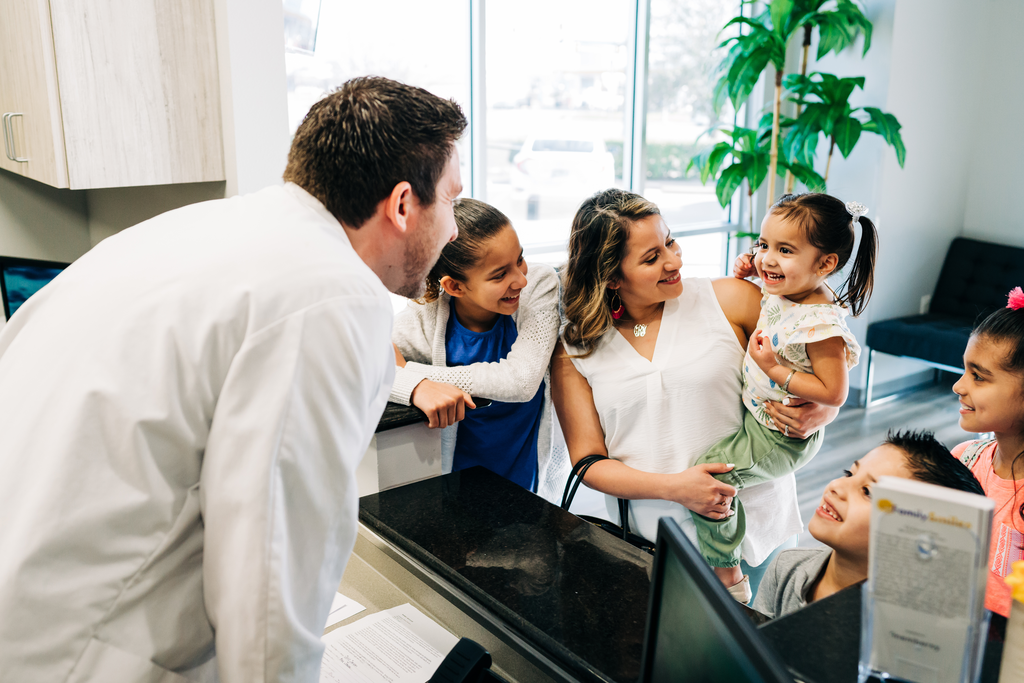 And with all that money flowing out of your business, patient volumes have been frustratingly inconsistent across the country in recent years. Between economic instability, the pandemic disrupting patients' willingness to keep up with dental care, and the lack of benefits for many patients, it can be hard to keep your schedule full. Fortunately, for associate dentists with CDP, you won't have to worry about maintaining patient volume! We help keep you consistently busy with full marketing, concierge, and administrative support so you can focus on doing what you do best!
Less Admin Means Better Focus
Speaking of focus, this is probably the number one benefit of moving from an ownership role into an associateship. Practice owners wear many hats throughout their day. As a doctor and a business owner, your focus will be split between your patients and the needs of your business. Many times, that can mean neither is getting your best. While you just want to be in the operatory helping your patients, you'll also need to deal with payroll, team meetings, making sure the supplies order went through correctly, oh and did your assistant mention the sink in the lab keeps backing up because somebody forgot to change the trap again?
Splitting your focus is a sure path to burnout for many dentists. By partnering with CDP as an associate dentist, you'll be able to build a career you love without the strain of running a business. We'll take care of all the day-to-day concerns that can be a constant source of stress for practice owners. With full administrative support from hiring and firing to marketing to keeping the office running smoothly, you'll be free to focus fully on your patients. That means a better workday for you and higher quality care for them. When you get to wear your dentist hat full-time, everyone wins!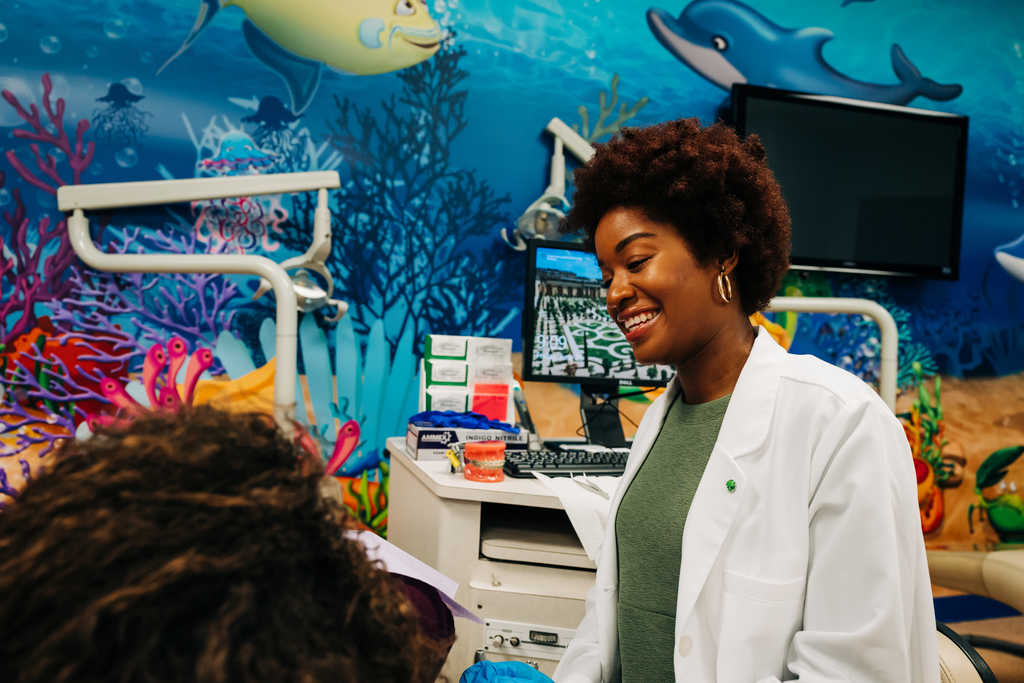 Find Balance as an Associate Dentist
As fulfilling as it can be to own your own business, it can also take over your life. For many dentists, it's hard to leave work at work. That goes double for practice owners. Remember that vacation we talked about before? If you own your practice, you may find it hard to really get away, even when you do get away. You'll likely find yourself worrying about how things are going back at the office, monitoring the schedule for cancellations, and calling to check in. 
Imagine what life could look like if you could truly clock out—literally and mentally—from the office! Associate dentists don't carry the same psychological burden as practice owners. They're not taking the same kind of financial risks and aren't beholden to the practice in the same capacity. Becoming an associate can make it easier to find a work-life balance by giving you the freedom to step away.
This separation between work and life won't just benefit you as a dentist. It will also help your spouse and family! When you're able to be truly "present" during family time, rather than mentally still at work, your loved ones can really feel the difference. That's why CDP's philosophy is that your spouse should be part of the process when you're looking for your ideal job. Because at the end of the day, your career isn't just about work. It's about your whole life!
Your path as a dentist may take turns you didn't expect. It's important to realize that you have options, and there are endless ways to build a career you love as a dentist. If you're considering moving out of an ownership role and into an associate position, we would love to talk to you! Schedule a call with a Recruiting Team to learn more about a great associate dental career at CDP!